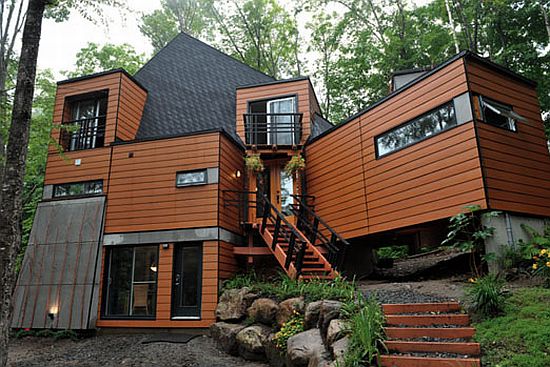 Eco Factor: Sustainable home made from recycled shipping containers.
Homes made from shipping containers mostly retain their shipping container look, which most home builders don't like. Maison Idekit Homes have done well is solving the riddle by building a beautiful home in Quebec that does have shipping container bones, but it's hard to figure out, at least from the outside.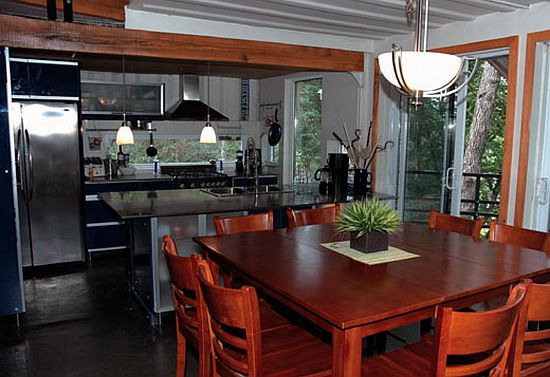 The 3000 sq ft home boasts the use of seven shipping containers and costs $175,000. For those of you who don't want to spend that much for a green dwelling, the company does offer a chalet built with just three shipping containers that runs for about $45,000 and can be customized to the home owner's specs.
The home is covered with urethane insulation and wooden cladding. While most walls are covered with some bright décor, some parts are left bare to remind the owners that they're helping the environment by living inside a supertanker.
Via: PSFK