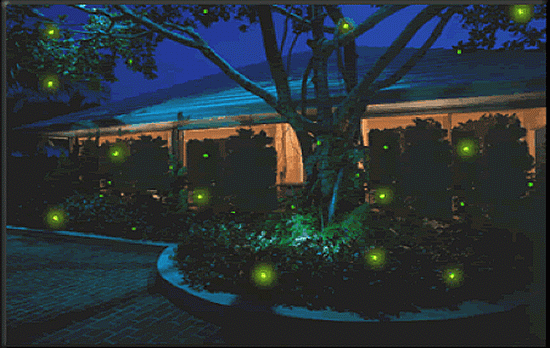 Eco Factor: Garden lights powered by solar energy.
Fireflies with their unique ability to glow at nighttime have attracted one-too-many people toward them. People in love with their green light will now be able to enjoy the faint glow year-round with a new garden lighting system. Developed by a Texas-based inventor, the Firefly Magic Firefly lights run on solar power, and the size and the color of the LEDs is exactly similar to the size and color of the Photinus Firefly. Priced at $59.99, the lights are sufficient to cover an area of 13 feet X 24 feet.
The Dark Side:
The system looks perfect for nature lovers who want fireflies in their garden all through the year. Apart from the usual drawbacks of solar energy, the lighting system has nothing that could be critically analyzed.
Via: Treehugger