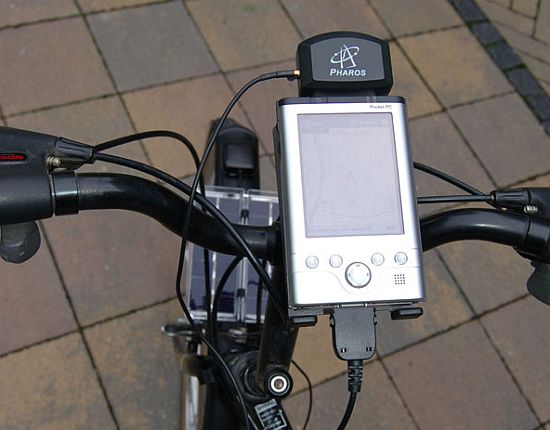 Eco Factor: Bike GPS made from recycled computer parts runs on solar energy.
Long and endless bike rides during summer could easily turn into trouble if you don't have a GPS unit and are not really aware of the roads you're traversing. Facing similar problems turned an avid DIYer named Brian Nadel into an ingenious inventor who crafted a personal GPS device using nothing more than trashed computer components and some waste software.
The GPS unit is mounted on the handlebar of a bike and uses solar energy for power. The DIYer claims that he didn't have to pay anything for the device, as all the parts came from his trash bin, but if you're interested in crafting a device for yourself but don't have a trash bin the size Brian has, all you will have to pay for the component purchases from eBay and closeout retailers is around $150.
Via: Make