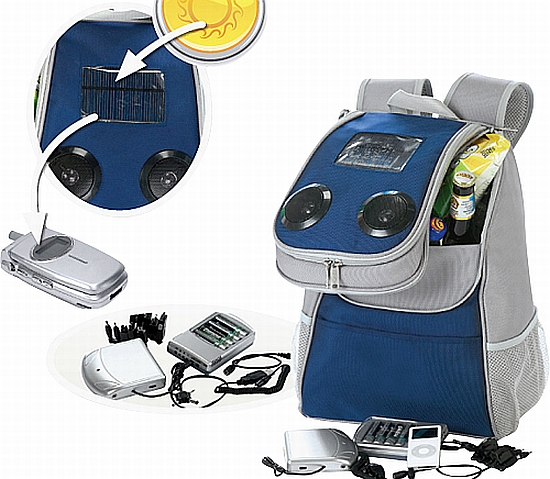 Eco Factor: Solar-powered cooler recharges portable electronic devices.
Picnic enthusiasm quickly turns dull if you find that your favorite drinks are turned hot as they were left in the sun or in your car. If you don't want to go for the usual wicker basket, Picnic Cool has something much better for you. Dubbed Cooladio Solar Cooler, the device is much more convenient that an average picnic basket, and also recharges your portable gadgets with solar energy.
The device comes with onboard solar panels and built-in speakers, which allow you to connect your music players to it. While recharging the music player on green energy, the system also plays out loud music. And for those who don't want to directly plug-in the headphones the headphone jack of the music player, the system does cater to your carelessness with a built-in headphone jack as well. The Solar Cooler can be purchased from Sports Authority for just $84.99.
Via: Coolest-Gadgets