Technology has not only enhanced our security but can also help us make it as green as possible. ITCC Locksmiths London is passionate about the environment and wants you to be too. In this blog i want to share how you can make your home security as eco friendly as possible.
1. LED Lighting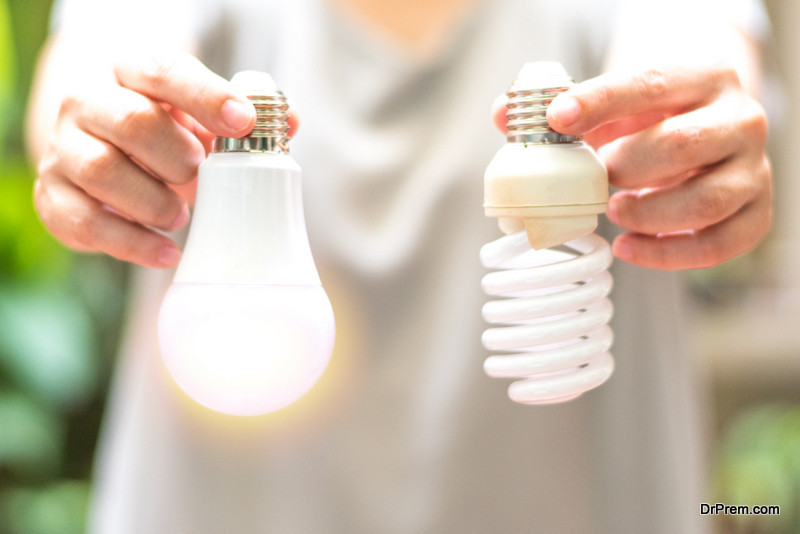 Lighting is extremely important when it comes to home security. As locksmiths and security experts we always recommend installing lights near any accessible doors or windows and if you have a big garden maybe a light from the back of your house facing towards your garden. Lighting illuminates criminals' shady activities and leaves them less places to conceal themself, acting as a great deterrent.
To make this as eco-friendly as possible we recommend purchasing motion sensor based lighting, as this will only turn on when motion has been detected ensuring electricity is not needlessly wasted. You should also ensure you purchase LED lights. LED lighting consumes around 10% of the energy of a traditional halogen light, making it much more environmentally friendly and saving you on the electric bill.
2. Wireless and IP
If you are thinking of having cameras installed into your home or business, from an environmental standpoint it is better to use wireless systems as on average their carbon footprint is smaller compared to the wired version plus it also reduces the need for plastic and copper. From a security point of view, wireless systems are also favoured as with wireless systems it is impossible to cut the wires and render the system useless.
Furthermore most modern wireless systems can also connect to your smartphone using your properties wifi and a specially made app, allowing you to view a live stream of your camera, ensuring you can keep an eye on your home or business wherever you are.
We would also recommend using IP(Internet Protocol) cameras over standard CCTV cameras. Two reasons for this.
Firstly IP cameras offer higher quality images and wider camera view which could possibly mean you require less cameras.
Secondly IP cameras tend to consume less power when compared to standard CCTV systems.
So from both an environment and security point of view, wireless IP cameras are favoured.
3. Choose a Security System Provider that Uses Recycled Materials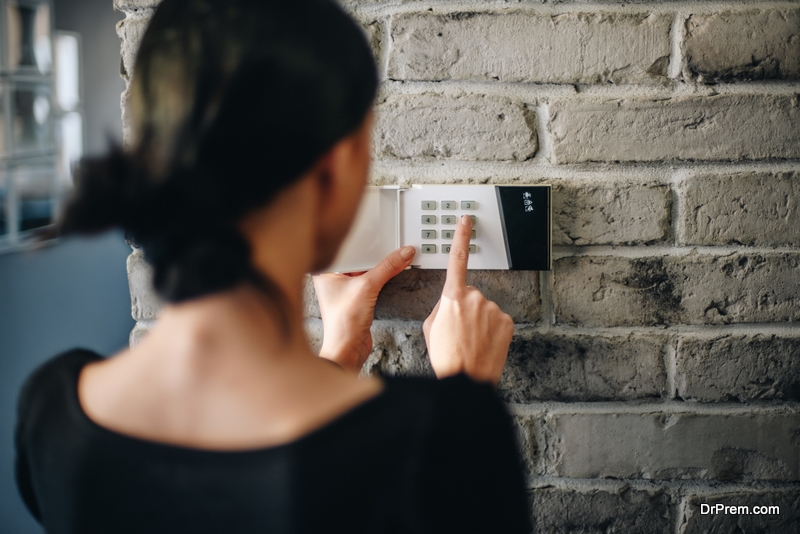 The trend over the last few years has been lending more and more towards sustainable living and businesses including security companies have also jumped on board. Whether you're looking for a simple home security system with the basics or a comprehensive system with a smart doorbell, smart locks, alarm system etc, use a provider which offers an eco friendly solution. The eco friendly solution will be wireless, made out of recycled materials and use components which consume less power. And as they consume less power they will save you money on your electricity bill when compared to an average home security system. 
4. Plants for Garden Security
Shrubs, trees and prickly plants have been used for hundreds of years to create defensive barriers and your home is no different. If you have garden and are green fingered like myself, one great way to enhance the security of your garden is to plant prickly plants as a border next to your fence, There are hundreds if not thousands of different prickiply plants you can use such as rambling roses, Flowering quince, Firethorn, Orange Glow to name just a few, if you fancy growing fruit while protecting your garden you can also plant, blackberries, raspberries and gooseberries.
While using plants is probably the most environmentally friendly thing you can do as it not only absorbs carbon dioxide from the atmosphere it can also provide you with fruit, the only downside is that you will have to be patient for the results.
So as you can see being environmentally friendly and secure is not impossible, it just takes a bit of thinking and some great advice and if you are waiting for your prickly plant to grow some patience;.
This article was written by Callan Wells-Raynes at ITCC Locksmiths.