If a powder room is the jewelry box, the most precious form of jewelry that it contains is the faucet. Choosing and providing a powder room with the most Eco-friendly faucets out in the market with the most elegant design that can surprisingly be easy on the budget, can help turn anyone's powder room from ordinary to extraordinary. Enjoying royal treatment in the comfort of your powder room need not entail spending more than what you had hoped for because this new trend in bathroom design is not only friendly to the environment, but also is energy-efficient as well as water-efficient, which has all the right qualities to going "GREEN".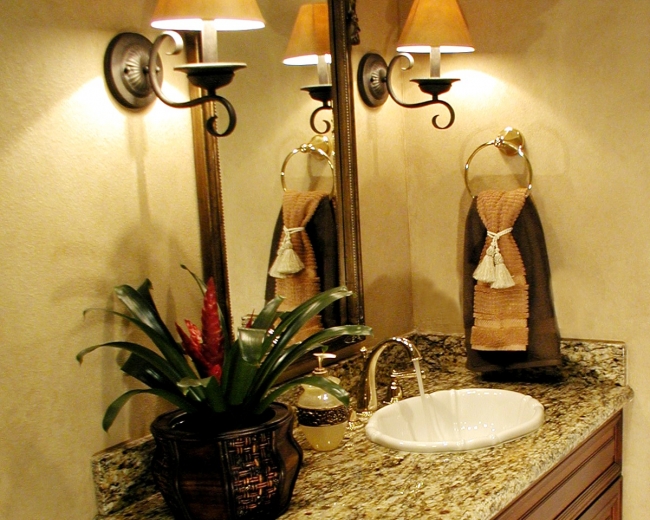 The trend
This growing trend in bathroom design has continued to flourish since the year 2007 wherein sensors and hands-free faucets are gaining much recognition. The good thing about opting for these types of faucets is that the temperature can manually be set and predetermined perfect for the kind of setting it belongs to. This design can be used universally as the amount of water a guest needs is quite specific since it automatically shuts off once the hand has been removed.
Working under budget
Since you are vying towards a more Eco-friendly, energy and water-efficient powder room faucet; you might already be thinking of spending more instead of saving more and that is where you are absolutely wrong. With a budget just under $200, you will be able to turn your powder room from dated to updated. Among the many companies that are going with the trend are Foremost, Toto and Rona. They have models that allow your faucet to save water in two various ways – the hands-free operation as well as that with a built-in aerator. An owner claims that saving water especially when there are kids around is close to impossible since they can let the water run like crazy but with these latest technologies already made available for your powder room, saving water is very much possible.
The perfect style
As have been mentioned, many companies are already adopting to the newest trend of providing consumers what they have asked for and more plus the added benefits of helping the environment go GREEN. Toto provides a selection of faucet products that are all energy-efficient and conserves water than anyone has ever imagined. Among its faucet models are the Concealed Eco-Power Electronic Flush-o-meter Valves that helps power faucets by itself through the conversion of potential energy into kinetic energy through the capacitor; the Wi-Touch Wireless Faucet Controller that is not only easy to install but allows the user to turn the faucet on hands-free thanks to a wireless remote that can be placed in a 3-feet radius from its controller box perfect for elderly users and last but not the least the Ethos High-Efficiency Faucet that is designed so elegantly that it is able to conserve water about 31 percent.
Save more
Saving more starts from how a particular user utilizes the presence of commodities at home. Now that you have an Eco-friendly faucet for your powder room, it might be more helpful to remember and put into action some water-saving tips to help you strain your wallet less. You can start saving 16,500 gallons of water per year, if you replace that old, battered and less-efficient toilets and faucets; fix the leaks on your faucets and install one with water-saving aerators and above all; when brushing your teeth, why let the faucet water run when you do not need it yet? You can also add much to your savings, when you make use of the reduce-reuse-recycle advice. Why not use a broom in cleaning your driveway instead of a hose? Why not reuse dirty water to water your plants instead of flushing it down the drain? Why not load up the dishwasher first so as to utilize it to its full potential?
Saving the environment in the most stylish way you choose cannot be so hard to do. There are very simple and easy-to-do chores and house responsibilities that will not take much effort on your side especially when you are thinking of going on that vacation trip to Hawaii you have planned for a couple of years now and have kept on putting off because of financial constraints. Now, with the efforts you will be making to put into action those home improvements you will definitely be spending a great deal amount of time planning one vacation to the next.