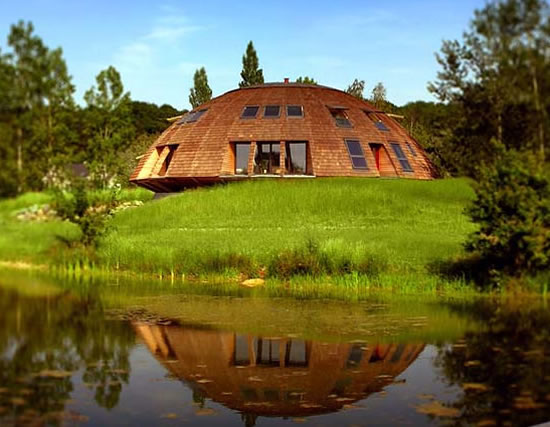 Have heard about a sunflower turning its face to the sun….but what if I had to tell you that you can live in a house that does the same? No buddy, it not yet Friday and can swear that I am absolutely sober to pen down realistic stuff. The French company Domespace specializes in erecting rotating dome shaped eco-friendly houses made from oak, pine and spruce. Supposed to be hurricane resistant and anti-seismic, these dwellings will allow you to live in an exceptional setting of warmth and balance while preserving the beauty of our planet. You can be in complete control of how you, rather your house, want to face the sun. Just like how you turn your face away from sun in noon but want to face the sun at dawn!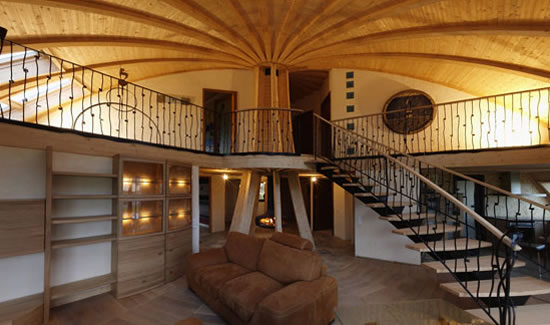 The advanced rotation system isn't simply for a change in out side vision.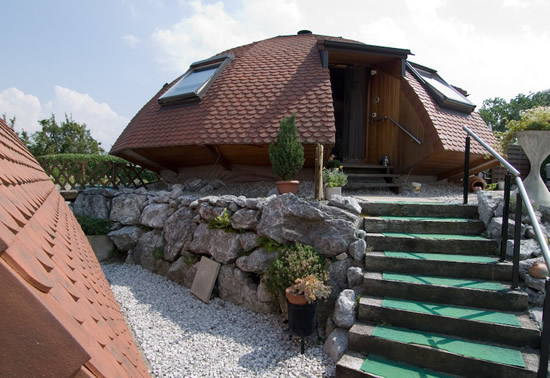 This feature does have a green aspect to it as it allows your home to turn towards or away from the sun to balance inside temperature and reduce energy consumption. And this rotation also happens with the mercy of sun.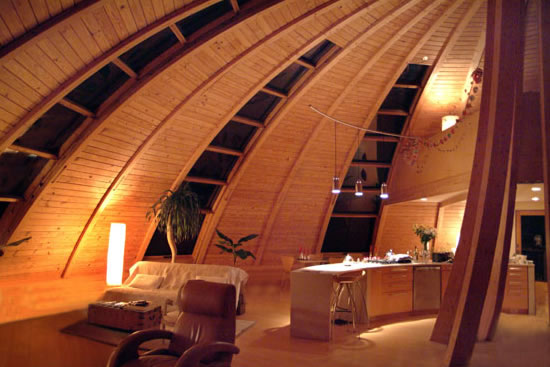 The movement is so subtle that it is completely imperceptible from inside and can be operated with a remote control.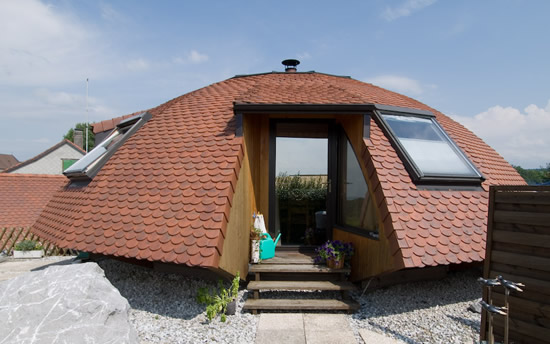 These houses can also be fitted with solar panels to in order to amass additional solar energy. Exceptionally well balanced with very little contact with the ground, it is also interestingly well lit due to the orientation of the windows towards the sky.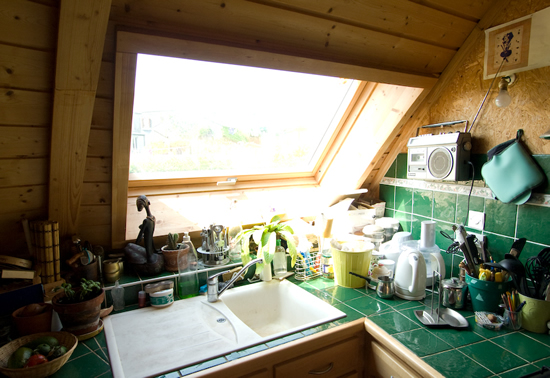 Via Batiblog