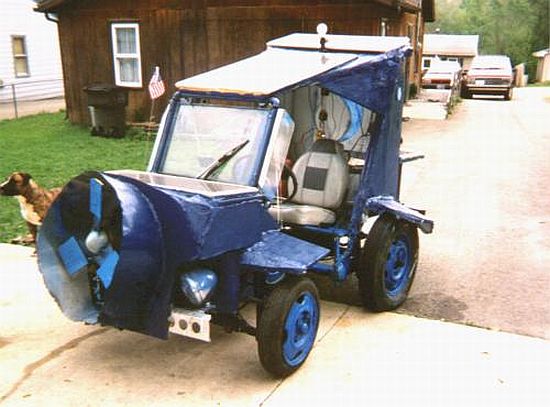 Eco Factor: Zero-emission car generates renewable energy for power.
We all love electric cars, but not as much as Iowa-based Joseph Rush, who has taken this passion too far to create an electric car which is powered by solar and wind energy. Of course the car won't give the Teslas and Priuses a real run for the money anytime soon, but the car does show the ease with which electric cars can actually be built, if you're ready to sacrifice on the looks.
The car carries solar panels that generate a total of 78W in sunlight and a wind turbine mounted on its front that generates 400W by converting 28mph winds into electricity. Joseph is also planning to add another wind turbine for a total of 800W of green electricity.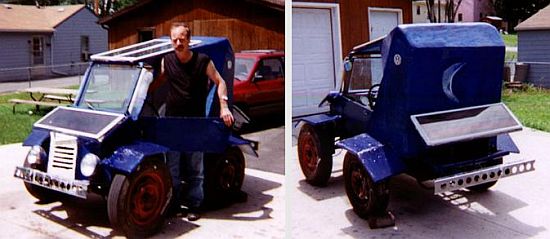 The energy generated by the renewable energy systems is stored in 6V batteries, which power a 300-amp 24 volt DC motor. With these systems, the car can reach a top speed of 50mph, which we think will increase after the addition of another wind turbine.