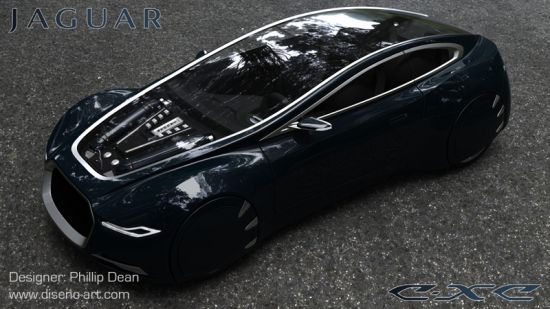 Eco Factor: Zero emission car powered by hydrogen fuel cells.
It's always great to see how the addition of green technologies can beautify our cars. Similar is the work of Philip Dean, who has designed a concept car powered by hydrogen fuel cells. Dubbed the Jaguar C-XC, the car is a stylish 2+2 coupe designed with energy efficiency in mind.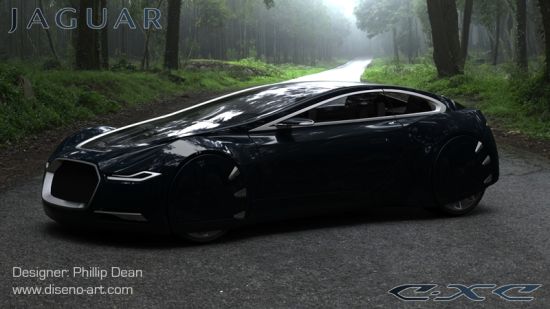 The hydrogen fuel cell drive train is mounted under the single-piece glass surface, which covers the entire length of the car, adding to its aerodynamic aesthetics. The wheels of the car are also covered to further increase its aerodynamic properties. Apart from being powered by a zero-emission engine, the materials used for constructing the body of the car will have minimal environmental impact. The car is designed to be built from vegetable tan leather and recycled PET bottles.
The Dark Side:
The single sheet of glass that covers the body of the car increases its efficiency but raises safety issues in our minds.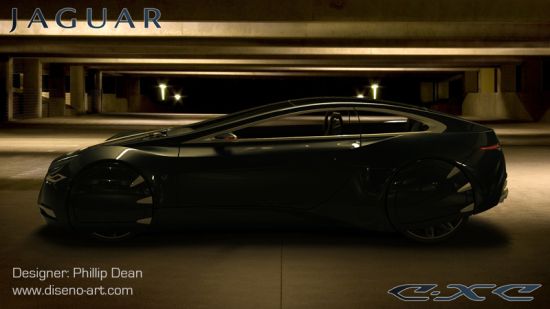 Via: Diseno-Art