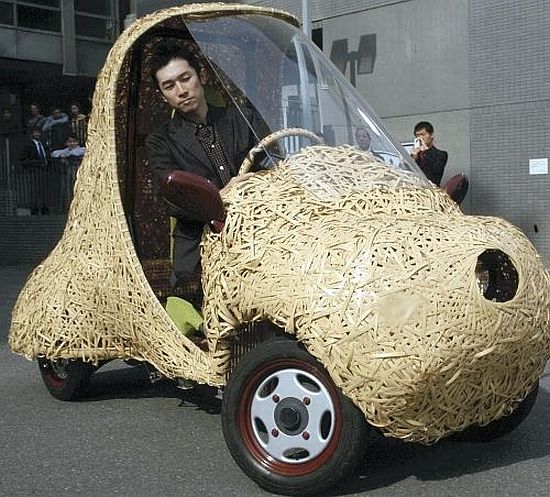 Eco Factor: Car with a bamboo body uses electricity as fuel.
Bamboo is the fastest growing woody plant on our planet. Just because of this single quality we take this plant as an eco-material with some great qualities such as hardness and light weight. Some researchers at the Kyoto University in Japan knew that hardness and light weight are the main ingredients of an eco car. So they have simply used bamboo to develop a single-seat electric car dubbed "BamGoo". The single-seat car was displayed in Kyoto City, western Japan. The 60-kg electric car can run for 30 miles on a single charge.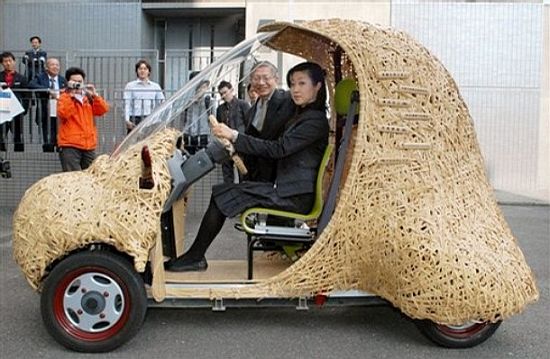 The Dark Side:
The toughness of a 60-kg bamboo car is questionable. The strength and hardness of bamboo is nowhere near to steel and aluminum, which are other common metals used in car body construction. Apart from an unsafe ride, a 30 mile range too will set things back for BamGoo.
Via: Japan Probe