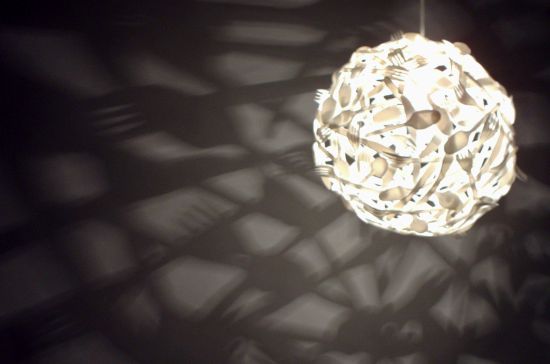 Eco Factor: Suspension lamp made from old plastic utensils.
Luis Luna has created a stunning suspension lamp made by weaving old plastic spoons and forks into a web. Dubbed "Gluttony," the suspension lamp gives a plastic disco-ball effect when turned on. The lamp shows the potential of kitchen utensils we take out as trash after a party. We are not too sure of what keeps the spoons and forks jelled together, but the lamp would surely encourage party-lovers to make something for a party from a party.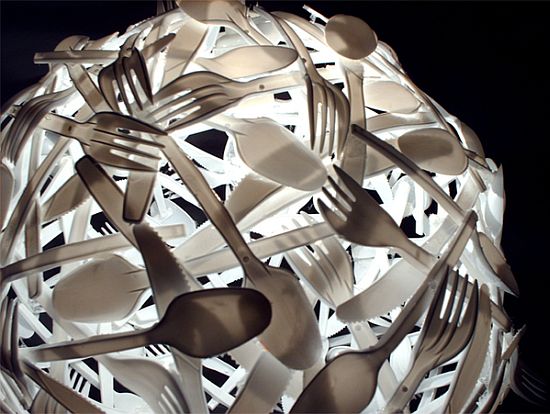 The Dark Side:
The material used to hold the utensils together should be heatproof or else the heat released by the bulb inside the lamp would soon damage it and the utensils would again reach the landfill pretty soon.
Via: TrendHunter/IndustrialDesignServed