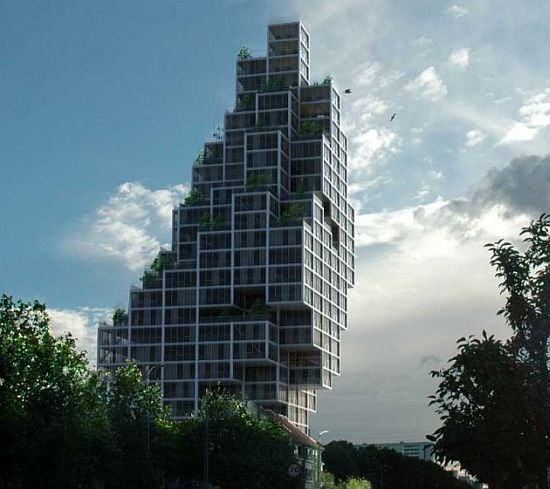 Eco Factor: Sustainable skyscraper with integrated sky gardens for Copenhagen.
"Sky Village," a design by MVRDV and ADEPT architects, has won the competition for a new building design for Copenhagen, Denmark. The 116-meter tall structure will be host to some fascinating eco wonders, which are incorporated in an effort to make the tower as sustainable as it could be.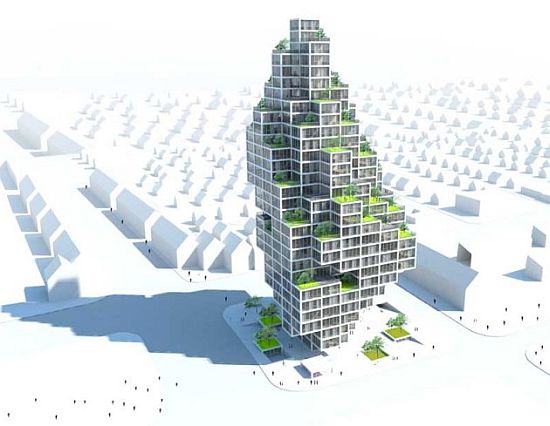 The super structure will provide an area of 21,688 square meters and will be located in Roskildevej. The design is based on a "pixel" design that allows the designers to relocate some of the pixels to modify the shape of the entire tower. These 60 square meter pixels are arranged around the central core of the building, where they can be moved around. As seen in the design, the lower floors are kept slim so that enough space can be provided for the surrounding public plaza with retail and restaurants. These slim floors will have offices, the middle floors will have apartments with sky gardens, will would give the tower its name – "The Sky Village." The topmost pixels will contain hotels with the fascinating views of Copenhagen city center.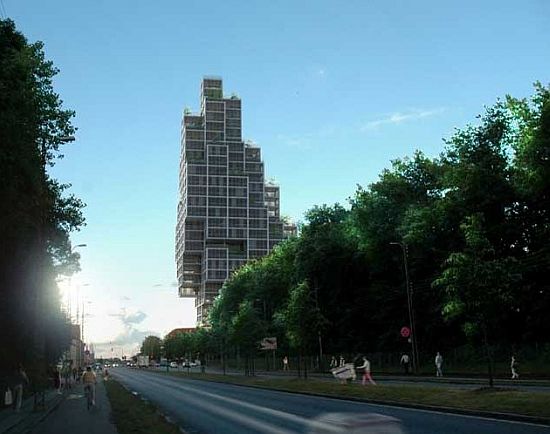 The present design of the building will provide 970m2 to retail, 15,800m2 offices, 3,650m2 to housing and 2,000m2 hotel and a basement of 13,600m2 containing parking and storage. The sustainable building will make use of 40% recycled concrete and will also make use of some renewable energy generation techniques all over the façade of the building.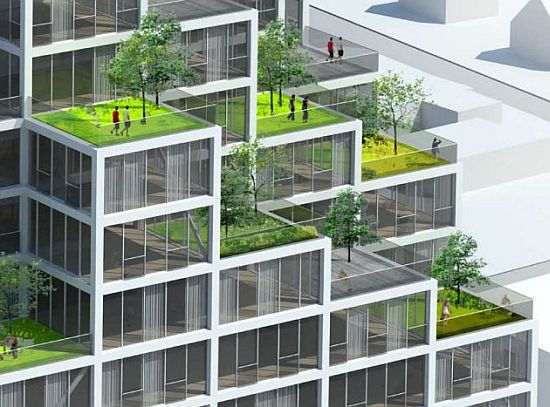 The Dark Side:
The current design shows us trees in the sky gardens, which looks unlikely considering the houses that are built underneath. Growing grass and other small herbs in these sky gardens looks a more practical approach. Moreover, since the lower floors are to be built as slim as possible, it will make use of a huge amount of steel to sustain the towers above, which could spoil the eco-reputation of the Sky Village.
Via: Contemporist