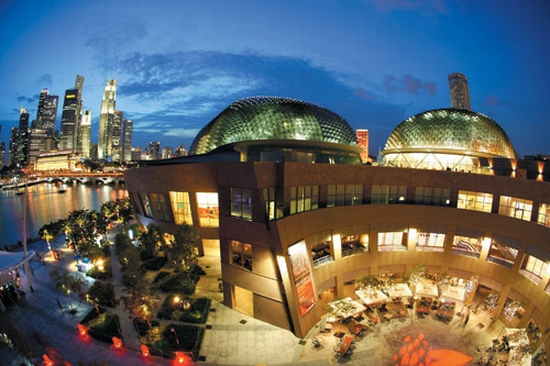 Eco Factor: Pavilion for World Expo 2010 to be made from recycled materials.
Designed by Kay Ngee Tan Architects, Urban Symphony will be Singapore's pavilion for the Shanghai World Expo 2010. The pavilion will be a tribute to the cultures of Singapore that will be merged with sustainable architecture.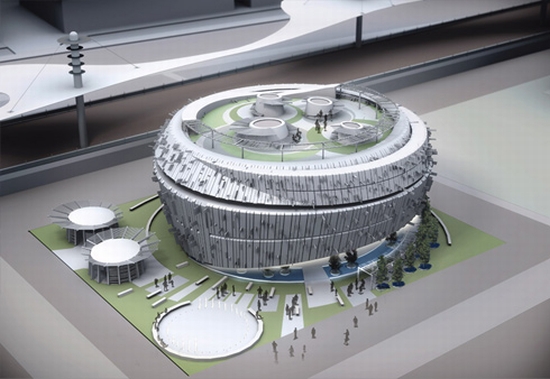 The pavilion's design will evoke images of a musical box, as it forms an orchestra of elements and a symphony of the senses. The design concept has two core elements – water and garden. Special emphasis has been given to climate control features that make the pavilion comfortable without using too much energy in the process.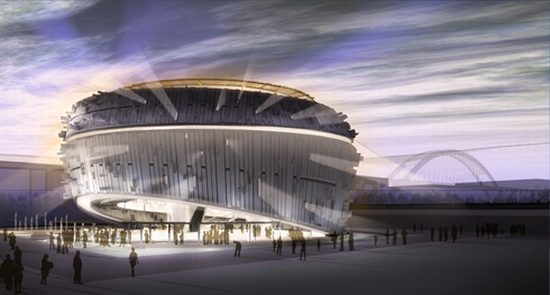 A sky garden will adorn the pavilion and recycled materials will be used in construction whenever possible. Apart from adding a touch of green, the rooftop garden will reduce solar heat gain and keep the interiors cool.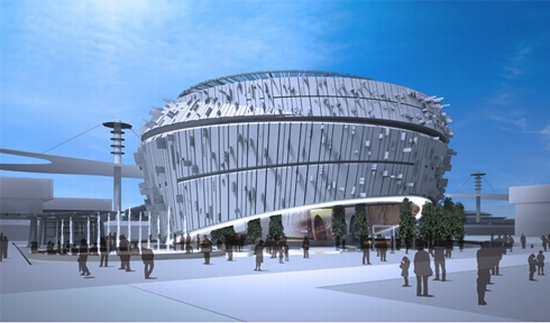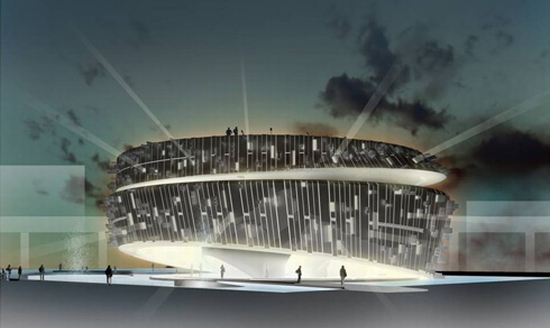 Via: ArchDaily