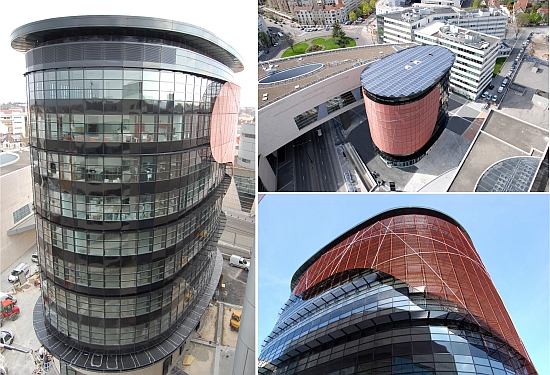 Eco Factor: Solar-powered building produces six times less greenhouse gas emissions.
Designed and constructed as the world's most environmentally sound building, the Elithis Tower by Arte Charpentier Architects has been revealed in Dijon, France. The 54,000-square-foot, 10-story building is designed to complement the environment by integrating energy generating and saving systems.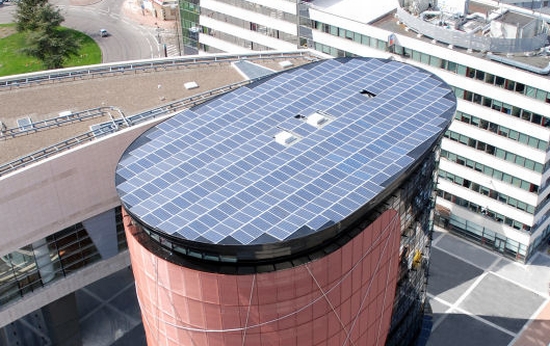 The building, equipped with a rooftop array of 330 solar panels, generates more energy than it consumes and also accounts for six times less greenhouse gas emissions than classic commercial buildings. The materials used for the construction were chosen according to their environmental impact.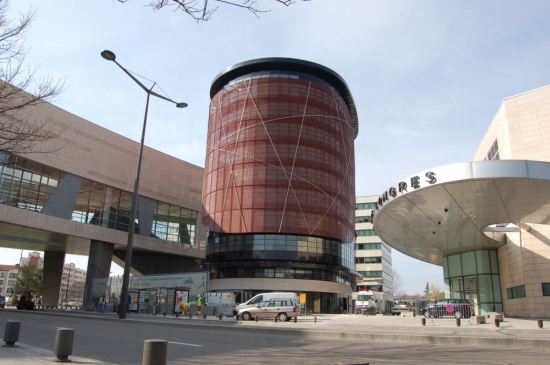 While the exterior of the building is made from wood and carries recycled insulation, the interiors of the building are designed to be illuminated by natural light. To take advantage of natural light while blocking the unneeded heat and brightness, the building carries a solar shield that lets in light and blocks heat.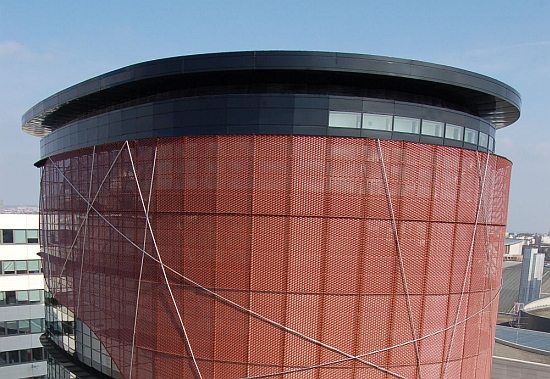 In addition to the green premises, the inhabitants will be made to save energy by making them participate in the environmental efficiency of the project, and will be encouraged to make positive choices to minimize energy use in terms of paper, water and transportation.