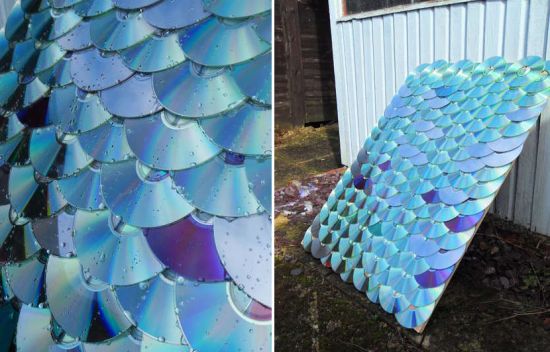 Eco Factor: Roofing made from recycled discs.
The recent advancements in technology have also brought a rise in the problem of e-waste, which is a growing threat in both the developed and the developing world. Instructables member Jayefuu is trying to reduce the clutter of CDs and DVDs in his house by recycling them to design a shimmering roof.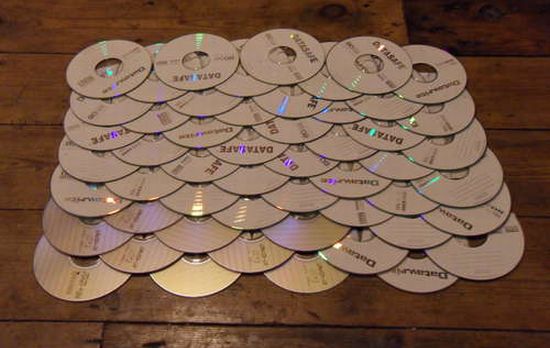 The roofing concept makes use of about 120 discs per square meter of space, which are then drilled and arranged on a roof that has a wooden board underneath. The author claims that the concept can be used for sheds, lean-tos and porches. The end result is a roof that is hard-wearing, long-lasting, cheap and most importantly – green. Check out the complete DIY at Instructables.