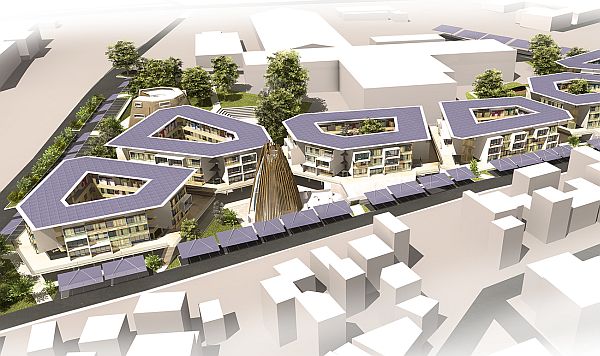 Addressing climate change issues, after the devastation in the Philippines by Ondoy storm, United Architects of the Philippines, MyShelter Foundation, Philippine White Helmets and the Climate Change Commission co-sponsored a competition. Design Against the Elements was an invitation to global architectural design companies to develop sustainable and disaster-resistant housing for tropical urban settings. The winning entry is to be developed as eco-village in Quezon city.
Out of 300 entries, CORAL CITY by GOMMA design was awarded the ENERGY AWARD. GOMMA Design is a Rome based company with investigation of new design strategies as its core service. Francesco Bangi, Vittorio Menna and Gabriele Settimelli are behind the design firm. FOLDSCRAPE, Parametric pine tree, Events communication Poster design, A square on the rail road and Eco-Displays are its other prominent achievements.
Through its proposal, the firm would like to prove that a sustainable world can be achieved only through a conscientious development and based on these values architecture and urban planning can design sustainable cities. The design is inspired by the self-organizing living system of Corals, which can effortlessly adapt to changes. Cluster of units, ring like shape for optimal structural performance, permeability and perforation, an inter connected canal system, detachment from the ground, and photovoltaic panels are the features derived from Corals.
Half of the zone would be green through parks and green courtyards; completely electrical vehicles with external perimeter for pollution makes it a green master plan. The design aims to achieve social sustainability using inner courtyards, parks and streets and public buildings.
Due to its lower impact, easy recycling, affordability and structural performance, steel is used as its construction material. Prefabricated panels produced using local materials are used in the structure. As a largely used rural construction material in Philippines, bamboos are used in the project.
The gaps between the units and shaded surfaces ensure 30% decrease of energy consumption. An inter connected system of canals for water and waste management are used in the design. The photovoltaic panels arrest CO2 for a sustained eco-system and help the project achieve energy and finance self-sufficiency. The public housing plan and solar farm bring revenues for site development and construction thus financially viable.
There are six phases in overall site development. The project is expected to generate around $5.7 M from housing in 7 years and $12M from the solar farm in 20 years.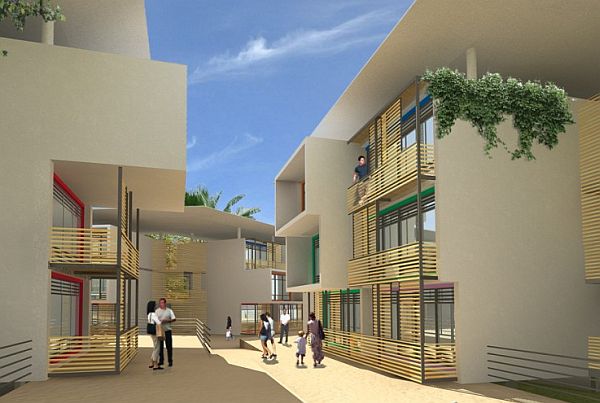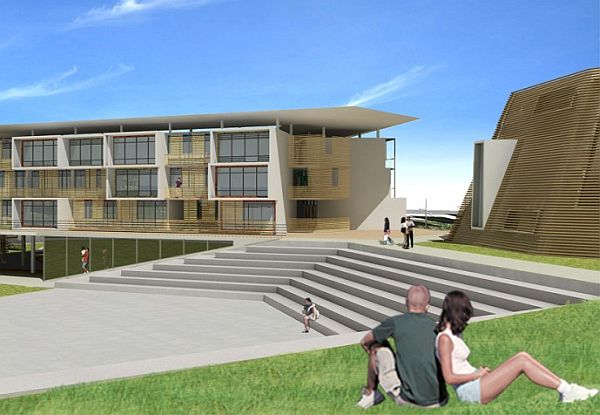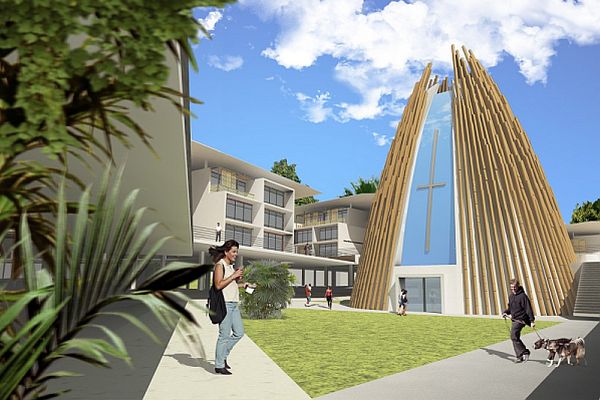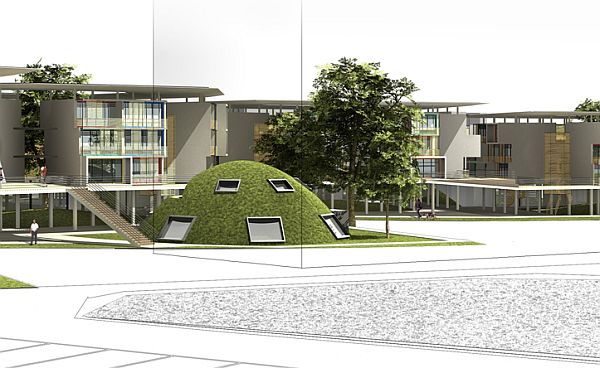 Via: Archdaily / GOMMA Design