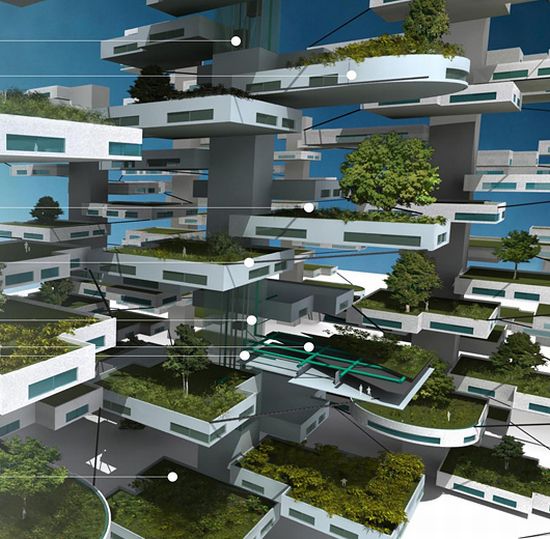 Eco Factor: Self-reliant future cities with organic food production.
HP Skyline 2020, the online design competition asked students and professionals to collaborate and elucidate their visions and designs that would change the skyline thereby transforming the city itself has recently announced its winners. Encouraging designers to come up with fresh visual imaginations for the skyline discarding preconceived notions, competition saw over 300 entries giving a tough competition to one another. The National Winner of the competition Anto Gloren and Sayali Athale from Pune, India visualized socially connected, self-reliant future cities.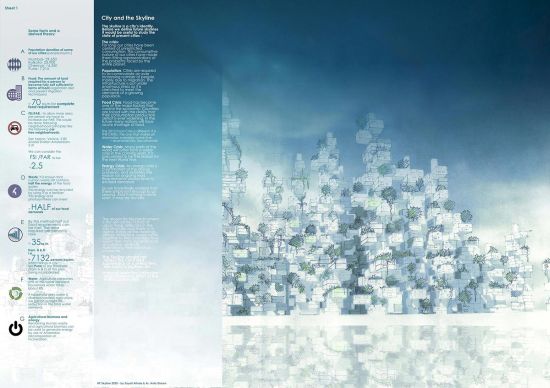 Dubbed the "City and the Skyline", this proposal includes 100sqm units for four occupants that are arranged in a unique fashion to create sustainable cities. The units are horizontally connected at different levels to promote mixed usage and adding public pathways, while the vertical connection acts as a duct for services like water, sewage, elevators, circulation etc. the units are independent of each other, so adding or removing gets lot more simpler.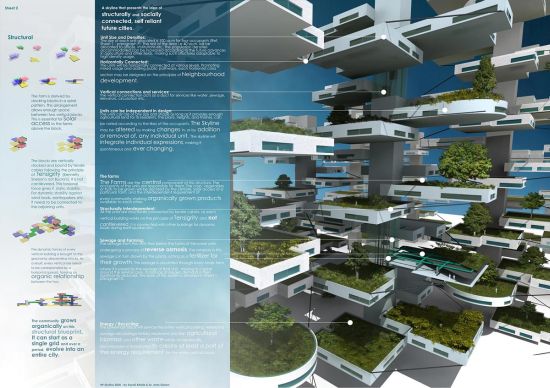 The farms are the central components of the structure and allow growing of organic food products. The agricultural biomass and other waste will be automatically decomposed. The designers have also incorporated energy generation using natural sources. The City and the Skyline is a cultural and ecologically sustainable future visual delight.
Via: Bustler