With an increasing number of people adopting a more environmentally friendly way of living, building with reclaimed or recycled materials is fast becoming a trend among homeowners and DIY enthusiasts. If you want to live a green life, then this can be a fantastic stance to take for your home. The trouble is, you might not want to live with these materials if the natural, reclaimed aesthetic does not meet your personal tastes.
Fortunately, there are plenty of options for creating a greener home without making any sacrifices on style. Here are some of the ways you can build your home from newer, more stylish materials while still sparing a thought for the environment.
 1. Make Clever Substitutions
Many think that reclaimed wood and metal must be used for floors, furniture, and other areas. However, there are several areas where you might prefer to make some clever substitutions. For example, you might want to consider engineered wood floors for your home. Other than the decorative top layer, the rest of the floor is specifically built from other materials.
Make sure you check out an engineered wood flooring sale to see what options are available for this style of floor. It could be an easy way for you to put down some amazing floors throughout your home without having to source recycled or reclaimed wood that does not quite sit with your tastes.
2. Use Clever Building Techniques
If you are building from scratch, you have the opportunity to create a home that is wholly unique. There are many green building materials that you could use here to create a wonderful home. For example, some people choose to head underground for a stunning eco-friendly home.
You can either build backwards into a natural hill or construct an artificial one to fit around your home. This gives you several benefits like insulation and reduced heating bills. It also makes for a very interesting build that will challenge you and the construction company. This is just one of the options you could choose. You might also think about using straw or concrete as building materials. There are plenty of ways to construct a green home using the Earth's natural materials. 
3. Use Green Additions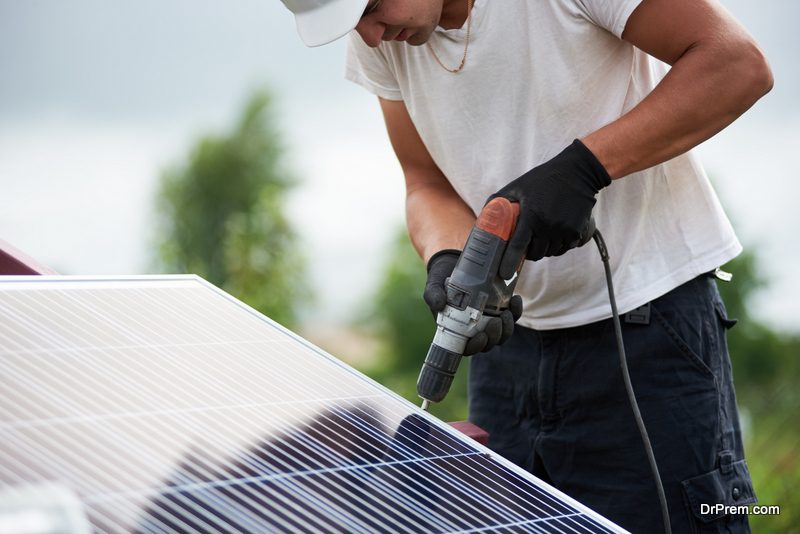 Choosing a green building material is not enough. You also need to make sure you include some added extras that will help you maintain the green status throughout the life of the property. For example, you may wish to invest in some solar panels for the roof to give you some electricity or heat the water for your home.
You could also look into devices like an air or ground-source heat pump. These are brilliant ways to heat your home that are far more green than conventional methods. Some research into schemes like this could be very beneficial for keeping your home green for years to come.
As you can see, it is entirely possible to design a green home without having to rely on reclaimed materials. If these do not subscribe to your aesthetic, you are under no obligation to include them in your home. Start researching the materials you could use to create an eco-friendly home from new. It might be an easier task to achieve that you initially envisioned.
Article Submitted By Community Writer