Maintaining a healthy environment at home is imperative, both for the health and well-being of the family. It is our duty to keep our homes clean and safe not only for ourselves but for the visitors too. Whether it requires more cleaning or removal of toxins, paying attention to the surroundings will not only make you feel good at the moment, but will also make your lives easier in the long run.
Your home is the place where you spend most of your time, so it is important for you to look for ways to make it healthier. Let's explore the possible ways that can help you in ensuring a healthy environment at your home.
1.     Grow indoor plants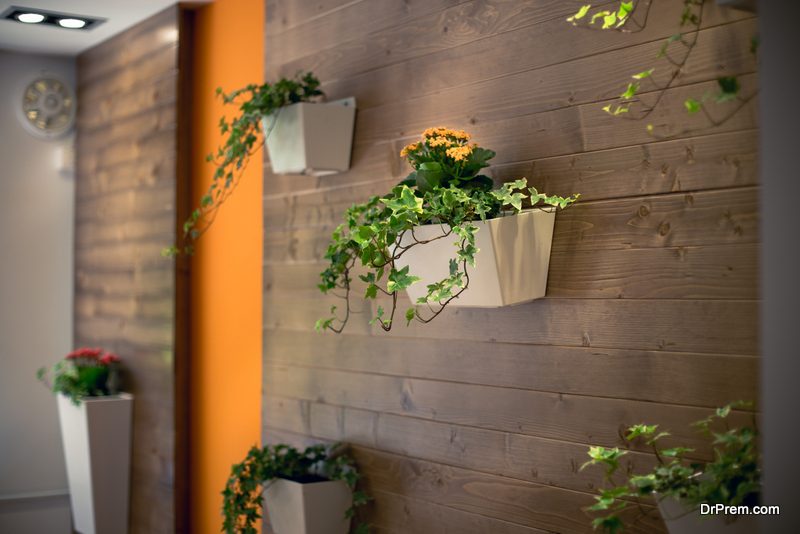 It is always a good idea to plant some trees in the house as it not only improves the aesthetics of the home, but also improves your health. The plants can purify the air by removing the toxins. Grow your own edible garden where you can plant vegetables and herbs. A garden can help in soil erosion and helps in reducing air pollution.
It is also believed that plants can uplift our moods, lower stress and make us more productive by improving our attention span.
2.     Improve the indoor air quality
Many a times, it can happen that the indoor air contains tiny microbe sized particles that can be harmful once inhaled. This can cause a range of allergy related problems. Therefore, it is important for us to make sure that the air that we are breathing is clean. Installing an air purifier can filter all the pollutant and dust particles.
In order to improve the indoor air quality, you should:
Open doors and windows to ensure ventilation in order to purify the home.
Maintain the furnace and ventilation system by having a regular inspection.
Change or clean filters whenever required.
Bad air quality leads to many respiratory diseases like Asthma. In such cases one should not delay in doctor consultation. With the help of technological advancements, one can get a free online doctor consultation.
3.     Switch to compact fluorescent bulbs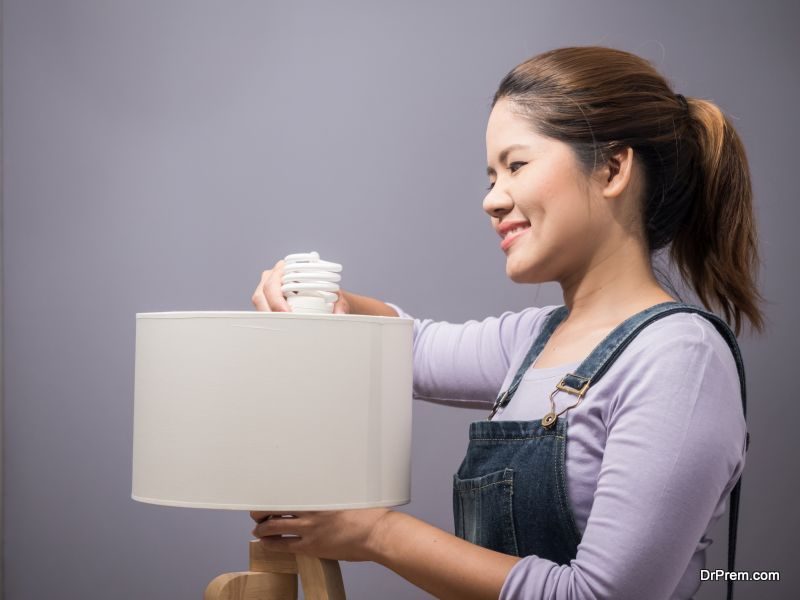 Now light your home with the same amount of light with less money. Switching to energy efficient bulbs is a smart way to cut down on your electricity bills, as they not only use less electricity, but are also durable and one does not need to spend money to replace them. For the high-quality products with huge energy savings, you can choose bulbs that have earned energy-star.
4.     Use electric appliance wisely
You can use simple methods to conserve energy at home like, switching off computer when you are not using it and by decreasingthe usage of gas appliances. Most of the power consumed in your house is through appliances like TV's, refrigerators and washing machines. These appliances come with energy efficient features; all it depends is how you use them.
In order to save the electricity and build a healthy environment, you should:
Washing machine, dryer or dishwasher should be switched on only after a full load.
Oven should be preheated in case it is required.
Appliances like TV, computers and CD players consume a lot of energy when in standby mode, and the same when they are not in use. Keep them unplugged when they are not in use.
5.     Make your house a smoke-free space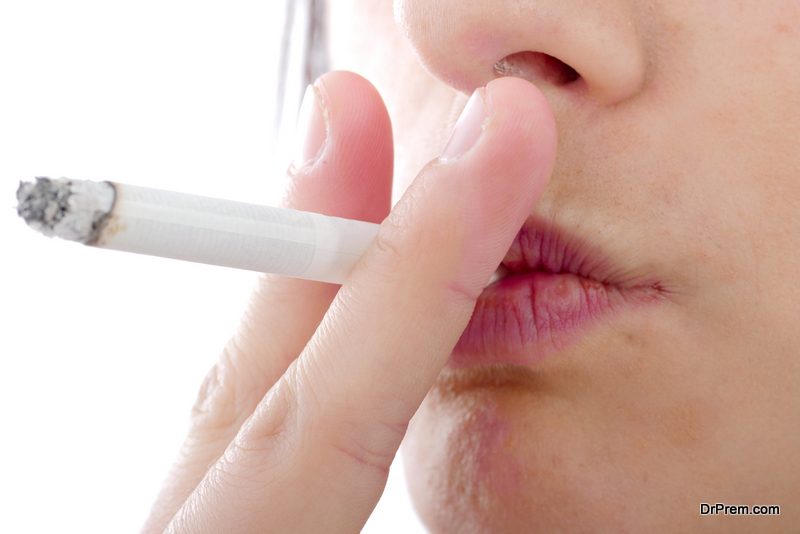 The most basic way by which you can reduce indoor air pollution is by banning smoking within the premises of the home. While smoking inside the home, you are not only causing harm to yourself but also exposing others to secondhand smoke and it can also increase the risk of fire. Smoking is harmful for the health as the chemicals it contains contributes the illnesses like asthma, cancer and other lung diseases. You can talk to a doctor if you are planning to quit smoking.
6.      Be serious about water
Make sure the water you drink should not be contaminated even if you are getting it from a local water company or municipality. Although the local water company filters the water, however, there still can be contaminants like lead, chlorine and E.coli. You can use pitcher-type water filter, store it in the refrigerator and replace it regularly.
The best alternative is to use a UV water purification that helps in disinfecting bacteria from the water and keep it chemical free.
7.     Avoid chemicals for dusting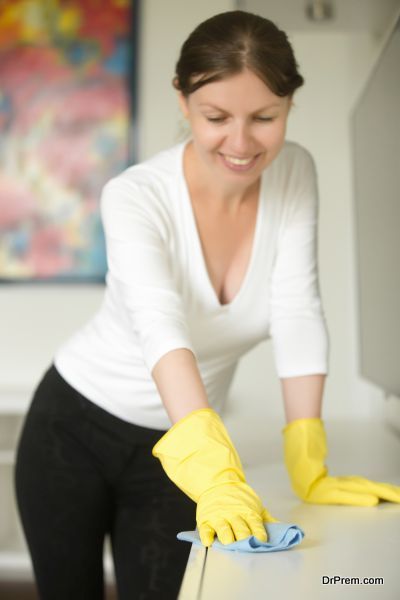 Using chemical pesticides or cleaners is harmful for the environment. For the daily cleaning tasks, try using natural products like vinegar, citric acid and baking soda that are non-toxic. The toxic chemicals present in the cleaners have been associated to various health problems, as they are carcinogenic in nature and may provoke asthma.
You can prefer natural disinfectants like tea tree oil and citrus fruits. Also, use a piece of cloth rather than using products such as cleaners, as they are washable and can be used multiple times.
8.     Buy recycled products
Always look for recycled products for your home. Reduce the use of plastic water bottles and prefer drinking water from mugs or glass. Avoid using disposable razors for reusable ones. One should prefer using reusable food containers over plastic wrap. Also, do not use damaged or recalled items.
These simple methods will surely help in making your home a safe place to live in for the long-run.
Article Submitted By Community Writer