There are millions of people who will certainly have a dream of owning two specific things, a home and a land. Moreover, for most of the folks, homeownership is the main part in their American dream. But being a home owner is not easy and not at all cheap. It is estimated that homes in United States are quite expensive than the rest of the world.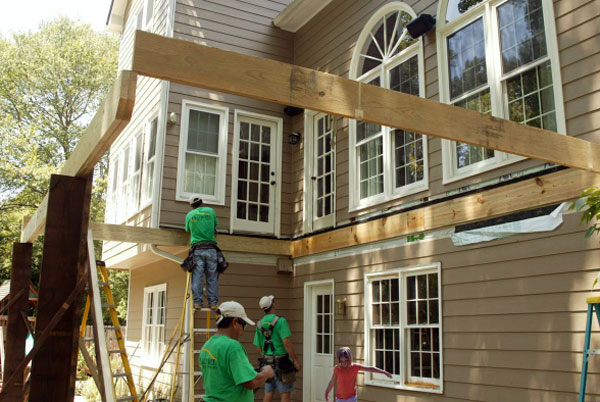 In 2006, Fireman's Fund was the first insurance company in offering insurance coverage to LEED (Leadership in Energy and Environmental Design) certified constructed structures. Following, there are many insurance companies getting affiliated with the green Eco-friendly movement. If you own or planning to buy a beautiful Eco-friendly home, it is necessary to buy home insurance policy in addition to the other expenses (mortgage, property taxes, monthly heat and power bills). It is not required by law but brings great benefits for the investors. Here let us have a brief look about the best home insurance plans and their extra coverage policies that will help to protect your Eco-friendly home.
Home insurance features
Some of the popular insurance coverage for Eco-friendly homes are:
1. Specified peril. It includes coverage for loss for damage or loss caused by smoke, freezing, riot, lightning, explosion, windstorm or hail, transportation, malicious acts or vandalism.
2. Plants and lawns. It includes coverage for damage to shrubs, lawns and plants on your home property.
3. Gardening equipment including accessories and attachments. The coverage includes protection against damage or loss to motor/electrical gardening equipment, vehicles (non-licensed for street use) used to service your area.
4. Food or wine spoilage. It includes coverage for damage or loss to wine or any refrigerator contents caused by mechanism breakdown or outside power shutdown of the refrigerator.
Additional coverage
1. Garden insurance
Most of the people choose policies that cover the inside part of their home. It is estimated that one in seven gardens is targeted by burglars, for which it is necessary to insure the outside property along with the usual home insurance coverage. Gardens are usually present in all Eco-friendly homes and as an owner you can buy or upgrade the present policy that will help to fetch more benefits. The coverage includes for things that are fixed in place like sheds, green houses and water features. Moreover, it also includes plants and shrubs. But one of the main parts to stay alert is insurers cover items only to your property boundary. Therefore, stay careful about where to put or plant your pots.
Of course, you also need to protect your garden and home from burglary sites by putting things inside the shed or lock them away out of sight especially when moving out on holidays.
2. Earthquake insurance
You can protect your home by purchasing suitable earthquake insurance policy, which will serve as a great financial support. It is impossible to stop an earthquake but you can protect the building or home from destruction with home insurance cover. With spending a few dollars a month on earthquake coverage, you can give wholesome protection to your tenants, home members. This coverage will help in a great way, especially when the home has been flustered.
3. Glass insurance
This is one of the effortless ways to replace the broken windows. With purchasing a simple glass insurance policy, you can protect your house against the expenses of replacing broken windows and skylights. The glass insurance policy coverage includes an option to choose the repair shop you prefer, it does not affect the present home insurance policy you are investing, and it is not a deductible policy. It is necessary to refer the insurer for more coverage and benefits before investing.
4. Special articles insurance
If you are passionate for saving or collecting special articles, then special article insurance policy is one of the best plans to protect your articles. It comes under home insurance policy that covers protection to fine art, coin collection or jewelry. It differs from one insurer to other, which you can refer the concern as per your criteria. This is one of the best means to protect your real investment.
5. Green claims extension
You can replace your damaged products with green materials of same kind, usefulness or quality, when the damaged/broken product is not repairable. For example, you can change to environment-friendly flooring options like bamboo or cork, replace lighting with energy-efficient fixtures and light bulbs, you can use energy-efficient appliances, and other new technologies that helps to save energy.
Conclusion
Home insurance is one of the largest investments that will help to protect your home from destruction or damages in many ways. It can be earthquakes, tornadoes, floods, hurricanes and fire. Moreover, it helps to shelter your entire family from financial failure. The home owners are more dubious to experience damage or loss in state of electrical power, plumbing, roofing systems and more. With upgrading to green residential campaign, you can keep your Eco-friendly home protected against any loss or damage.