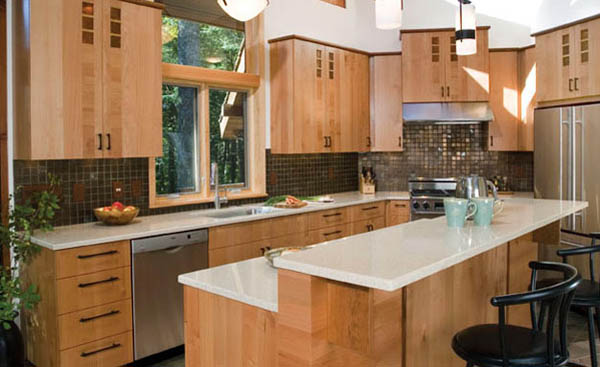 Lots of things are moving the Eco-friendly way. You must have heard of Eco-friendly cars, soaps, paints and clothes. But have you heard of Eco-friendly kitchen cabinets yet? Though the resources for green cabinets are limited as of now but they are catching on. These are designed to improve the quality of air and also protect the environment. Most of the kitchen cabinets that all of us are currently using are made with urea formaldehyde resin which is known to be a carcinogen. So it is best to replace these with greener and more safer options as soon as possible so that the toxic gases do not affect you and your family. Listed below are few ways to make your kitchen Eco-friendly and some examples of kitchen cabinets you can use.
Remodeling your kitchen to make it Eco-friendly is a great idea to begin with. You need to have energy saving appliances besides the kitchen cabinets of course. Here is how to begin.
Buy local
It is best to buy from your own local manufacturers. All the materials required right from paint, wallpaper even appliances should be bought locally. This will help you reduce the amount of fossil fuel needed in replacement of goods you buy from far off the country.
Storage
To have a complete green kitchen, remember to have three kinds of cans:
a. A garbage can
b. A recycling can
c. A composting can
With these three storage containers, you can move to a healthier life.
Material
Everyone tends to use hardwood floor but bamboo is a better option. Same is true for kitchen counter tops. Do not use granite instead use green concrete.
Cabinets
Even though the resources are limited, you can choose from the options listed below.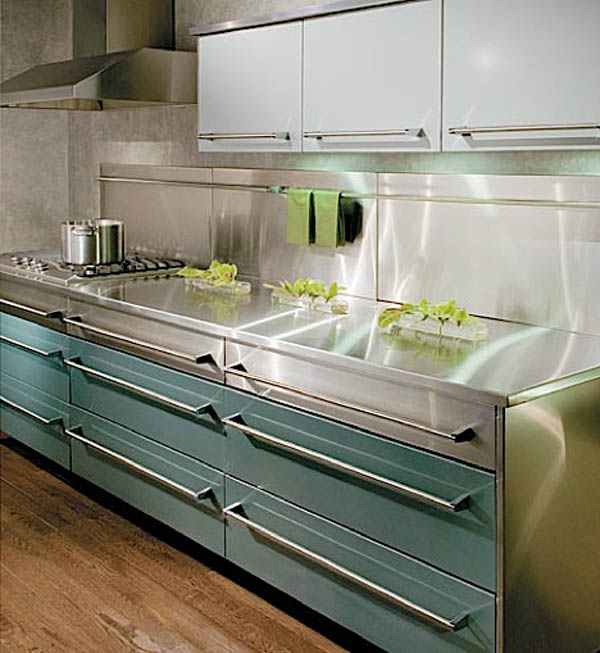 1. World's first Eco-friendly kitchens have been introduced by Italian kitchen maker Valcucine. They are made completely in glass and aluminum. They use less raw materials and the energy consumption is also less. Their kitchen cabinets are built to last 15 years as they have strong carbon runners to match aluminum profiles. The use of glass and secondary aluminum ensures that the kitchen is totally recyclable.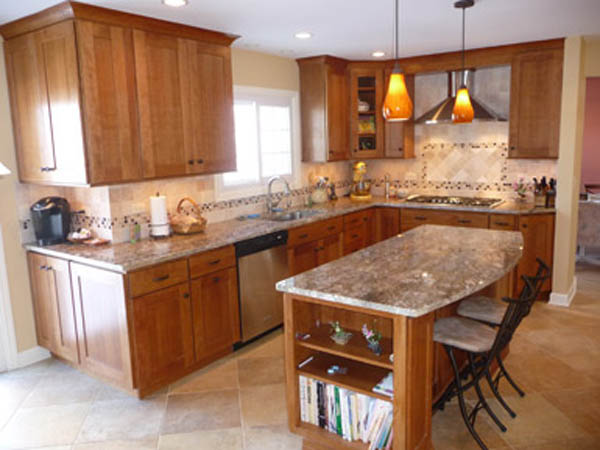 2. Next in line is bamboo as it grows rapidly and can be cut in 5 years. Cabinets made of bamboo are strong and also look neat and attractive.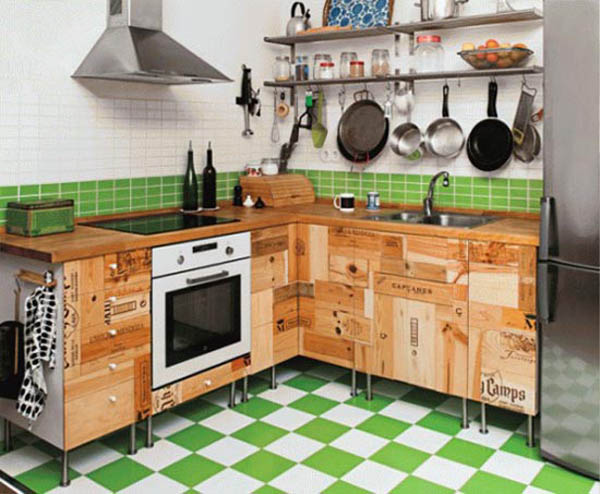 3. Wooden crates can also be used to create kitchen cabinets. It makes your kitchen unique and takes care of the environment too. These crates are up cycled and used with pretty handles and metal hinges to give you a vintage kitchen.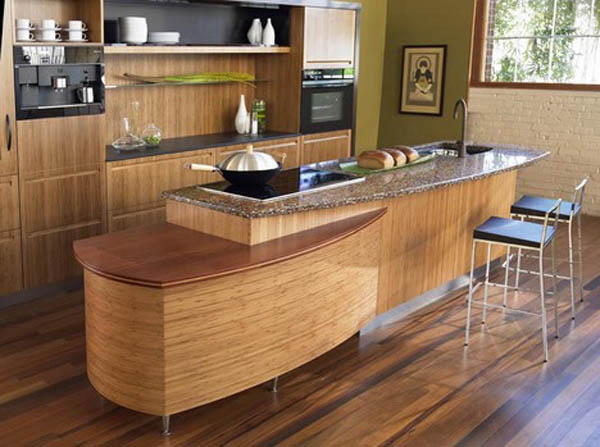 4. Recycled wood that you can get from a certified source will also keep your kitchen green and Eco-friendly. You can use paint of non-toxic variety, by doing so you also limit the greenhouse gases.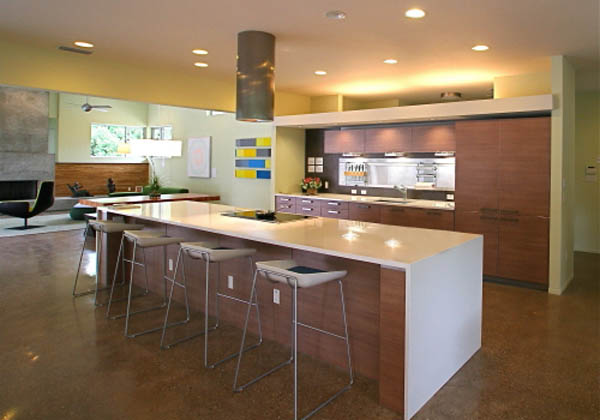 5. Neil Kelly cabinet company designs cabinets made from formaldehyde free agriboard case and uses glues and adhesives with low VOC giving you an Eco-friendly environment.
6. Some popular ideas for cabinet exteriors are listed below:
a. Wood found from sustainable forest.
b. Bamboo, as it is the most sustainable than other hard woods.
c. Stainless steel that has the maximum amount of recycled steel.
Some consequences of using these materials are also listed below:
a. Do not use wood with non-FSC certification.
b. The resins used to laminate bamboo may have urea formaldehyde in it.
c. The process of refining steel is polluting the environment.
Go green is the mantra of the day. It has its own advantages not just for the environment but also for our health. Using organic products is cheap economically and they are bio-degradable. So you are also contributing toward saving your child's future by protecting the planet and saving it from the abuses of pollution. And the best way is to begin with your kitchen as the use of harmful chemicals will affect your health negatively. So get started and renovate your kitchen now.