Nespresso Capsules are coffee capsules used in coffee machines. In the year 2010, about 10 billion of capsules were sold around the globe and while the coffee was used, the capsule itself found its way to the landfill. These capsules became a source of inspiration for artists, who decided to design jewelry and accessories, which not only add up to beauty of the women but also became another way of recycling the Nespresso Capsules. Some of the jewelries have been listed below that are original and must admit that the design are eye catching.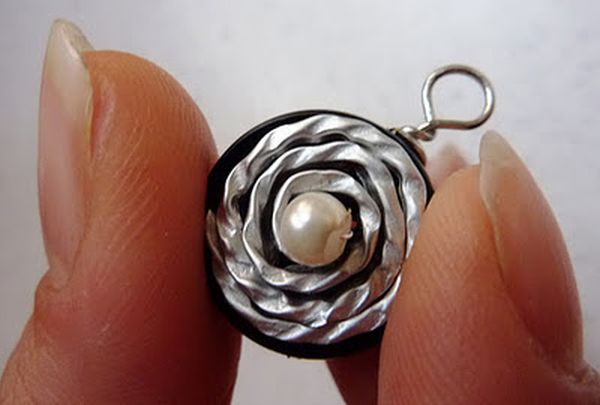 Earrings made from recycled Nespresso capsules along with a set of earphones
The material used in the designing these earrings is the Nespresso capsules and set of earphones. The designs are unique and the capsules have been blended beautifully with the earphones. Available in different colors and design, these earrings gives a trendy look.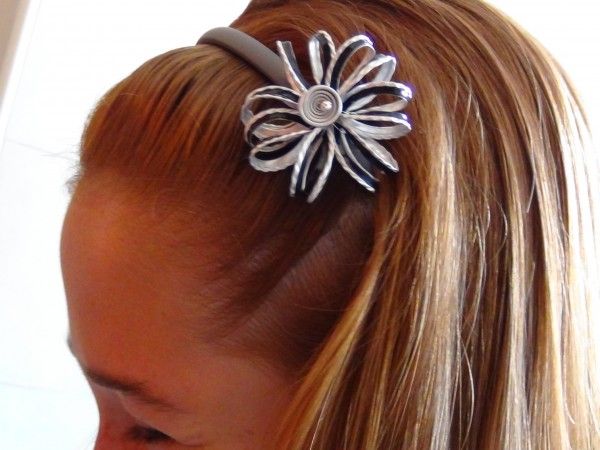 Headband with flowers made of recycled Nespresso capsules
Haeadbands that make your hair look beautiful. No less than extraordinary, these headbands are adorably designed. These bands made form Nespresso capsules with the flower on the side of it simply gives it a great look. The Nespresso capsules have been blended with aluminum.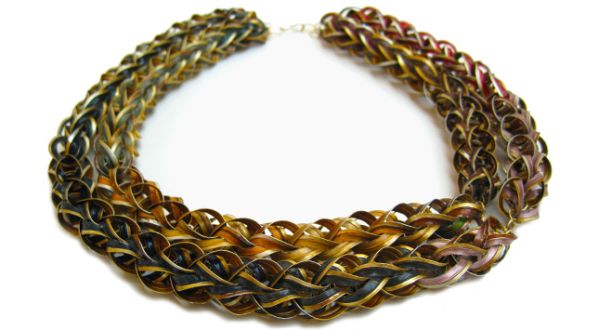 Necklace made of Nespresso capsules
Necklace made of Nespresso capsules gives an elegant look with various designs and spectacular colors. All types of necklaces, be it short or long can be designed with the help of Nespresso capsules.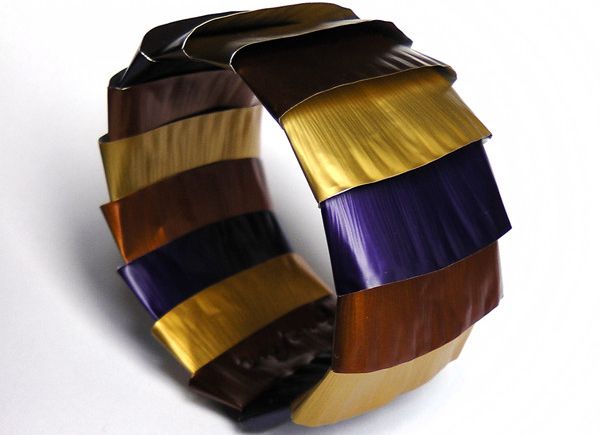 Nespresso capsules flattened to make bracelets
The Nespresso capsules are flattened and are attached together to form a circular shape, resulting in the formation of the bracelet. You can wear these with any matching dresses of any color, as a wide range of colorful bracelets is available.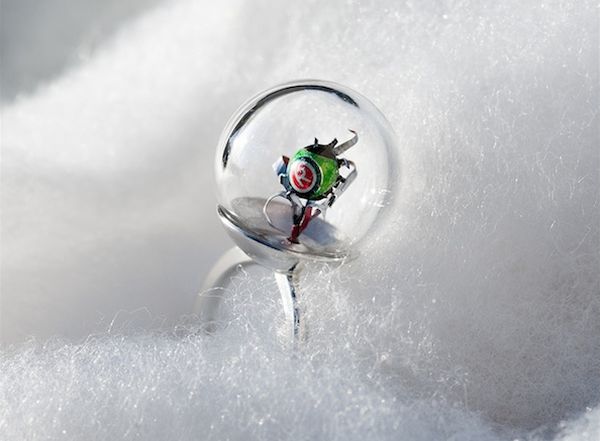 Insect lover rings
This is a unique product consists of insects made of Nespressco capsules kept inside small glass ball at the top of the ring. In the designing of this ring along withsoda cans have also been used along with Nespressco capsules. The ring itself is made of sliver. The insect is kept inside a small glass ball with a base of sliver.
Summary
These jewelries have become an alternative to reduce the Nespresso capsules waste and have given a new beauty product that simply gives us a beautiful look. The artists have done an amazing job in utilizing these capsules as a source of beauty.