An arid area in north Kenya is soon going to feature Africa's largest wind farm. The project is to be set up near Lake Turkana, the world's largest permanent desert lake. Approximately 365 wind turbines are to be set up on sight. Officials would like to exploit the potential of winds that blow at an average speed of 11 meters per second, that too regularly and predictably.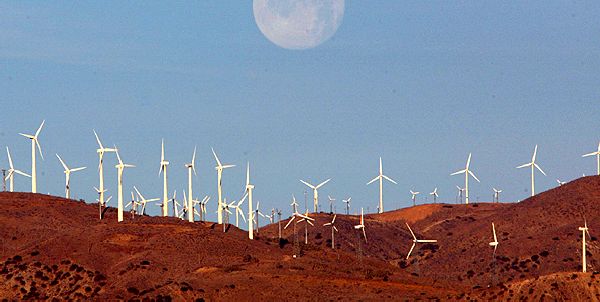 It has taken seven long years to conduct all related studies and for arranging all necessary funding, which amounts to a whooping $775 million. But, before the project can take off in June, many other preparations need to be made.
The first step is to build 204 kilometers of road that will carry all the trucks that will carry all the required materials to the site. It is estimated that these trucks will make approximately 12,000 trips, which cannot be made as presently the remote area is not well connected to the rest of Kenya.
The next big step is to install a 428 kilometers of transmission lines for linking the farm with the national grid. This will cost an extra $187.5678 million. The Spanish and Kenyan government will be financing loans for this project.
The project is expected to start generating electricity from the middle of 2014, starting with a production of 50MW and then reach its full capacity of producing 300MW by 2015. The project will give a great boost to the local economy as well. It will generate jobs, develop infrastructure and hence benefit the region in more than one way.
Via: Nation