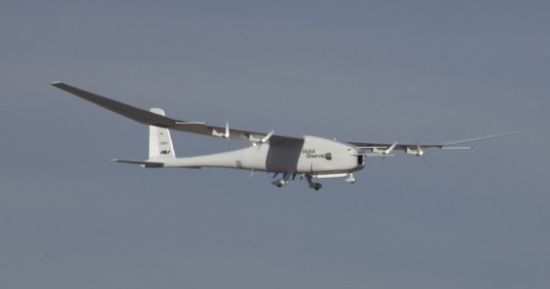 Eco Factor: Eco-friendly UAV powered by a hydrogen-fueled internal combustion engine.
AeroVironment has announced that the company's Global Observer UAV has successfully completed its maiden flight. The unmanned aerial vehicle is powered by an eco-friendly hydrogen-fueled internal combustion engine. The UAV has a wingspan of 175 feet and can stay aloft for up to a week at a time.
The maiden flight was conducted at lower altitudes above Edwards Air Force Base in California and lasted four hours. The company does state that the UAV can fly at 65,000 feet, which makes it an observation platform and communications link over a very wide area about 600 miles in diameter. The developers believe that continuous coverage over any part of the earth's surface can be provided by combining a pair of Global Observers.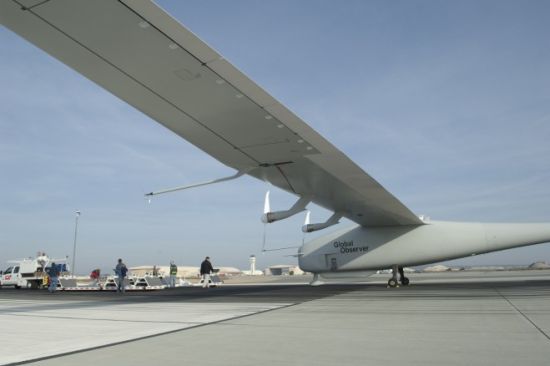 The UAV is powered by a hydrogen-fueled propulsion system that drives a generator to power four propellers as well as batteries and operational payloads. The UAV has been designed for military purposes, but since it is able to provide a continuous coverage over a wide area, it can also operate as a satellite that is positioned at a lower altitude and at a fraction of the cost.
Via: Autopia