California's AC Transit has initiated a new hydrogen production and dispensing station to fuel its new fleet of zero emission fuel cell buses at its Emeryville division. In the station, the hydrogen required for fueling is largely produced from solar powered electrolysis technology. This eco friendly move is expected to increase AC Transit's fame and reduce its carbon footprint in coming years. The public transportation firm serves around 7 million people in the San Francisco Bay Area.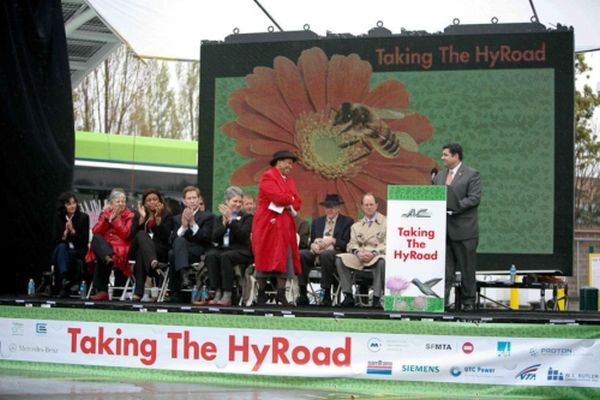 In the inauguration function, AC Transit's GM David Armijo said that AC Transit has been working with the most comprehensive and zero emission transit program for several years. The program has realized several zero emission buses in real world transit services. It will largely help people enjoy a clean, calm and emission free transportation in the area.
Mary Nicolas, the chair of the California Air Resources Board and Congresswoman Barbara Lee were also present at the inauguration event. Healthy partnerships between the federal and state governments and the AC Transit has brought this zero emission fuel station into reality.
The new energy station was built by W.L Butler Construction, while Linde North America, Jacobs, and EPC engineered the project, which makes use of hydrogen formed from the solar powered electrolyzer by Proton OnSite. Cupertino Electric installed a 510kw DC solar photovoltaic system for reaping hydrogen for the project. Many advanced technologies in compression and dispensing have also been deployed to realize the Emeryville hydrogen dispenser.
Fund from the California Air Resources Board has helped build a hydrogen dispenser that public can access. People can fuel their fuel cell cars on the highway in both Southern and Northern California.
Via: PRNewsWire