With the yachting world becoming ever more sustainable and conscious of their impact on the environment, yacht owners are increasingly looking at ways to ensure their vessels are as green as possible.
One area which has seen growth is the demand for eco-conscious toys for yachts. Tenders are one of the most frequently used superyacht toys, used to ferry owners and charter guests into shallow marinas or onto small docks, or for enjoying fun on the water.
During the superyacht construction process, yacht owners are now demanding the vessel be as green as possible, including its toys and tender.
Tapping into this demand, forward-thinking boat builders are creating tenders that boast cutting-edge design coupled with state-of-the-art green propulsion technology, offering a clean and quiet alternative to traditional combustion engines.
Designed for the world's most discerning eco-conscious yacht owners here are four of the best superyacht tenders.
Four of the best green toys for yachts
1. Iguana Yachts Coupe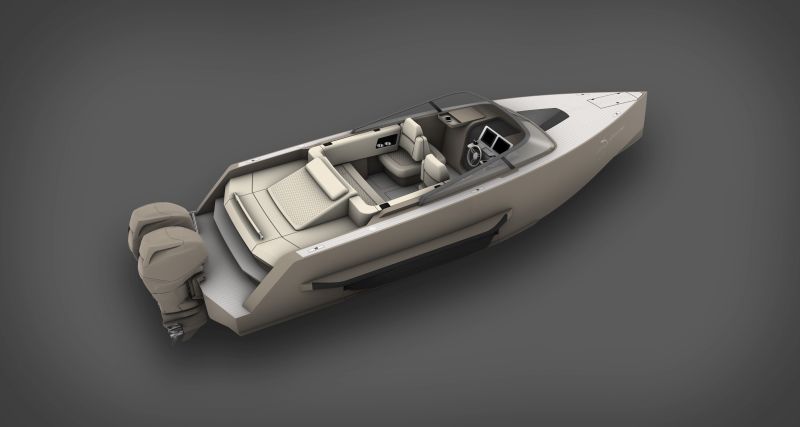 Iguana Yachts' range of innovative boats are a stylish toy for yachts. Each model boasts sleek lines and impeccable design, coupled with the option of sustainable electric and hydraulic propulsion. An innovative feature of these amphibious superyacht toys are their two caterpillar tracks, which enables the boats to land directly on the beach. With the ability to conquer almost any terrain, not only does this give guests the ultimate privacy, but allows them to get ashore in complete safety, protected from swells that can often impact docks and beaches. The Iguana Coupe is a stylish Iguana yacht purposefully designed for beautiful journeys at sea. With a speed of up to 53 mph, and packed with a host of high-tech features, she is the ideal toy for yachts.
2. Zin Boats Z2R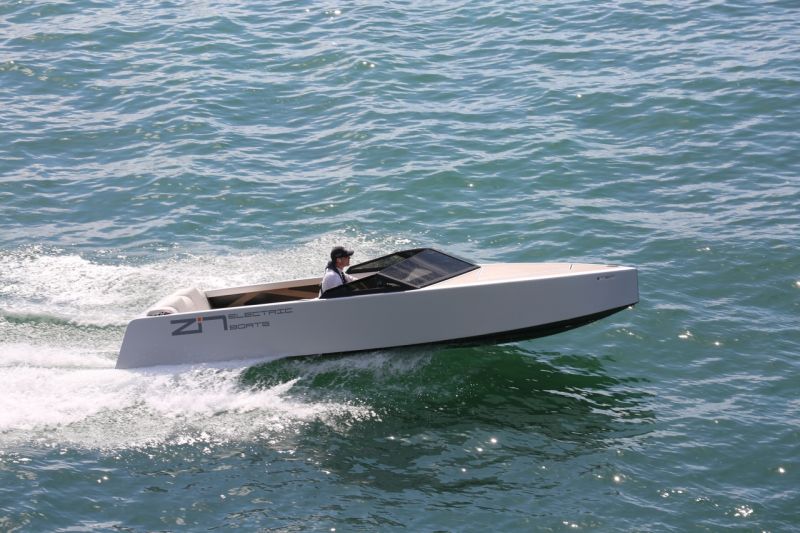 The electric boatbuilder Zin Boats offers a range of superyacht toys, including the sleek and elegant Z2R, which was voted one of the best electric tenders by yacht guide Boat International. With a carbon fibre hull, and beautiful Okoume plywood, this powerful boat is ideal for those seeking a fun superyacht toy. Each Zin Boat is handbuilt to exacting standards, utilising the highest quality materials and craftsmanship, and the Z2R is no exception. This toy for yachts includes a powerful BMWi3 battery and Torqeedo motor technology, while its 100-mile range and fast recharge makes it ideal for a day on the water. The Z2R has a top speed of up to 35 mph and can comfortably seat up to five people, while its high torque drive and state-of-the-art construction makes beaching the boat effortless.
3. Candela Seven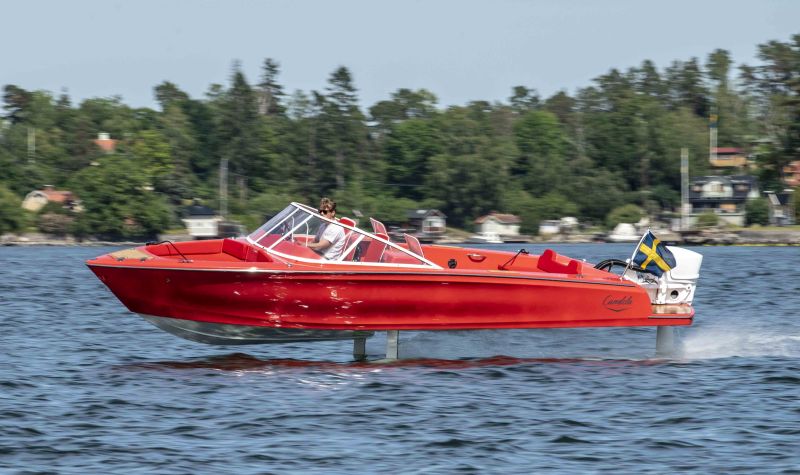 The Candela Seven electric tender is the world's first hydrofoiling electric boat, offering incredible performance and speed. With a top speed of 30 knots and the ability to travel 50 nautical miles on a single charge, this toy for yachts is designed to offer a seamless tender experience. The hull, deck, and deck parts are constructed from carbon fibre, making it incredibly lightweight, while guests can enjoy a comfortable ride, courtesy of its hydrofoils that enables it to glide smoothly over waves that other boats might slam into. Finally, it is the perfect tender for water sports such as water skiing, courtesy of the fact it leaves no wake.
4. Quadrofoil Q2S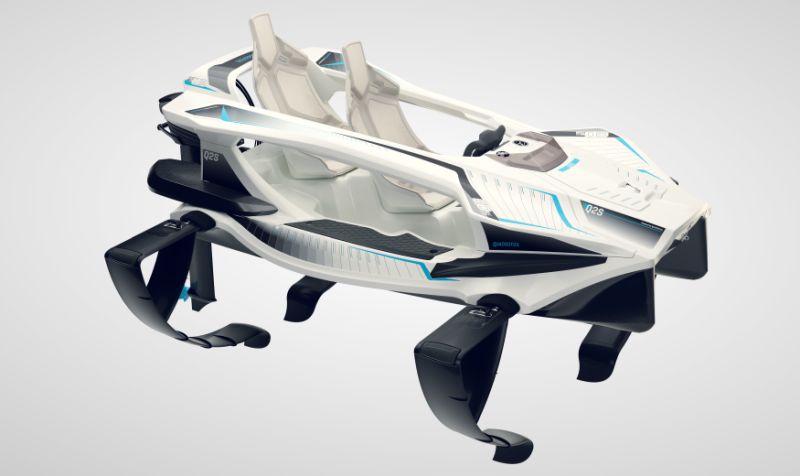 Quadrofoil's electrically powered hydrofoiling Q2S superyacht toy wouldn't look out of place in a James Bond movie. This futuristic-looking toy for yachts is marketed as one of the most energy-efficient watercraft, whilst also delivering exceptional performance. The Q2S boasts speeds of up to 40 kms and the ability to travel up to 80 kms before having to recharge. Additionally, this compact tender glides above the waves, thanks to its four submerged foils, offering an incredibly smooth ride. The Q2S's compact size of just 3-metres in length ensures it can easily fit into yacht garages, making it the ideal toy for yachts.
Article Submitted By Community Writer