There is no doubt that Dad is a cool guy. But what's not so cool is that he may be one of the most difficult people to shop for when his birthday rolls around. Sure, he may have told you many times over that the tie or gift card was perfect, but deep down inside he may have liked something else. Ties and gift cards can be great gifts—they just aren't the coolest gifts you can find for the coolest guy in the family. Worry no more! We've put together the best list of the nine most affordable birthday gifts for an eco-conscious Dad. Each costs little more than $30. Let's look at what is on this list.
1. Portable Bluetooth Speaker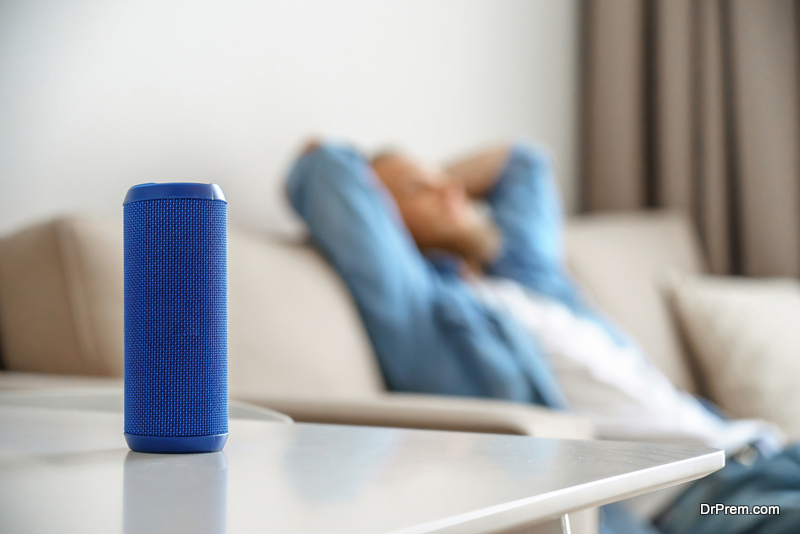 The cool thing about a Bluetooth speaker is that Dad can take his music (even if it's music you don't particularly enjoy) anywhere he wants it to be. This specific Bluetooth speaker enables Dad to take his tunes into the shower–it's waterproof and comes equipped with a detachable suction cup and a metal hook, so he can put it anywhere he wants in the bathroom. He can even clip it to the back of his bicycle or backpack. Dad will love this great gift idea.
2. Digital Grilling Thermometer
If your Dad is the master of the grill, the guy who controls the Q, then this Digital Grilling Thermometer can be his cooking secret weapon. The handy gadget has a large LCD screen, so Dad won't have trouble reading it as he grills the meat to perfection – every time. Want to push up your Dad's street cred? Nothing will elevate him to grill master status quicker than a thermometer that looks this cool and works like a barbecue tool should when needed.
3. Mini Sandwich Maker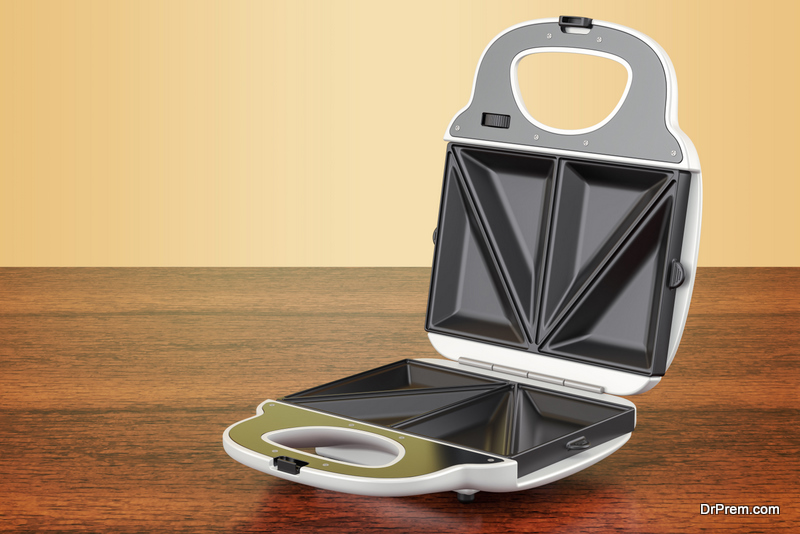 Dads are fond of food and nothing gets him closer to a meal he can eat with his hands than this Mini Sandwich Maker. It's a handy appliance that creates pocket sandwiches. All he has to do is lay out the bread and fill the slices with all his favorite sandwich fixings and then clamp it shut and let the sandwich maker do its magic through the process of toasting. The result is hand-sized pocket sandwiches that can be for breakfast, lunch, or dinner. A yummy gift idea.
4. Electronic Sport Fishing Game
If Dad is one of those types who loves to fish but can't always get to the lake or river, you can help him get his reeling fix with this Electronic Sport Fishing Game. It feels like the real thing but is a reel with a computer screen showing you the fish you may catch and the ones that could get away. He'll experience fighting to land the big ones and all kinds of tricks that will make him look forward to getting out on the dock or in the boat quicker. He'll even be able to practice his casting.
5. Topeka Tea Infuser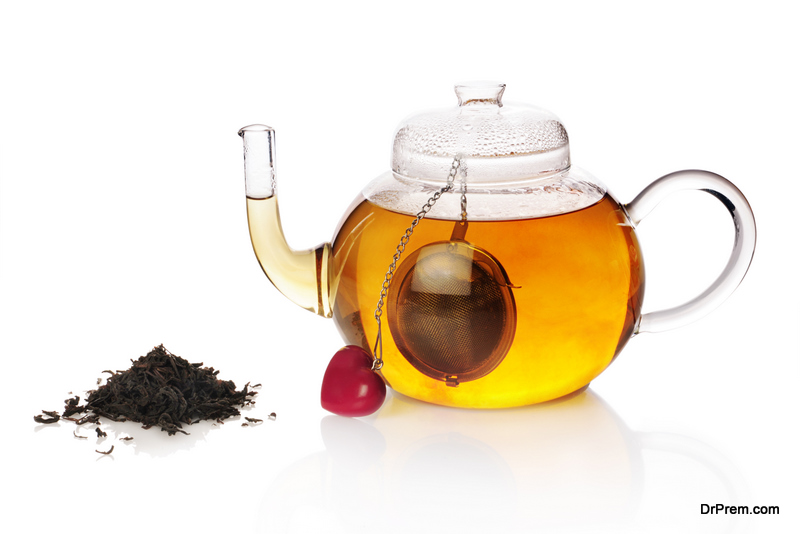 Tea is good for you and if your Dad is already a fan of tea, then you won't go wrong with this birthday gift idea. It's a travel-friendly tumbler and infuser that will make much more than tea. Dad can use it to make fruit-infused water, herbal drinks, and even cold brew coffee. The stainless-steel filter is removable and its sleeve will keep Dad's hands from burning. There's also a flat lid to prevent leaking. Will he love this birthday gift? You bet he will.
6. PowerCube
If Dad is a bit on the techy side, he'll appreciate the PowerCube. It's a powerful adapter that allows for a total of five devices to be plugged in without worry of an overload. That's partly because it contains a surge protector. It comes with a 4.9-foot extension cord and to give it an added boost, you can add more PowerCubes to it. It will help Dad to clean up the mess of cords tangled behind the entertainment center and still give him places to plug in other gadgets.
7. Sun Beam Heating Pad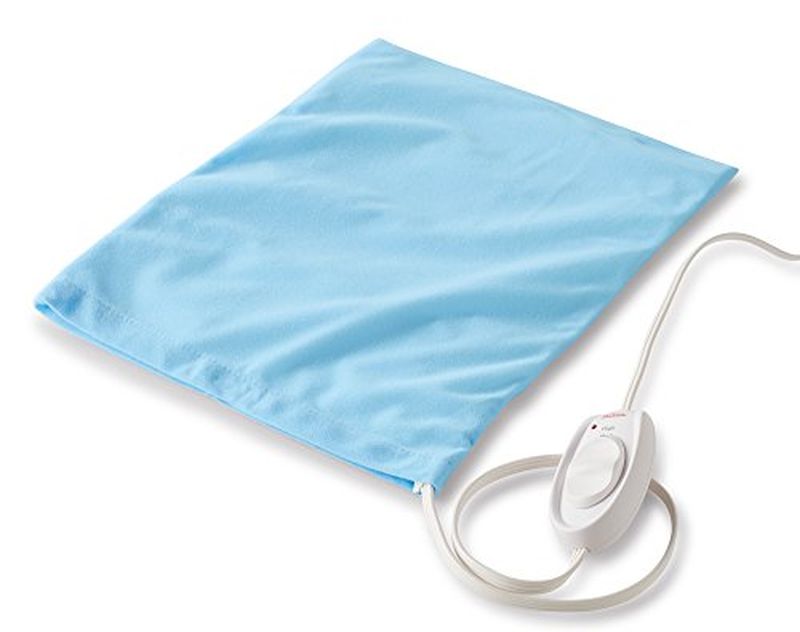 There are times when Dad just needs to lay down for a while to work out some of the kinks. You can help him with that by giving him this Sun Beam Heating Pad for his birthday. It has a 9-foot power cord and three different temperature settings. The sliding control allows Dad to customize the setting without having to move a muscle. The pad itself will cover just about any part of his body in need of a bit of heated TLC. Plus, the removable cover can be washed in the washing machine.
8. That! Butter Knife
Who hasn't been ticked off with waiting for butter to get soft enough to spread? Well, Dad is in for a treat with this Butter knife which has a heated serrated edge that warms butter while it is spreading it. The cool thing is that there is no electricity or batteries required. You can tell Dad that all it takes is a little bit of magic and see if he bites. One thing is for sure, he'll be looking forward to chewing anything that has soft butter on it thanks to this nifty heated butter knife.
9. A Nice Pair of Dress Socks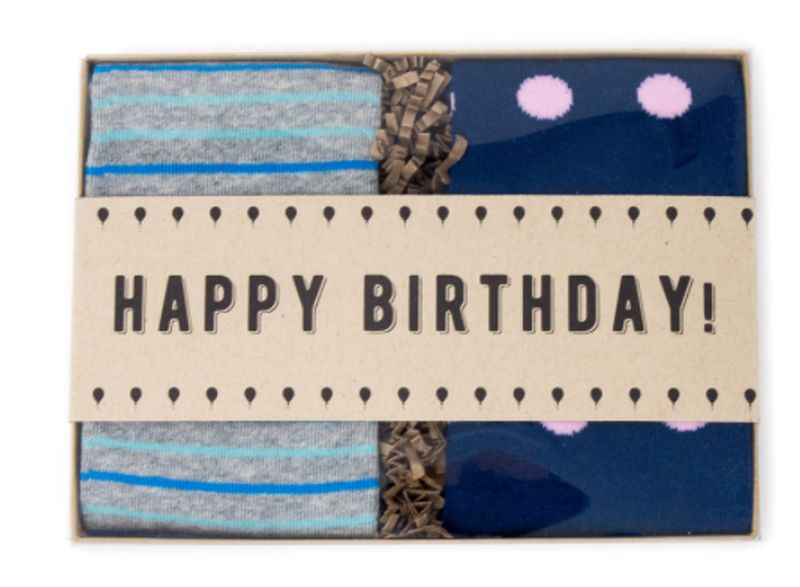 What? You don't think Dad likes socks? Well, you're in for a surprise because socks are one thing Dad needs more of than anything else. And you don't have to worry about boring color choices, because socks are now available in various bright colors and fun or arty patterns. Make Dad stand out with a sharp pair of socks. Dads always need socks, it's a fact. No Cold Feet's guide has some useful advice on giving birthday socks as a gift.
Conclusion
As it turns out, Dad is not the hardest guy to shop for when his birthday nears. There are plenty of gift ideas out there that won't break the bank and show him how much you love him. The list above is far from complete but will give you some great ideas to consider. After all, you can't keep giving him ties and gift cards. You have to find him something else that will be fun, unique, and practical. This list covers all of those bases for you.
Article Submitted By Community Writer