There's no way of knowing what our homes will look like in twenty years' times. What is clear is that all of our properties are likely to be more environmentally friendly – whether that's by choice or as a result of revised building regulations.
As we head towards what many hope will be a greener and more conscientious future, the trend for eco homes is gaining considerable speed. More people than ever before are investing in the infrastructure and small changes that will lessen the impact that their properties have on our world.
If you're interested in making your home a brighter and more energy-efficient place, keep reading to find out how you can do just that.
1.      Improve Your Insulation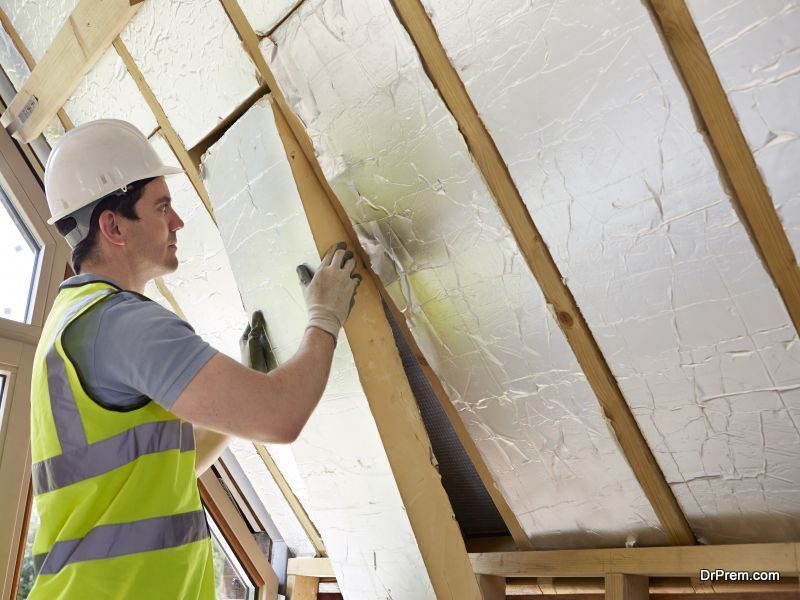 No matter how effective the energy sources you use are, it'll all go to waste if heat simply flows out of your property. For this reason, it's vital to invest in high-quality insulation that prevents heat loss and keeps your home roasty, toasty, and comfortable.
There's a whole range of materials that can do the job, from expanding foam to sheep's wool. Studies even show that homes with proper insulation save in excess of £150 each year in energy bills, meaning that your initial investment could quite literally pay dividends in the years to come.
2.      Invest in Solar Panels
Solar panels have been around for a while now, and there are plenty of properties that already them. These technological wonders do much more than decorate roofs, and should be given serious consideration by anyone who wants to reduce their impact on the environment.
These systems work by converting sunlight into electricity. What many people don't know is that direct sunlight isn't required for them to work – as solar photovoltaic (PV) systems keep generating electricity even on cloudy days.
In some places, you won't even need planning permission to install a solar panel system on your property, and you could end up saving thousands in the long run.
3.      Get a Green Heating Solution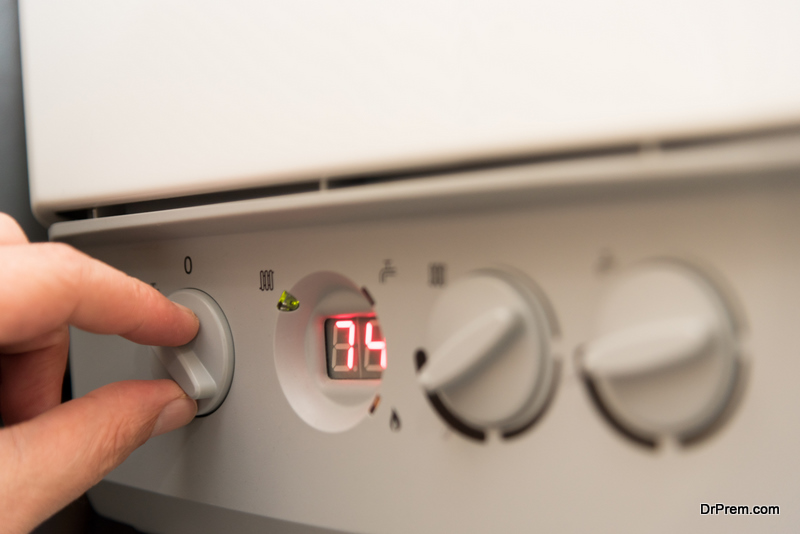 There's plenty of information out there about how to improve your home's heat retention, but less about how you can heat it in a sustainable way. Thankfully, there are plenty of options available when it comes to renewable heating systems.
From solar thermal and air-source heat pumps through to wood-fuelled systems and biomass boilers, there's lots that can be done to stave your home's heating off of mains gas and electricity.
The costs can be significant, and you may even need to remodel to accommodate the new heating system (especially if you opt for a ground-source heat pump), but that's a small price to pay for saving the environment!
4.      Choose Better Glazing
Just as heat can escape through uninsulated walls, your old windows could also be jeopardising your home's eco-friendly credentials. By replacing older single-glazed windows with double or even triple-glazing, you can slow the transfer of heat and even reflect warmth back into rooms.
While new glazing is likely to save you money in the long run, it's worth noting that replacing your existing panes won't be a cheap exercise. The important thing is to shop around, and find the most effective solution for your property.
5.      Upgrade Your Heating Controls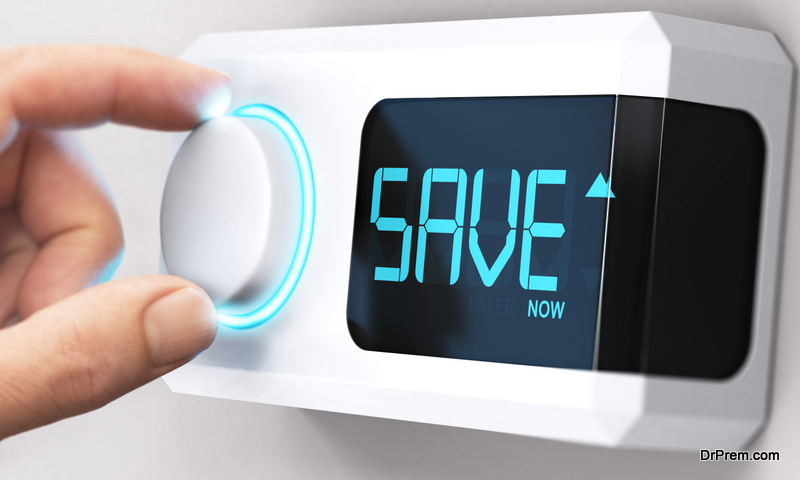 Amidst all this talk of efficient heating, there's a major elephant in the room – that of your thermostats and heating controls.
Whether your thermometer is closely guarded and kept to a restrained temperature regardless of the season, or liberally changed whenever the mercury drops, it could be the weakest link in your energy-efficient chain.
By opting for smart HVAC (heating ventilation air conditioning) controls, you can automate all the work and even control your home temperature from your phone.
It's the modern approach to managing your energy consumption, and it could save your wallet and the environment.
6.      Recycle Rainwater
Fancy saving money on your water bill? By harvesting rainwater, you could do just that.
By investing in the right system, you could collect rainwater, filter our leaves and debris, and keep the rest to supply your toilets and showers.
With the right filters and systems in place, you can even turn rainwater into potable, drinkable water that's completely safe and far more sustainable than anything you can get from the mains.
How to Pay for it All
As with any home improvements, making your property more sustainable can run up significant costs. Thankfully there are lots of ways to fund your new eco-home, and you may even be able to benefit from government subsidies.
If you lack the initial capital to pay for sustainable home improvements, you could also apply for a short-term personal loan. Provided that you pay it off quickly, on time, and in full, you might even build your personal credit score while doing so – making it even more beneficial to go green.
Going Green at Home
As this guide shows, there are plenty of ways to improve your home in a sustainable way. In many cases, eco-friendly home improvements won't even cost all that much.
In any case, you really can't put a price on saving the planet!
Article Submitted By Community Writer