Children are notorious for regularly changing their tastes, likes and dislikes, and trying to keep up with this can be both wasteful and costly. Luckily, there are a range of ways that making designing a bedroom that will grow with your child and minimize waste a breeze.
Through choosing timeless décor and investing in strong, high quality furniture, you will be well on your way to creating a room that can not only stand the test of time but can last throughout childhood. Here are some top tips for designing a children's room for longevity:
1. Multi-functional Furniture
One of the great ways to save on cost and minimize waste is to invest in multifunctional furniture which can grow and change with your child. For the ultimate in preparing for the future, certain models of Bunk Beds for sale from Room to Grow break down into 2 single beds. These could be perfect for if you choose to either downsize or upsize in the future. Similarly, certain cabin beds do the same. You can break down the beds into a standard single bed should you wish to rearrange the room in future.


2.   Re-decorating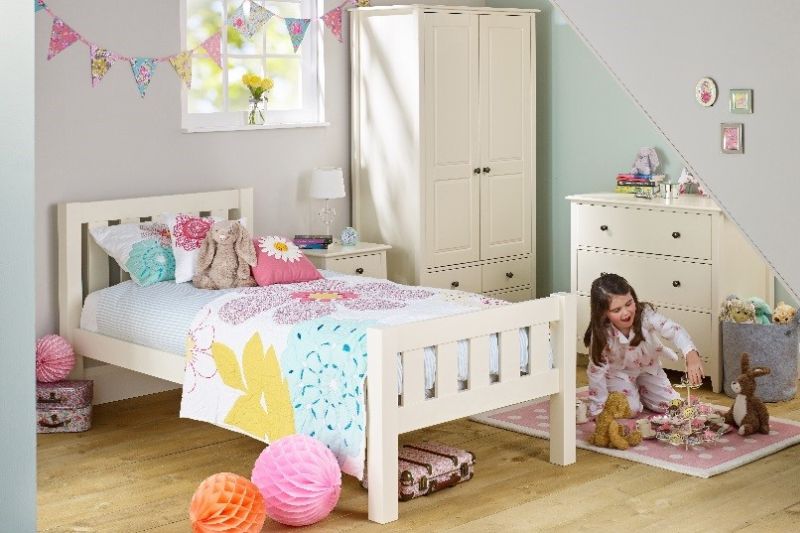 Re-decorating every few years can create unnecessary costs and waste, but there are a couple of ways to give the room a new lease of life without redecorating completely. Simply moving furniture around can completely change the look and feel of a room. You can even go one step further and introduce some small décor changes in the form of artwork or accessories. There's also even an option to reuse items from other rooms throughout the house to really change things up without producing too much waste.
3. Investment
Something to keep in mind right from the start of your furniture buying process is that quality furniture truly does last longer. Investing in good quality furniture from the outset will give you much more life from said items, eliminating the need for new furniture every couple of years.
Though the initial purchase may be a little more costly, it's certainly worth the level of investment long term. If you choose wooden furniture, you have the option to touch up any scratches or imperfection. Moreover, if your child is tired of the colour, consider using eco-friendly paint to transform the furniture. It would bring in the required change without making you invest in anything new, or creating too much waste.
4.   Add personality with Accessories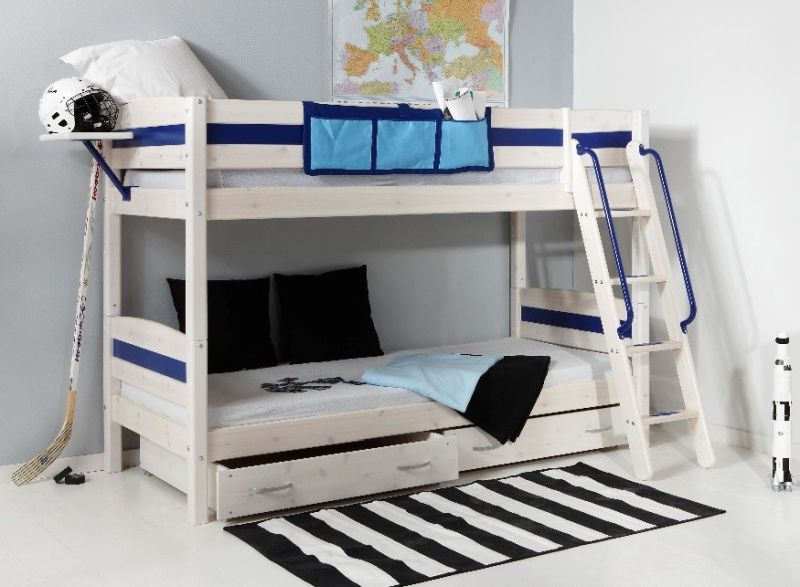 You still want to encourage your children to express their personality throughout their room, after all it is their personal space and they should feel happy and comfortable in it. A great way to add a touch of personality is through smaller accessories such as cushions, blankets and artwork. These can be changed and replaced more often as they are less costly and can often be donated or reused should the child grow tired of them.
5. Keep it Neutral
Keeping larger pieces of furniture and walls neutral colours means they will likely last a lot longer as there's less opportunity for them to go out of style. Stick to colours such as creams, beiges and greys and inject colour in smaller ways. Neutral coloured furniture will also be easier to resell should you need to move on. Once you have exhausted all use of your child's furniture, there is always an option to resell or donate it. This way you are minimizing your own waste and helping someone else minimize theirs too.
There are a variety of ways that you can design a child's room for longevity, and it's important to consider these steps right at the start of your furniture purchasing process. By investing in good quality, multifunctional furniture, and by considering neutral colours, you can be sure to have a room that will last.
Article Submitted By Community Writer