Are you anxious and fearful watching heart-wrenching stories of raging wildfires destroying the beauty of our planet? Do the stories of polar bears, marine life, and majestic animals losing their natural habitats disturb you to the core? Do you want to do your part in ending chemical waste and toxins dumped in water bodies?
It's time to embrace sustainable and eco-friendly clothing for your wardrobe. The fashion industry is undoubtedly the biggest culprit in pollution and the ongoing challenges of climate change. Manufacturers and mass producers are forced to rethink the malpractices of child labor and chemicalized processes as consumers embrace sustainability.
Are you shopping for a relaxing beachside vacation? It's time to pick eco-friendly and vegan beach staples made with eco-conscious processes and organic fabrics. Vegan beach essentials will pamper your body and skin and allow you to splurge without the awful guilt of harming the planet. You see, sustainability is a lifestyle that packs up transformative benefits for consumers and Mother Earth.
Keep reading to explore some compelling reasons to invest in eco-friendly attire for your beachside adventure.
1. Pamper Yourself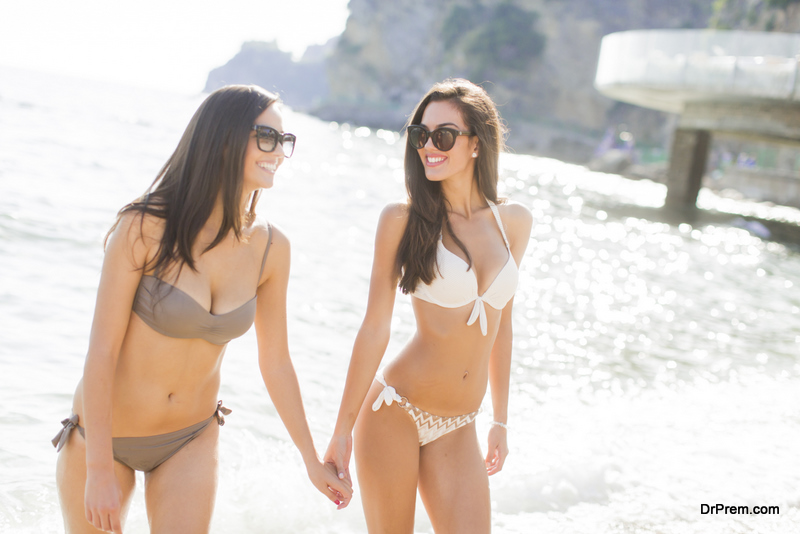 Eco-friendly and vegan clothing and accessories are devoid of harmful chemicals, toxins, and synthetic components. They do not feature any unnatural element or chemical-infused dyes that can harm our skin and bodily health. The toxins in our clothes, shoes, and accessories do much more harm than we realize.
For instance, unsustainable cotton production and leather manufacturing involve the use of harmful and damaging chemicals. These chemicals latch onto your skin, giving rise to redness, itching, allergies, and severe conditions. This summer, we urge you to invest in vegan beach shoes crafted with pre-washed eco-conscious canvas. You can pair them with an eco-friendly swimsuit and seal the look with an organic cotton kimono.
The canvas shoes will offer superior breathability so that you can feel the ocean sand and salty breeze tickling your toes. Immersing in organic fabrics, artisanal techniques, indigenous-made products, and eco-conscious crafting allows us to pamper ourselves with finesse. Contrary to what most believe, organically-farmed cotton and handcrafted canvas shoes are the real symbols of luxury.
After the Industrial Revolution, the luxury of flaunting a handcrafted accessory or a dress with organically farmed fabrics became a novelty. It's time to stop contributing to the scourge of mass production and invest in vegan brands that pamper our bodies.
2. Easy & Simple Maintenance
Are you tired of giving hot and cold water baths to that expensive designer sweater you bought off a holiday sale? Or perhaps, you're done ruining your dressy blouses with synthetic fabrics in the laundry machine?
Maintaining a style-savvy and endless wardrobe is much more demanding than building one. Mass production encouraged manufacturers to cut corners to reduce expenses and multiply their profits. And therefore, they started using poor-quality fabrics to dupe their customers with flattering designs and exuberant rates.
If you're wondering why your clothes seem to fall apart despite care and attention, here's the answer: synthetic fabrics and unsustainably manufactured clothes aren't made to last. It doesn't matter how much you wear them or how well you look after them. They have a short lifespan, and before you know it, the seams will start falling apart into tears.
In contrast, shopping from a sustainable brand that uses virgin polyester or organic cotton allows durability. Each investment is a piece of beachwear that you will cherish for years to come. Whether you invest in a swimsuit, a sarong, or a maxi dress, the colors and fibers will stay vibrant and sturdy.
3. Splurge to your Heart's Content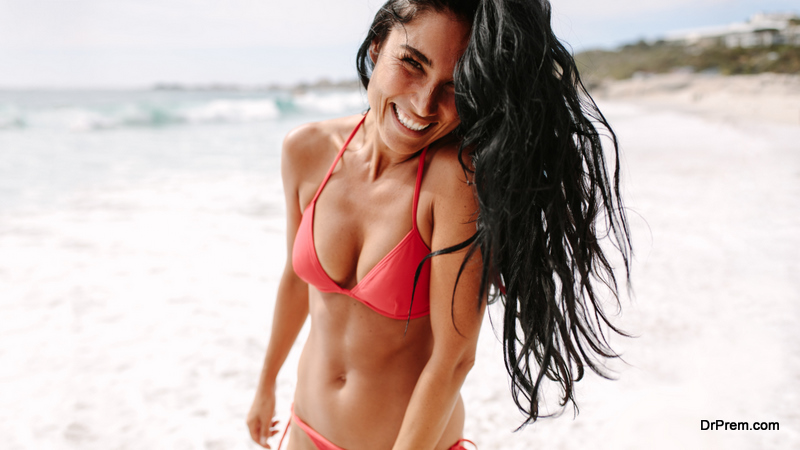 Do you constantly struggle to buy more while shopping for expensive beachwear and luxury swimwear apparel? It's hard to spend hundreds of dollars on swimwear, especially when you're planning a vacation. Here's an undeniable perk of spending on eco-friendly beach attire: you can splurge without feeling an ounce of guilt.
Interestingly, vegan clothing and eco-friendly brands are more affordable than most popular retailers and luxury brands. Aside from the comparatively reasonable price tags, each item you buy is a long-term investment. For instance, a synthetic polyester swimsuit and rubber beach sandals will likely fall apart in two months. In contrast, canvas shoes and virgin polyester are organic materials that will serve your curves for a lifetime.
Besides, you can always splurge at newly launched vegan labels that capture customers with penetrative pricing. Secondhand shopping and thrift stores are also notable outlets to indulge in affordable, eco-friendly clothing.
4. Stand Out at the Beach
Do you want to wear the same striped swimsuit that every other girl is flaunting at the beach? There's indeed nothing more annoying than buying an expensive bikini or a costly sarong, only to see everyone wearing it. What's the entire point of spending so much if you can't stand out in your individuality and uniqueness?
Vegan and eco-friendly labels do not mass produce their articles and collections. Most brands cater to tailormade preferences and often allow extensive customizations in colors and patterns. Shopping limited edition collections will enable you to scoop up exclusive beachwear attire.
You see, sustainable brands do not produce their products on the assembly line in large factories. In contrast, mass-producing brands and retailers supply the same designs and articles to customers worldwide. You don't want to put on a curve-hugging bikini and venture out on a foreign beach to witness disappointment.
Instead, shop exclusive articles so you can stand out and channel your inner goddess with the confidence of exclusivity.
5. Taking Care of our Planet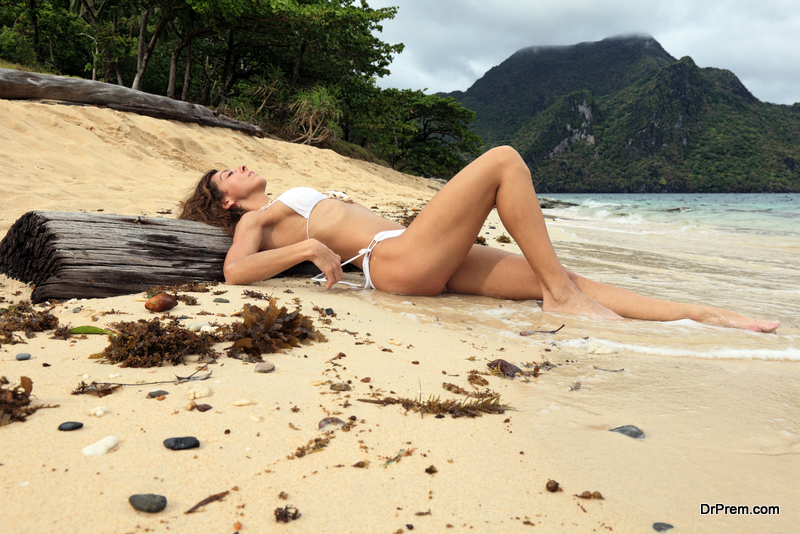 Shopping vegan, eco-friendly, and sustainable brands allow us to do our part in upholding ethical and sustainable practices. By choosing brands that are conscious of Mother Earth, we discourage manufacturers responsible for polluting our planet. We also lend our support to campaigns fighting to eradicate unethical child labor and unfair workplace rules.
Choosing indigenous-run brands and crafts is an investment in someone's future and the betterment of underprivileged communities. Likewise, refusing to invest in the mass-production fashion industry strengthens the fight against inhumane working conditions.
Conclusion
Buying your beachwear attire from an eco-conscious and vegan brand is an opportunity to set a powerful precedent. It's your contribution to the fight against climate change, water pollution, and toxic manufacturing practices. As your body rejoices in the comforts of organic fabrics, your money will lead the fight against environmental pollution.
Ultimately, leaving a healthier, greener, safer, and ethical planet to our children is the greatest gift of all. We must do our part and enjoy splurging on gorgeous and sustainable beachwear trends.
Article Submitted By Community Writer