Over the last few decades, pollution has had a significant negative impact on the world in which we live. Its impact is comparable to diseases like HIV and malaria that have been killing people for years.
In as few as 20 years, we could potentially cause permanent damage to Earth, threatening the wellness of our youth. More horrific natural disasters will occur than ever before, changing human life dramatically for the worst.
You might think it will take more than just you to affect change. That's where you are wrong.  Even the smallest change in your lifestyle can make a difference to the world.
There are so many ways to help the environment, like disposing of trash properly and recycling. There are, however, different products that make these feats easier. Check out these five products that are environmentally friendly and extremely useful!
Reusable Sandwich Bags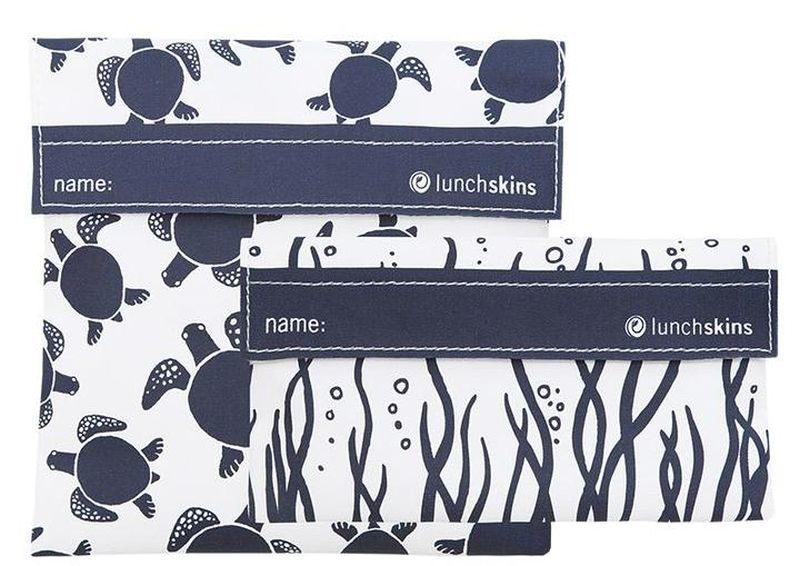 Who doesn't love a good sandwich? We often keep them fresh in things like aluminum foil, plastic wrap, or zipped plastic baggies. You might not realize it, but these items are causing massive pollution and hurting Earth's wildlife and climate.
Rather than these harmful products, using reusable sandwich wraps can make a difference. LunchSkins makes sandwich and snack bags that are dishwasher safe while helping to reduce waste from 500 plastic bags in their lifetime.
These eco-friendly snack pouches also follow FDA food safety standards. They are free of BPA, phthalates, and lead, all of which are harmful to human consumption.
On top of the environmental impact they have, they also come in fun styles and patterns! The sea turtle print is super cute, and the bear pattern is fun for nature lovers.
This product is practical for those who eat on the go, young children, or even those just looking for a fun storage solution. Keep your food fresh and the Earth clean with this one item.
Eco-Friendly Custom Print Cotton T-Shirts
Much of the clothing we wear is created from many different natural materials, but the production of many articles of apparel involves chemicals that harm the environment. Companies are trying to be more conscious of the material they use, and ScreenPrintThis has succeeded, with eco-friendly cotton!
Cotton is sustainable, biodegradable, and renewable, so it is a great material for mass production of products. Other fabrics use petroleum-based chemical fibers.  Petroleum is a nonrenewable resource and not environmentally friendly.
Using cotton reduces the amount of pesticides needed because new technology has made the crop insect-repellant and helps the plants conserve water.  We can create more cotton with fewer resources that harm the environment!
We all wear shirts, so why not wear one that is eco-friendly and custom designed? The options are limitless. Design matched shirts for the family, or cute couple designs for you and your significant other.
For less than $20, you can have a shirt that is unique and fun, while helping to keep the environment clean!
Maine Roast Protein Coffee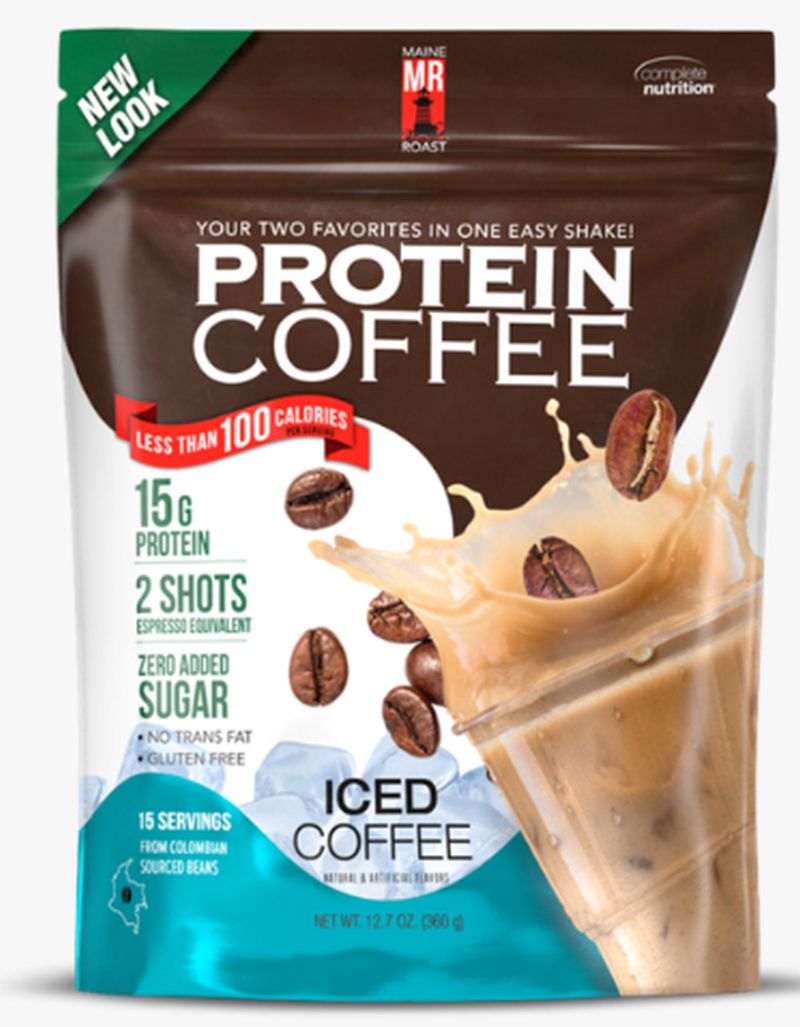 If you enjoy both coffee and a protein shake in the morning, you know the struggle of drinking two beverages at once before getting on with your day. Maine Roast Protein Coffee is here to combine two of your favorite drinks into one!
By combining two products in one drink, you are reducing waste from instant coffee pods, coffee cans, and plastic protein powder containers. Instead, you dispose of only one pouch after using it for multiple days of drinks!
This powder contains high-quality whey protein for quick protein delivery that enhances energy and lessens appetite. It is also made with real Colombian coffee beans and contains less than 100 calories per serving!
There is no added sugar, no trans fat, and it is gluten free. Get the protein and energy boost you need while helping to reduce environmental waste. It can't get better!
Reusable Dinnerware and Cutlery
Hosting social gatherings is a lot of work.  To reduce cleanup, we often resort to plastic utensils, paper cups, and plates. These products are harmful to the environment, but there are alternatives!
Leafware creates sustainable disposable dinnerware. They create their dinnerware products using natural resources . After you are done using them, dispose of them in a compost collector or any other method of disposal!
The products are created from naturally fallen leaves that are pressed into the plates, bowls, forks and spoons. They are washed and sterilized for safe use.
Kool8 Reusable Water Bottle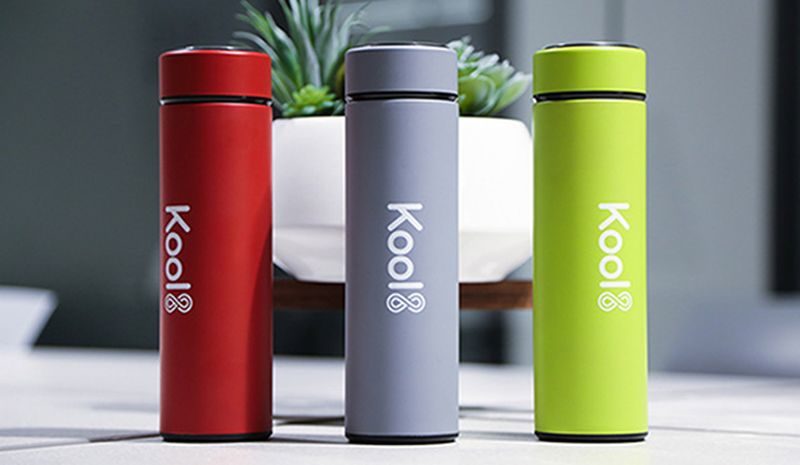 Reusable water bottles are all the rage right now.  The Kool8 bottle is one that trumps all the rest! With so many colors and its practical construction, there's little to no competition.
Its sleek and modern design is super attractive and matches any style. Using this bottle makes you look good while also being great for the environment. It helps reduce waste from single-use plastic bottles that harm our planet. Check out this review to see what people are saying about Kool8.
This bottle is totally insulated, keeping your beverages at the desired temperature for hours. Kool8 is made of durable stainless steel to prevent scratches.
What's more, Kool8 donates 20% of the profits from each bottle purchased to regions that need fresh water. You'll hydrate yourself, keep the environment clean, and help those in need by using this sleek reusable bottle from Kool8.
Each product is unique because the leaves are all naturally different. Variations in color and shape result from the natural resources. Make your event stand out with these eco-friendly serving products!
With so many eco-friendly products on the market, it is easy to help keep the Earth clean. Making even the smallest change can have a huge impact.
Although you might not see a change right away, if you put in the work you will see a result. If everyone does their best to purchase reusable products that reduce harmful waste, the future generations on our earth will be grateful.
We only have one Earth, so let's keep it as clean and green as we can.
Article Submitted By Community Writer