Bad weather can strike almost without warning in the form of tornados, thunderstorms, snow, ice, hail and a host of other undesirable weather events. These storms often punish areas that may not be prepared for such extreme conditions. These tips can help you make sure your yard is ready for the unexpected.
1. Keep Trees Trimmed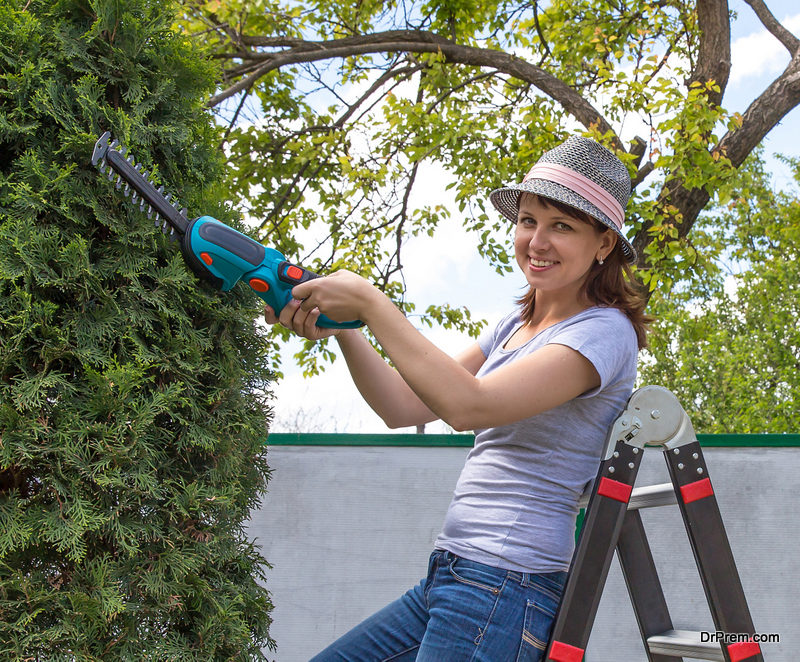 Trees can do a lot of damage to your house, vehicles, and even the neighborhood when bad weather hits. Keeping them trimmed not only help your yard look attractive and well maintained, but it also helps you avoid costly damage. This is the type of project that is generally easier if it is done regularly, so don't put it off. Check for branches that hang over your house, garage, driveway, and any outbuildings you have.
You'll also want to make sure none of the branches extend over or are tangled up with utility lines and be careful when trimming trees around power lines. Call your utility company if you have any concerns; some of them will even help trim branches that overhang their lines.
2. Do a Yard Declutter
If you have large furniture pieces or lawn equipment, you'll want to find a place to keep them stored when they aren't being used. When you have a lot of things that need to be stowed and you aren't sure where to keep them, it might be time to consider adding extra storage space with a SteelMaster USA storage building. Then you can store large items, and also use it to keep toys and garden supplies up and out of the way.
3. Clear Drainage Outlets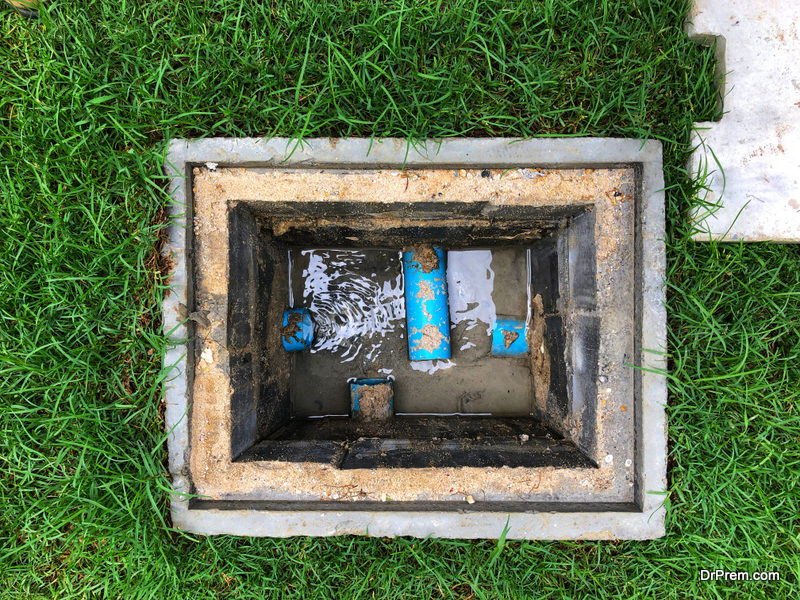 Drainage outlets can take many forms in your yard. You might find stormwater drains and runoff systems or culverts and drainage ditches along roadways. Homes may also have French drain systems to keep water away from their foundations. No matter what form your drainage system takes, it is important to keep it cleared year-round.
Depending on your climate, that can have different meanings. When it is warm enough that grass is growing, make sure that outlets for drains do not get choked off with growth. Use a trimmer to keep them clear if necessary. When leaves fall, keep them cleaned and away from outlets. If your city does curbside leaf pickup, be sure to rake them away from any drainage grates to avoid backups and flooding in case of heavy rain. No matter the season, you'll want to keep trash and other debris from building up in ditches or over drainage grates.
4. Secure Animal Housing
Keep outside animals and their housing in mind when planning for the unexpected. Are all of your animal houses or cages secured to the ground with a safe and covered place for their inhabitants to get out of the rain, snow, or high winds? It doesn't matter if you have a chicken coop, dog kennel, or horse barn. They all need to be safe in the event of weather. If you have animals that are in fenced areas, double-check the fence line for potential hazards like low tree branches.
Keeping up with routine maintenance and ensuring everything is in its place can go a long way in ensuring your yard is ready to handle the unexpected. So, be ready next time Mother Nature throws you a curveball by taking these four simple steps to prepare your yard for safety.
Article Submitted By Community Writer