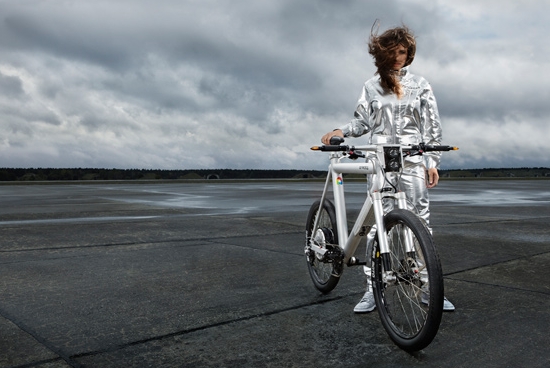 About a decade ago, not many would have expected bicycles to be a rage in time, but with the rate at which fossil fuel sources are depleting today, we're left with no option but to head back to the bicycles. They're clean, don't require any visits to the gas station, are easy to maneuver in traffic congested streets and are far safer than their speedy counterparts. The only thing they lack is some speed that makes them a viable option for a daily commute to the office. Bike manufacturers are trying to make them fast and relaxing with the addition of electric motors, which gives bikes a respectable speed and adds a touch of comfort as well. Here is a list of 20 such electric bikes that can make the streets of the future green, silent and pedestrian friendly:
Volkswagen Bik.e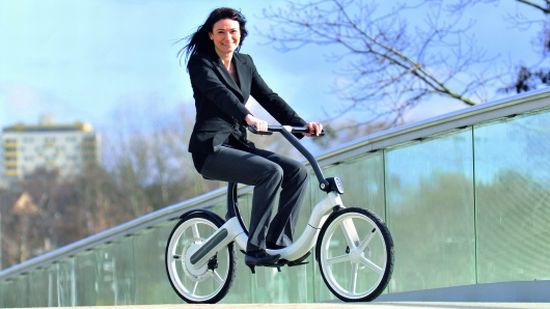 Volkswagen has just recently unveiled its production-ready electric bike dubbed the Bik.e. The Bik.e features an ingenious folding mechanism that folds it to a footprint identical to that of a car spare tire. The company believes that the Bik.e will see production possible before the end of the year. Weighing about 20kg, the electric bike has a range of 20km and a top speed of 20kph. The company states that the bike could easily be much faster, but the top speed has been limited to 20kph, as it enables the machine to be ridden in Germany without a helmet.
WINORA town:exp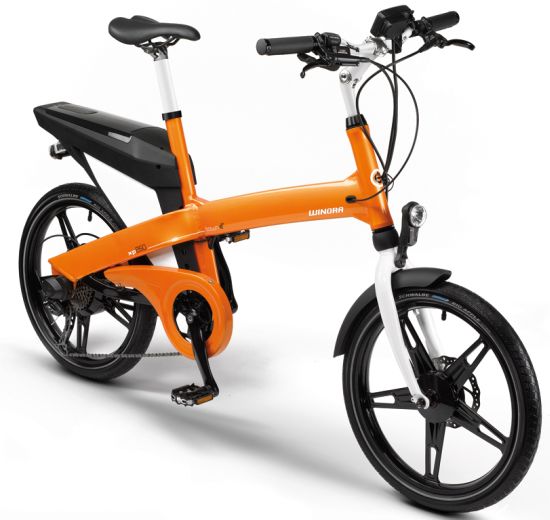 The WINORA town:exp is a 20-inch E-Bike, which is made for the urban environment and according to the requirements of young and trend affine users. The bike combines the agility and compactness of a 20-inch compact bike with the comfortable upright riding position of a 28-inch one. The stiffness of the mono tube frame gives you a safe and controlled ride. The town:exp will be made available in four colors – white/cyan, black/orange, sand/lime and orange/white. The introduction retail price is €1999 and the regular price will be €2199.
LongRanger Electric Bike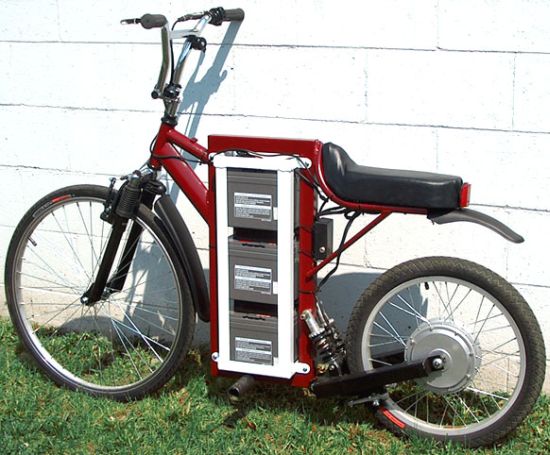 The LongRanger motor-assisted bike runs for as long as 62 miles on a single charge. Adding a solar charger to the system frees you from the hassles of maintenance. And as an added bonus, the bike is stylish and cool.
Innovatronix Tronix Ebike Exceed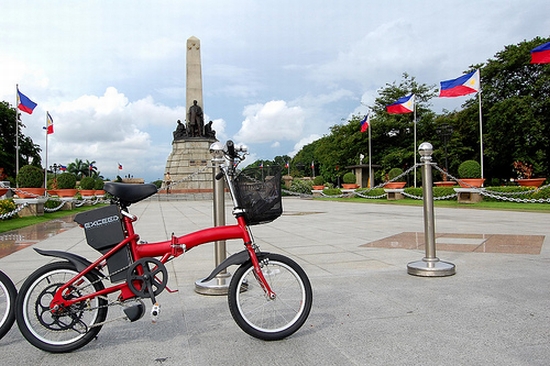 The Tronix Ebike Exceed from Innovatronix is an electric-assist bicycle that comes with 16-inch wheels and can run up to 30kph with a range of about 20km on a single charge. The batteries can be fully charged in about 5 hours, and fuel a 300W 24V motor. The bike also features some safety additions that include a headlight and a taillight.
Lexus HB Concept

Designed by Lexus, this 2WD bicycle features a carbon fiber body and a carbon fiber battery cover. The 2WD system uses a smaller electric motor on the front wheel and carries a pedal assist motor at the crank.
M55 EVO-001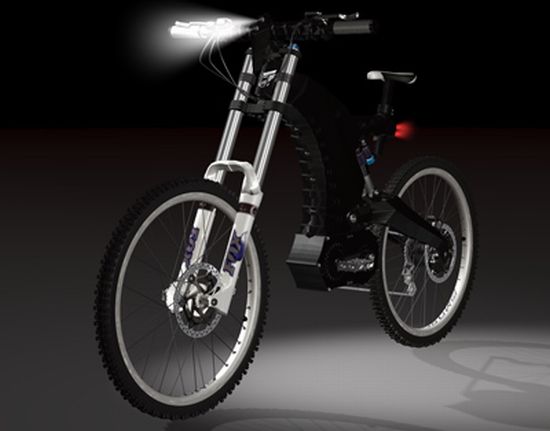 Billed as the "Ferrari of Electric Bikes", the EVO-001 is scheduled to be launched sometime in May this year. The bike will be unveiled in two variants, the street legal one that will get a 250W motor and an off-road version that will include a powerful 1300W motor. Neither of them features a manual accelerator and the motor speed is controlled by the speed at which the user is pedaling. Both the bikes will be powered by 20.7Ah 39.6V battery packs, which propel the sport variant to a top speed of 43mph.
Optibike OB1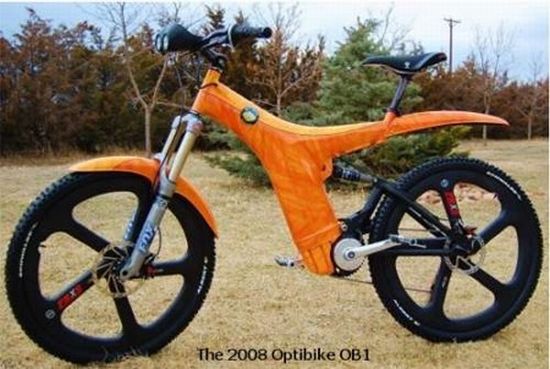 Costing a whopping $13,000, the OB1 features a patented Motorized Bottom Bracket (MBB) which drives through the derailleur gear system to optimize acceleration and range at all pedaling speeds. Add to this carbon fiber handlebars, brakes, derailleur, chain ring and cable ferrules, a customized paint job, GPS satellite navigation, plus a wireless PDA interface that provides real-time feedback on remaining range, battery charge and motor temperatures, and you have yourself one high-performance urban commuter.
Yamaha PAS Brace-L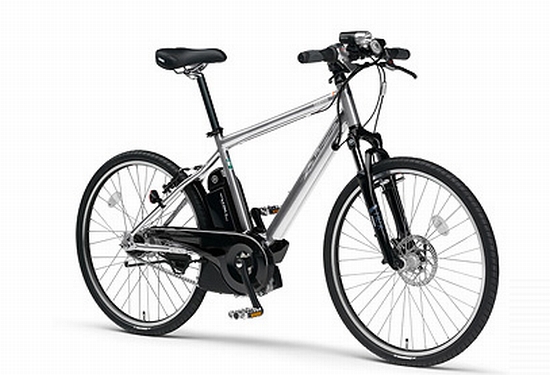 The PAS Brace-L is both sporty in appearance and offers long distance driving. Powered by an 8.1Ah lithium-ion battery, the bike has a range of 118km on a single charge, which is twice as long as the previous model developed by the company. The new bike carries a price tag of $1,500.
Gyro Bicycle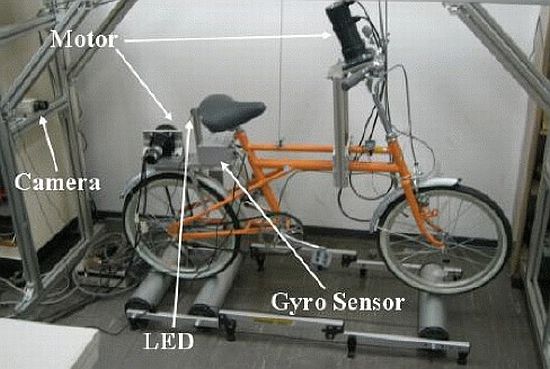 Developed by a team of researchers at Keio University in Yokohama, this smart bicycle is equipped with a gyroscope mechanism that keeps you from falling head-down on the pavement. This self-balancing bike comes with electric motor to save you from the pain of pedaling.
A2B Electric Bicycle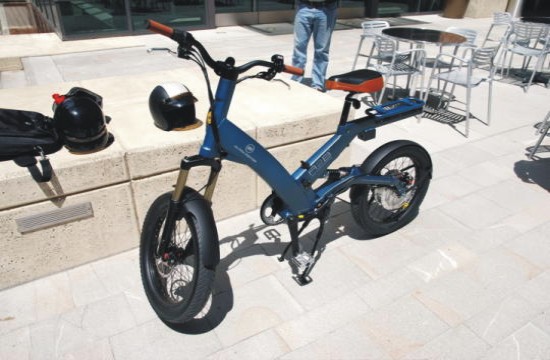 Developed by Ultra Motors, the A2B Electric Bike is priced at $2500 and is powered by a lithium-ion battery. The price is high because it's competing against the high-end bicycles and also motorcycles and cars. This electric baby offers a range of 40 miles on a single charge.
Matra MS1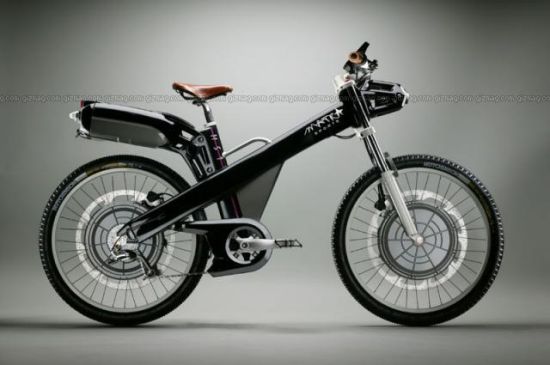 The Matra MS1 is an electric bike that gives you the option of both going green and extending your lifespan not just by keeping you away from pollution but by giving you a workout each day. Priced at $5000, the Matra can work over a 60 mile range and can last a good 6 hours on a single charge. With regenerative disc brakes, full suspension and an LCD screen complete with a magnetic security card to turn it on and off, this bike should work well for urban commutes.
Hirsch's Comoto Electric Bike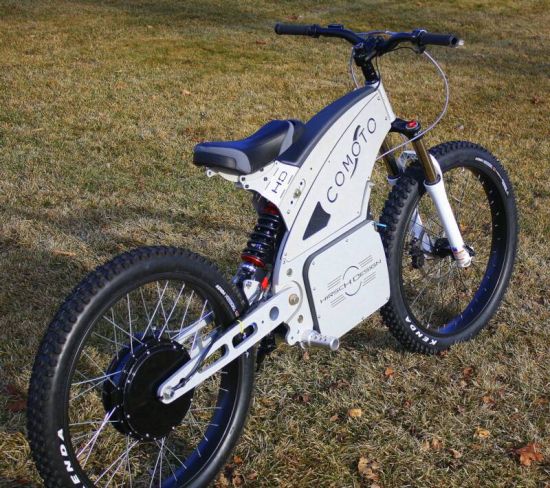 The Comoto is a 118-pound electric machine that is developed using an aircraft-grade T6 aluminum monocoque frame that features twin flat panels, containing the electronics and batteries within. The bike is capable of hitting a top speed of 40mph and offers a range of 30 miles per two-hour charge.
iZip Express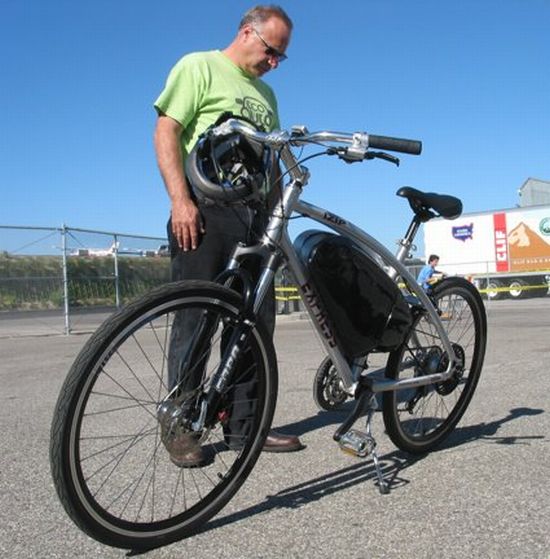 Designed by Currie Technologies, the iZip Express contains an electric motor which intuitively supplies power only when needed. This means that the harder you peddle, the more the motor supplies power and the faster you go. This not only takes away the use of the throttle but also saves a lot of energy that is commonly wasted by most bikes.
Sanyo Eneloop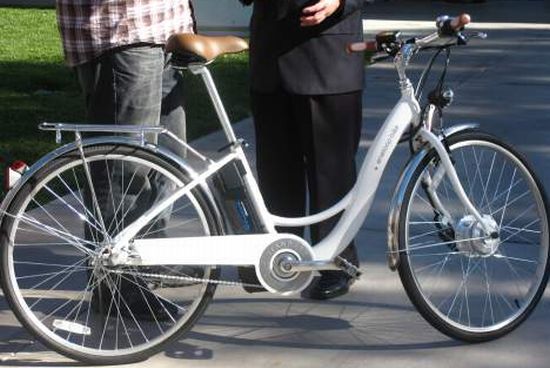 Priced at $2300, the Eneloop hybrid bicycle developed by Sanyo can reach an assisted speed of about 15mph, and its onboard batteries can be charged in about 3 hours.
Zhong Chi E-Bike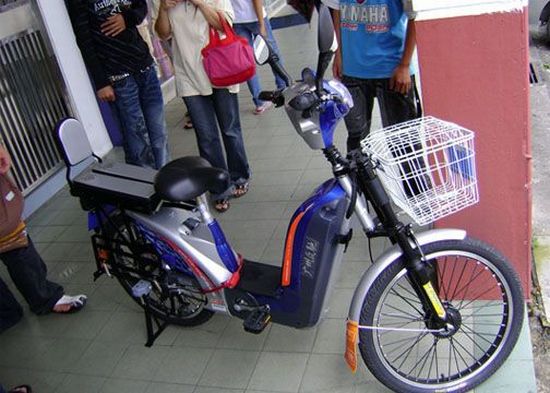 With a charging time of 2-8 hours, the Zhong Chi E-Bike travels for 60km on a single charge. This e-bike with green and environmentally friendly concept is very ideal for sustainable living. The bike looks pretty normal but has space for two passengers.
Panasonic Titanium Flat Road EB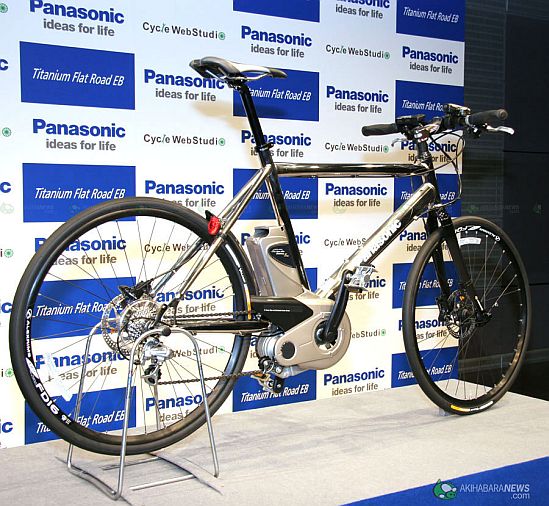 Developed by Panasonic, the Titanium Flat Road EB can ride for 10km on its electric motor. What's even better is that the sleek, sexy, space-saving and eco-friendly ride also features a SLIM – Smart Lithium-Ion Integrated Management System that can tell you how much time you have left before the battery dies, leaving you to pedal on your own.
Gocycle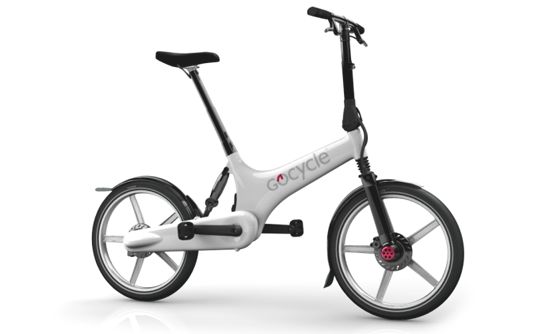 The Gocycle comes with adjustable seat and handlebars, and is based on injection molded magnesium which makes the frame lightweight. A 9Ah NiMH battery is stuffed into the cycle's body, which can do 6 to 20 miles with pedal input and 3.5 hours on battery power. The easy to carry, foldable Gocycle has a 250-watt motor accompanied by a controller that is USB programmable.
Toshiba Rapid-Charging Bike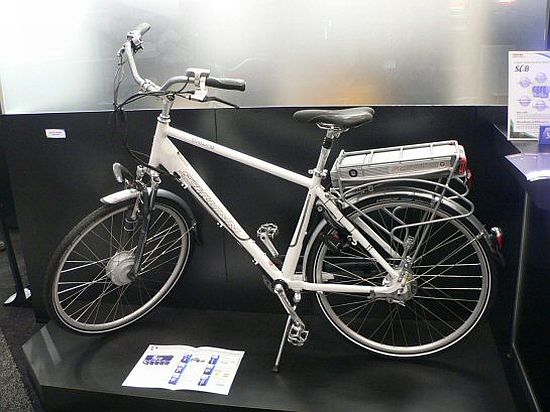 This rapid-charging e-bike is based on Toshiba's quick-charging lithium-ion rechargeable battery SCiB. Not only does SCiB ease the charging time, it also features enhanced safety with the use of lithium titanate for the cathode. The bike runs on a battery module that carries 10 SCiB cells connected in series. Together the 2kg setup measures just 100 X 300 X 45mm and provides 24 volts of electricity, which gives 20-30 miles of range per charge. The company planned to launch the bike in North America and Europe in the early part of 2009 at a price of $3,000.
GRACE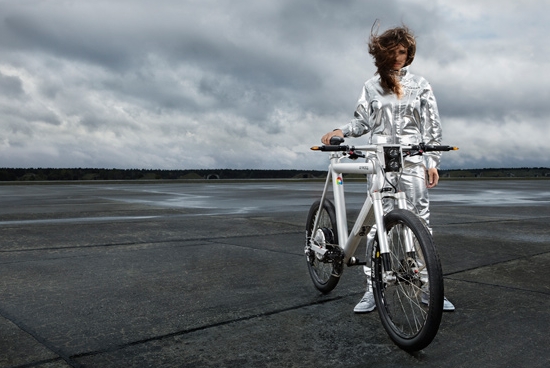 Germany-based GRACE has announced the development of what is being touted to be the first street-legal electric motorbike that has been made from euro-fighter plane parts and Formula One car parts making it the toughest e-bike ever to be made. The bike is handcrafted in Germany and features all controls in the handlebars that include lights, battery management, alarm system and everything you would need. With a 1.3KW electric motor the bike offers a street-legal top speed of 45kph with a maximum speed of 65kph on the racetrack.
Eagle e-bike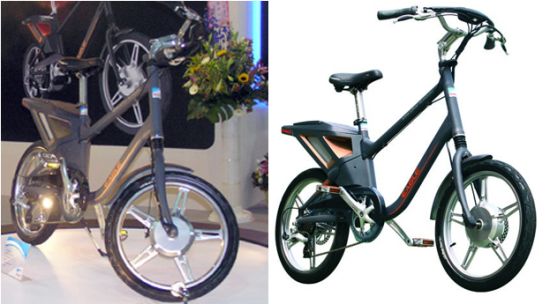 The Eagle by JD Group is the newest entrant to the e-bike market, which is a one-of-a-kind bike designed especially for the green youth of today. The bike is technically sound and well designed. It has an axial torque sensor providing convenience to the rider as it assists the rider with electric power, hence reducing the pedaling force. For slow riders the Eagle has a 250W motor that propels it to a top speed of 25kph, and for more enthusiastic rides the company has designed the bike with a much more powerful 350W motor that gives an additional 10kph.