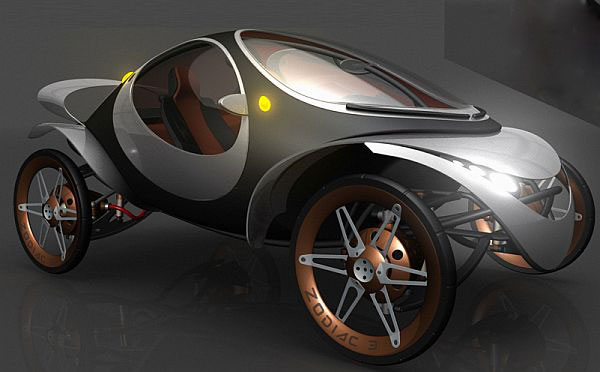 Going 'green' has been the righteous trend in the recent times, and it has been much more evident in our historically polluting automotive industry. Success of green vehicles like the hybrid Toyota Prius (more than 2 million units sold till date) to recognition of conceptions like the all electric Nissan Leaf (2011 World Car of the Year for its fuel efficiency) has in many ways 'fueled' this progression of sustainability. But that doesn't really mean we can't experiment with quirky stuff. On the lighter side of this contemplative affair, time and again there have been a few exceptional, eccentric to downright bizarre car concepts that conscientiously allude to green technology. So let us put on our smiley faces, and check out the 15 fascinatingly fantastic, yet capriciously convenient green car concepts:
Peugeot Globule: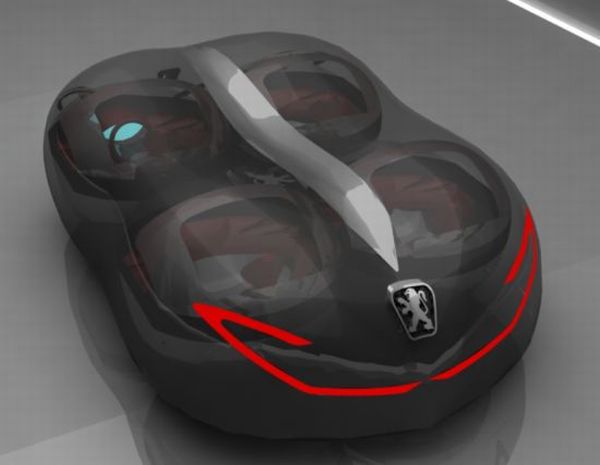 The only thing recognizable in this quirky concept by designer Ahmad Moslemi Far, is the French car manufacturer's familiar logo. As the name points out, the Peugeot Globule is… well a big globule. Basically consisting of four different parts compacted by a flexible polymer covering, the car will have a capacity for four passengers, and will be powered by an electric motor. But the distinctive feature of this car other than the conspicuous globular form will be its literal shape shifting ability. From a cuboid mass, it can transform to a linearly cylindrical form by virtue of its flexible polymer, which in effect can solve many a parking woes.
Ultra Light Electric Vehicle (ULEV) to weigh a quarter of what other electric vehicles do: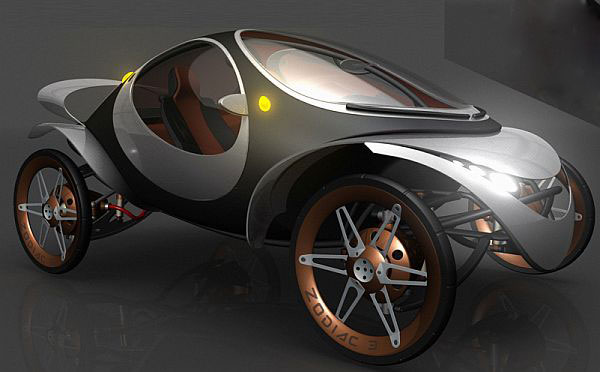 We have heard about carbon fiber bodies of cars, but designer Chris Daisy had taken it up to a whole new level by introducing almost all the components including unibody shell, chassis, roll cage, suspension linkages, hub shells, fenders, fairings and spoiler in light carbon fiber. This drops the overall weight of this unique car to less than 600 pounds (270 kg), but not at cost of its modernistic snazzy look.
Door-less electric car opens its roof to let you in: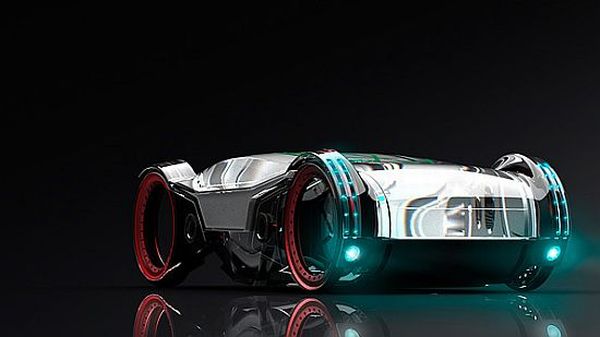 Looking like it was just lifted off the Tron Legacy set, this futuristic car conceptualized by John Bukasa is surely to tickle your 'sci-fi' senses. Christened as the iCar, it will be an all-electric car with no doors. Yes, you have read that right, as the car will incorporate a sleek roof-opening system. But other than the showy stuff, the car will be also made from a composite of sturdy aluminum chassis and carbon fiber body, in effect infusing aerodynamics with speed.
Helios ATV Concept: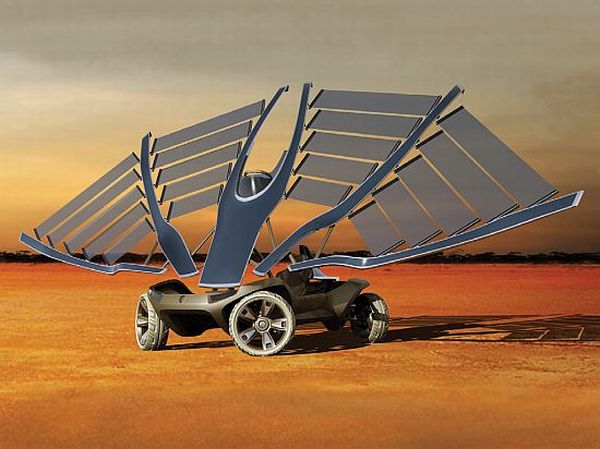 They may look like the horns of a stag at the first instance, but conceptually they are solar panels; an inclusive component of the Helios ATV Concept. Contrived by designer Kim Gu-Han, this solar powered car will not just be limited to its vehicular activities. It can also act as a solar energy plant to power your electronics at home. Moreover, don't think that the cumbersome panels can't be folded while driving. The car will certainly maintain its stylish demeanor while being on the zero emission spurts.
Touch Down: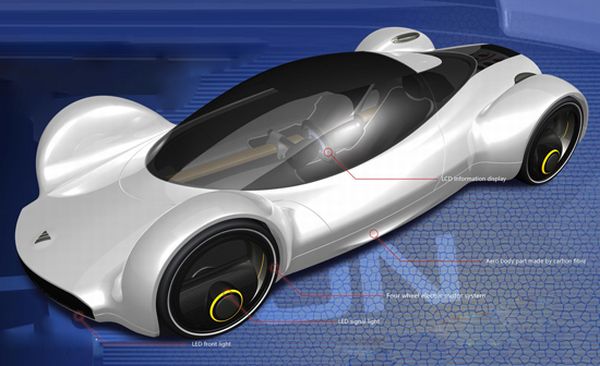 Winning the Silver Award for Best Harmonious Beauty at the First 'Science & Future' International Concept Car Design Contest, the Touch Down concept by Guo Ke fusesfuturistic appeal with sustainable elements. The car will feature a zero emission drive powered by a combination of solar and wind power plants. But hold your horses! The concept is for a glimpse of what a green four-wheel drive may look like 20 years hence.
Peugeot Omni: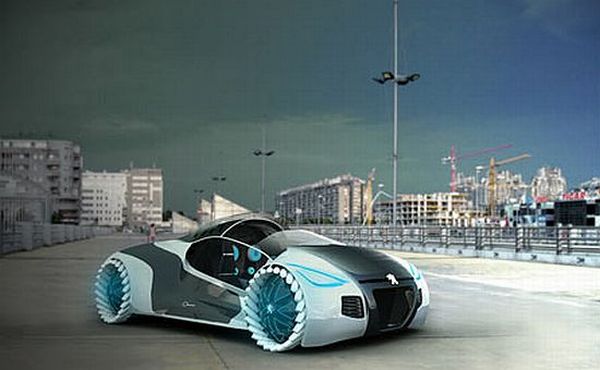 Peugeot is certainly making the rounds here, and this time it is for its Omni concept car. It will be totally solar powered by the solar cells integrated on the car's body, which are connected to lithium-ion batteries beneath the hood. But that's not the only interesting feature as this carbon fiber bodied car can even be driven 'sideways'. Yes, odd it may sound, but that is exactly what the designers have envisioned by incorporating the advanced Omni wheels.
TransforMISS Electric Car: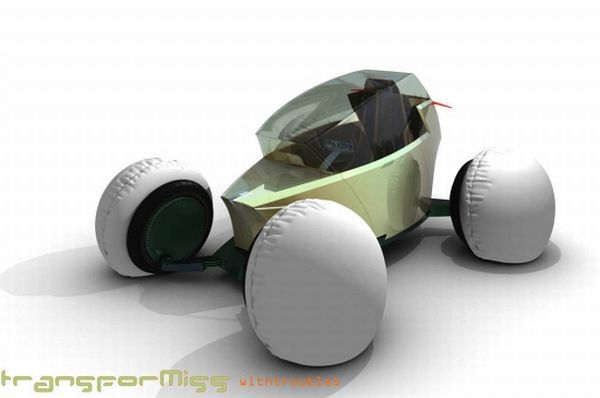 If you want to make a 'green' statement with a car comprising of quirky balloon like wheels, the TransforMISS Electric Car is for you only. This unconventional concept was conceived by designer Thierry Dumaine, and is supposedly inspired by the mood changing 'women'. Alluding to the name, the car can be converted into a bike and then, to even a trike. It will be powered by electric motors inside the hubs, while the interior will be made by using recycled paperboard.
Rinspeed iChange: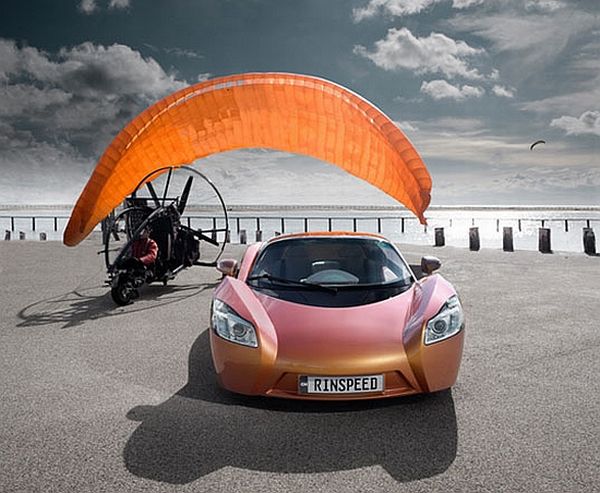 Rinspeed finally brings out its iChange concept car, which will be exclusively solar powered by its roof-mounted solar panels. Touted to reach a thundering top speed of 220 kmph, with zero to sixty in just 4.2 seconds, this one is certainly that classy 'green' vehicle we would all like to flaunt. Moreover, it can change its spatial characteristic according to the number of occupants. The only downside can be its range of 90 km on a single charge.
Honda Native Concept: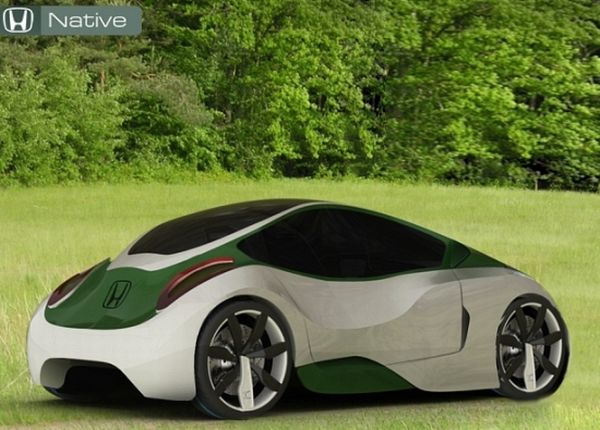 Okay Honda enthusiasts, here comes the entry you have been waiting for. The all electric, low emission Honda Native conceived by designer auto designer Tudoran Liviu, will distinctively feature an advanced photo-chromatic exterior, which actually changes its color according to the surrounding ambient temperature. Well, as we say, there is nothing wrong with being 'green' and fun.
Laminar 2 All Electric Concept Car: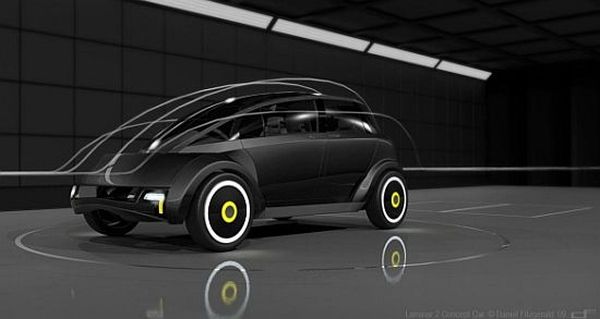 This ain't no TransforMISS, but it more than makes up for it by its sublime subtlety. This electric car, powered by two rear in-wheel electric motors, can supposedly change its aerodynamic form according to the prevailing wind, thus accentuating upon the overall fuel economy and speed. And on the brighter side, it does have conventional wheels instead of odd looking inflated balloons.
Mazda TONBO Concept Car: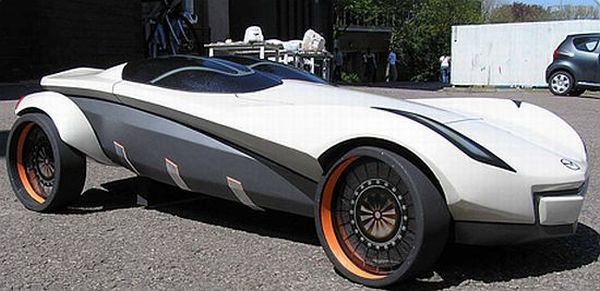 Strangely resembling the snout of an alligator (or is it my unparalleled imagination?), thisvehicle can surely prove to be the 'green' predator. Designed by DedekDesign and Mazda Europe, this remarkable conception will be powered by clean hydrogen fuel cells. But the more curious part is that the vehicle can actually be also driven on water, which makes it amphibious. Moreover, it incorporates a convenient rack system flanking its main body, for carrying of sports equipment.
Audi Avatar: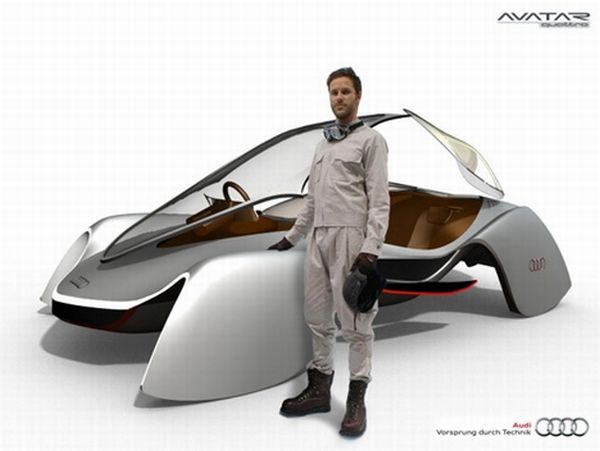 First of all let us clarify that this is not a spacecraft. Fundamentally, this conception (by Edwin Conan) for Audi calls for a superbly super electric car dubbed as the Avatar, which can blaze a trail to reach a top speed of 360kph and accelerate to 100kph in just 2.9 seconds. To be composed of lightweight streamlined body elements, the designer expects this 'car' to be on the roads by 2032, which is a little late by our reckoning.
BMW Lovos Concept Cars: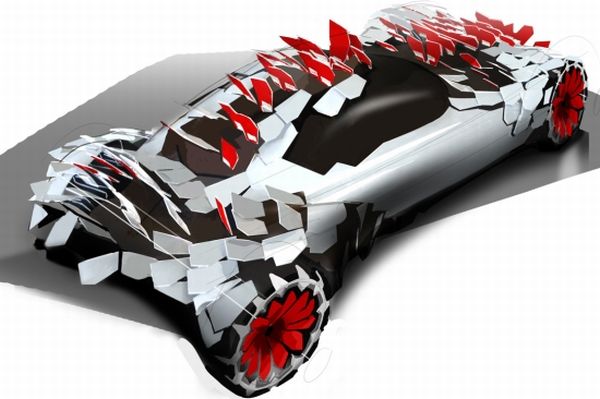 Is it a plastic stegosaurus, is it a scaly fish-monster, or is it a plain joke? Well, it is supposedly none of them. This is the BMW Lovos concept conceived by one Anne Forschner. Vehemently fulfilling its bizarre quotient, the 'scales' are actually solar panels to power the car's batteries. Moreover, the scales can also act as turbines, once the car is moving. So, whether you want to drive it or not, you can't surely deny its adamantly 'green' demeanor.
Hyundai 2020 family car runs on water and sunlight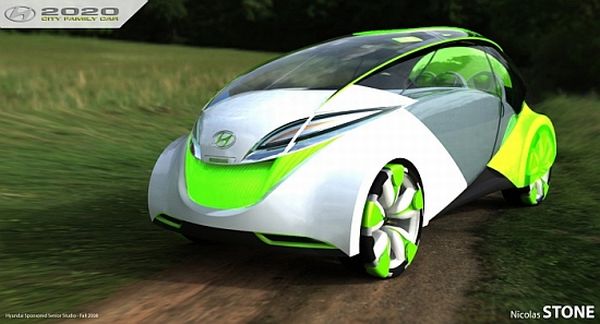 Inspired by plant photosynthesis, this remarkable concept car named as the Hyundai 2020 will be powered by the sun. But wait! There is a clear difference, as instead of the power being stored by lithium-ion batteries, it will be used for electrolysis of water, which in turn would produce hydrogen for the car fuel. So basically the only emission will be the clean potable water and breathable oxygen!
MINILUX: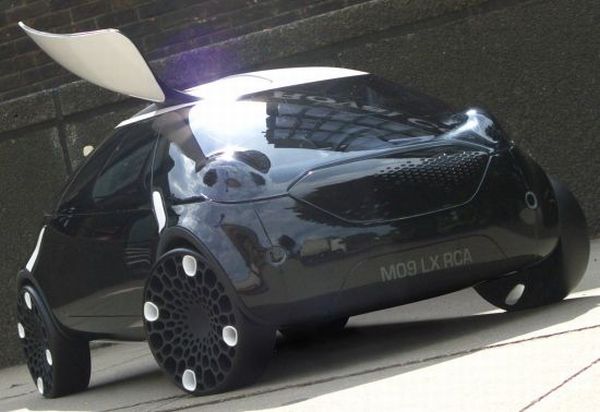 Almost analogous to the previously mentioned Helios ATV, this is another fascinating solar powered car concept (designed by Jukka Rautiainen) that can dually act as a power plant when parked, to supply the neighborhood's power grid. But in this case, the conception will make use of advanced Gallium Arsenide solar cells (currently utilized by spacecrafts).