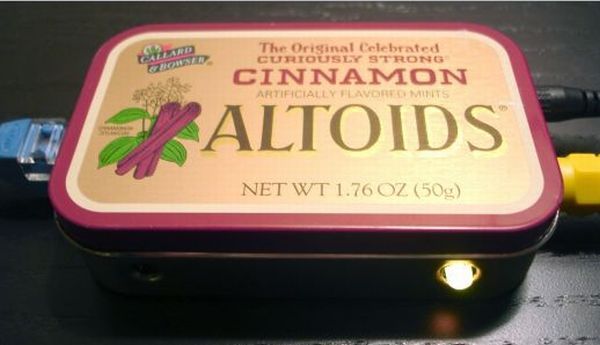 Altoids became famous as a brand in Europe, for the peppermints they produced since the 19th century. This brand of mints came in distinctive tin boxes and henceforth, the name has been attached associated with these boxes ever since. This list shows details of innovative and creative methods to re-use these tins.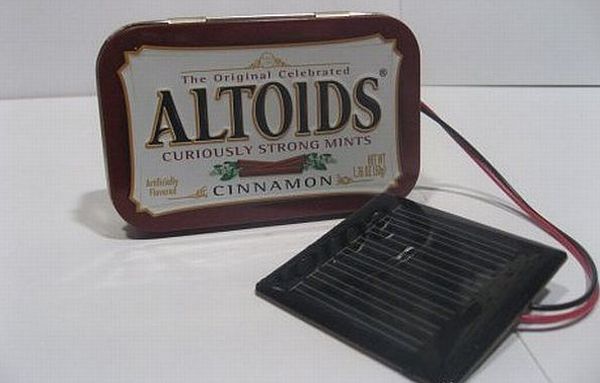 Unlike most other USB chargers, this solar powered USB charger costs comparatively less, especially if the raw material is bought in larger quantity. Built by Joshua Zimmerman, the raw materials include a humble Altoids tin, some wires, a 4 Volt solar panel, a USB charging circuit and a couple of AA batteries. The main concept behind the device is the direct current which is derived from the batteries and used to power the USB circuit. The external solar panel can contribute as an alternate source of power needed for the charging process. The other specialty of the device is that it can charge most of the USB devices including those from Apple.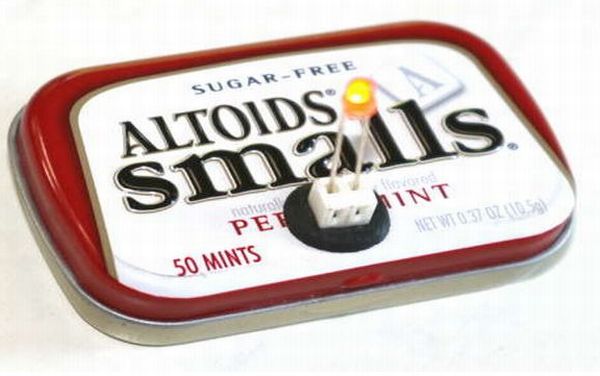 Gone are those times, when you would need to scramble around for a 3Volt battery. With the help of this LED tester, any LED which has a forward Voltage of 3 and upwards can be effectively tested, while at the same time enjoying your Altoids mints! The things needed to make this tester is an Altoids tin, a wire housing, a wire header, a 3V coin cell, a coin cell holder, 2 small pieces of hook up wire, a rubber grommet, a Dremel tool or a rotary device.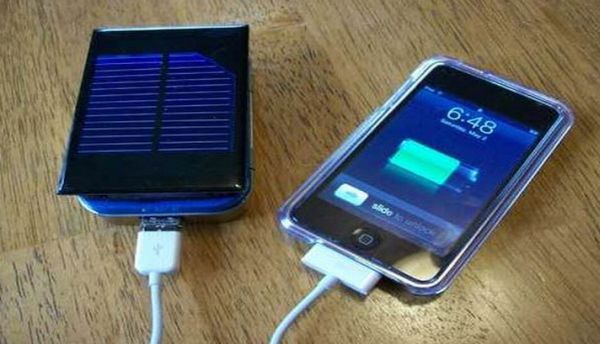 Solar cells seem to be flying off the shelf on the market today, and hence making this cool device charger would make better sense than buying a solar powered charger from the market. Works ideally as a backup charger, this device uses solar energy to charge your devices like mobile phones and portable music players. Made from an Altoids tin, a mighty minty boost kit used for creating battery backpacks, some Velcro and a solar cell, the device allows the flexibility of changing the solar cells as per need, and is an ideal device for use in emergency situations.
4) A whole computer inside an Altoids Tin: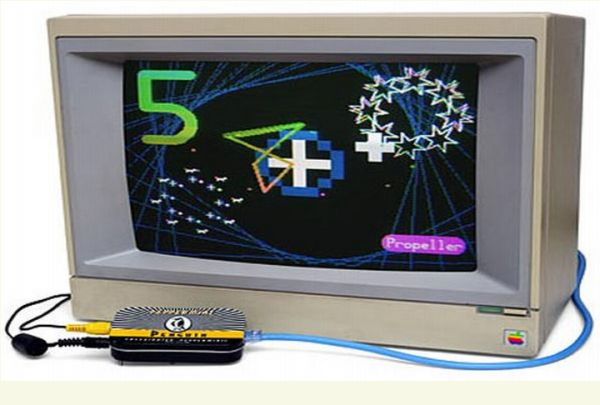 With a fully functional 80 MHz processor, 34KB RAM, video output, infrared control sensor and speakers, this mini-computer tests the limits of what could fit inside a small Altoids tin.We have seen devices getting more compact, but a functional computer inside an Altoids tin? It's a truth!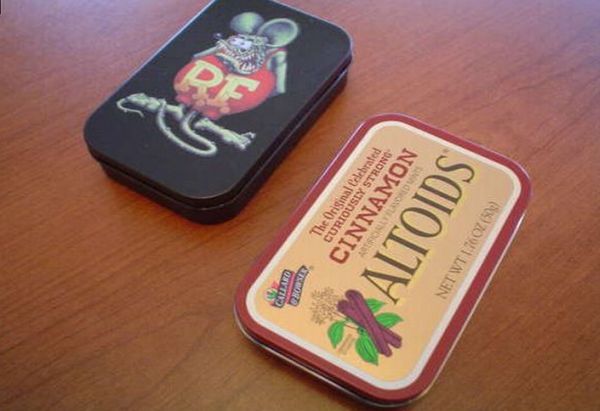 If one notices, the Altoids tin boxes are of sufficient size to hold things like standard ID cards, ATM cards or even some cash. Ladies could add a strap and customize it, to be carried like ladies bags. Men could also use the box with its original design or simply redo the outer portion to give it a unique look. To make it more flexible and fancy, one could use rubber bands, paper binders or elastic hair ties. Also possible is making separate compartments for ID cards, ATM cards or cash.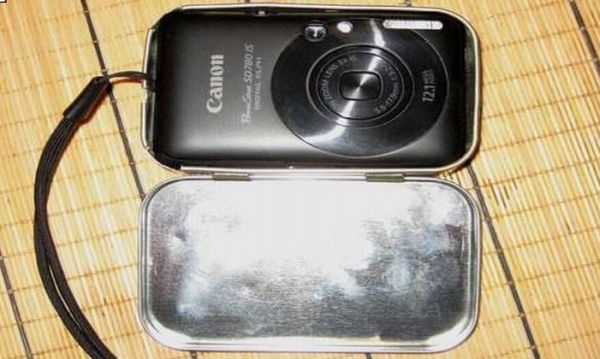 Perhaps the simplest utility device to make from an Altoids Tin, this box acts like a protective cover for your pocket camera. All one needs to do is give the tin a quick wash under the tap, dry with paper towels and it would be ready for use.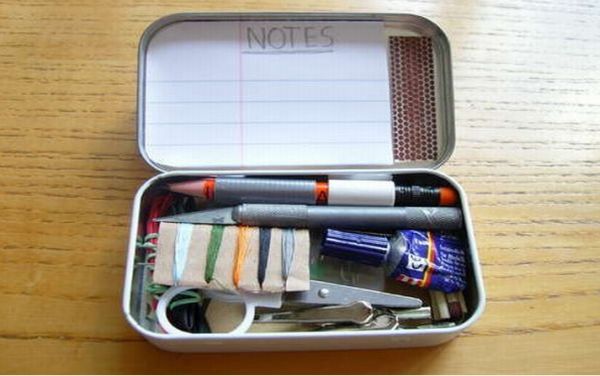 A survival kit would be handy in those situations, when one needs to survive for a sometime under tough conditions. This leaves for a lot to be decided, as he/she needs to figure out what is essential for emergency situations, but the survival kit could fit a small magnifying glass, some band aid, antiseptic ointment, compass, or even magnesium starters for situations where he/she might need to start a small fire.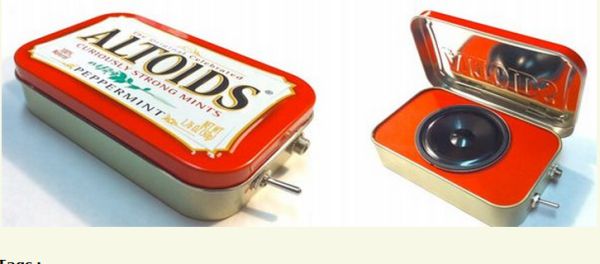 Altoids tins are known to be multi-purpose, and their use as mini-speakers or amplifiers isn't a surprise. A product of Ampoids, this portable amplifier or speaker fits into your pocket and its sleek look makes it a good show-off item as well. Connects with most of Apple products such as iPhone or iPod, and is a perfect companion on longer journeys.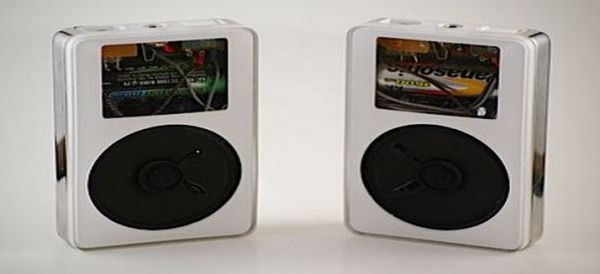 Another DIY product for Altoids tin boxes, it requires some complicated tweaking to be done. The product however, is a sleek iPod shaped pair of speakers with amplifying functions, and perfectly operational with a pair of AA batteries. Handy for use during camping trips and long car journeys, these speakers fit perfectly well will the iPod or iPhone.
10) Altoids RPG Game Container: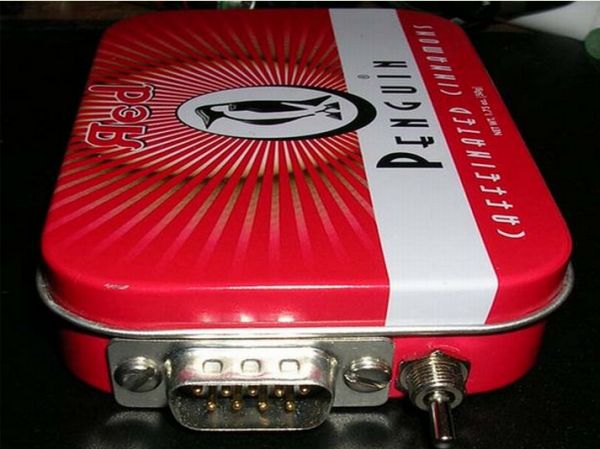 If fitting solar chargers inside the Altoids mint box was impressive, one would surely be surprised by the discovery by Mr. Greg Sanders, who has built all components of an RPG Game inside an Altoids Mints Box. All one needs is a connection to a Television set or screen, and a game controller which would help control and play the games stored in the system, and he/she is ready to sit back and enjoy the thrills.