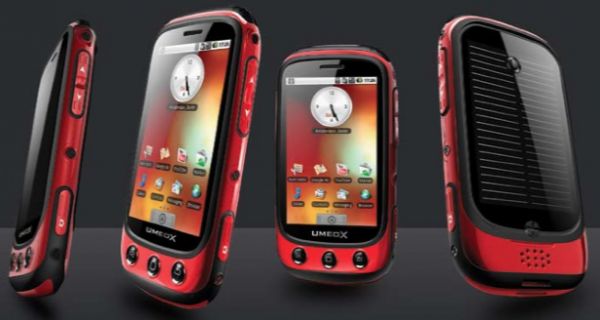 As we know it:
With over 4.6 billion cellphone subscribers over the world, cellphone technology has brought the masses together. However, with rising concerns about energy, inventors are now focusing on low-power cellular chips that can be recharged with renewable energy. Apart from reducing load on the grid, self-powered mobile phones can also prove helpful for people living in areas where constant electricity isn't available.

Need for change
There are two billion people in our world who have little or no access to electricity. If these can afford a solar phone for themselves, not only will they reap benefits, but also the economy as such will profit from it. Abdul Bayes, an economics professor from Bangladesh's Jahangirnagar University studied the impact of mobile phones on developing nations. Their economies shows that for every 10 percent increase in the access to mobile phones, the GDP increase by 1 or 2 percent. The cell phone industry is the world's largest consumer electronics sector industry by volume. It has its eyes set on not only the particular group that is less privileged as regards to electricity, but also the group that is actively demanding that cell phones be made more sustainable with relation to our environment. Holden, of Juniper Research, estimates that the annual sales of such 'green' phones could rise up to 105 million by 2014 alone. Many environmental organizations are also monitoring the activities of the cell phone sector.
What's next:
1. Samsung Blue Earth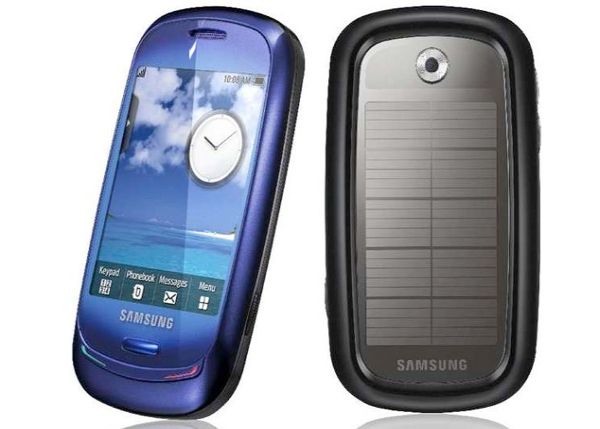 What's new:
Blue Earth by Samsung Electronics is a fully touch screen mobile phone and boasts a shape similar to "a flat and well rounded shiny pebble". The cellphone is made from PCM, a kind of recycled plastic made from water bottles. Packaged in an eco friendly way, the Blue Earth comes with a charger and the handset that do not contain the harmful Brominated Flame Retardants, Beryllium and Phthalate. It is the first phone in the market to charge up through a solar panel on its back.
What difference will it make:
Samsung says the Blue Earth comes with a unique user interface designed "to draw attention to preserving our fragile environment". An efficient mode called the 'Eco Mode' helps you adjust screen brightness, backlight duration and Bluetooth. An 'eco walk' function lets the user count their steps with an in-built pedometer to calculate how much CO2 emissions have been reduced (and therefore how many trees have been saved) by walking as opposed to driving.
2. Nokia's Solar Eco Concept phone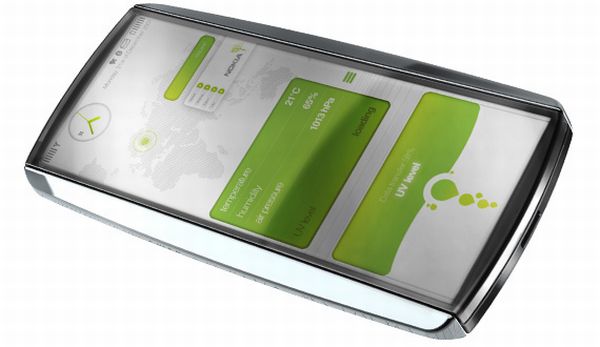 What's New:
Nokia has tried to make a phone that is eco-friendly as well as smart. Its Solar Eco Concept phone that does not require plug socket charges on its own and convert the rays of the sun into power.
What difference will it make:
It is innovative and eco-friendly and armed with a full touch screen keypad. It is a sneak-peek into the future of sustainable mobile phones. The phone is not only green, but spec-wise it is expected to be wonderful for cellphone enthusiasts as well.
3.ModeLabs YoYo Concept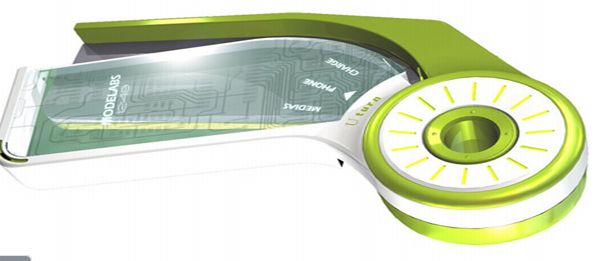 What's new:
French designers ModeLabs have developed three self-powered cell phone concepts. The most advanced on is YoYo, which is worn around the neck. As the user moves, the phone recycles the wearer's kinetic energy to recharge on-board battery. Moreover, the concept phone also draws power from built-in solar cells.
What difference will it make:
The concept ensures that the user never loses charge even if there is no sunshine.
4. Celsius X VI II Papillon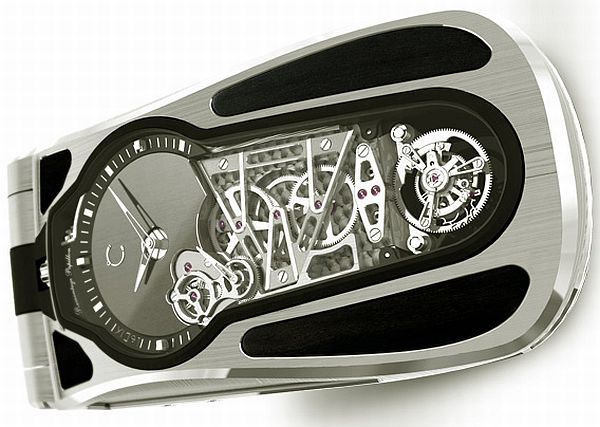 What's new:
Inspired by the visible mechanical workings of luxury watches, the Celsius X VI II Papillon taps the kinetic energy created of human body. It is called the world's first mechanical mobile phone, which generates renewable energy by harvesting energy of the user's motion.
What Difference will it make:
Since the concept phone is charged using renewable kinetic energy, the user doesn't have to depend on climatic conditions for a clean charge.
5. Phone powered by sound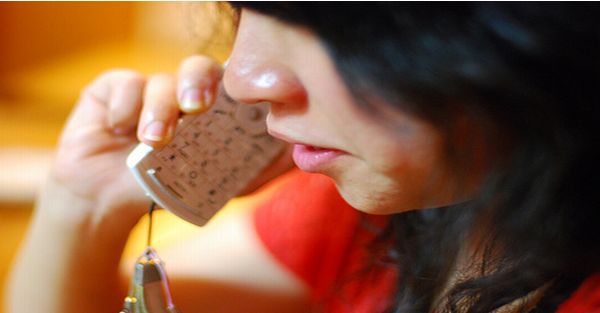 What's new:
In addition to solar and wind energy, there is a new renewable source of energy to charge your phones now. It is your voice! Tahir Cagin, a professor at Texas A&M University and his partners from the University of Houston have found that a certain type of piezoelectric material can covert ambient sound energy into usable electricity to charge your phone.
What difference will it make:
With rapid industrialization and the rise in the number of cars on the roads, noise pollution too has spread to all corners of the world. Harvesting ambient noise to charge your portable gadgets does seem a bright idea.
Problems:
Developing nanoscale piezoelectric materials is a very a new concept and the topic of nanomaterial production does not come without its own controversies.
6. Umeox Solar-Powered Apollo Cell Phone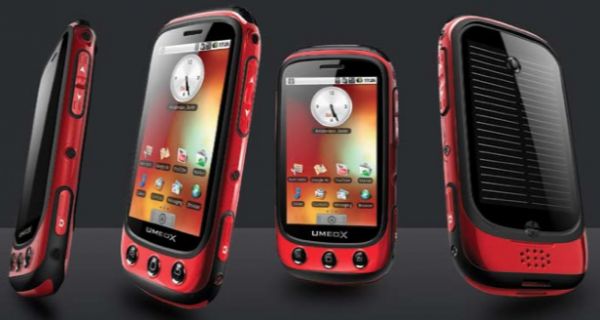 What's new:
Announced at the Mobile World Congress, the Umeox Apollo is the one of the first solar-powered Android phones that is on the brink of materializing. It boasts of 3.2″ 320×480 Display, 1 GB storage internally with a microSD card slot, FM Radio, Bluetooth 2.1 with A2DP, 3 megapixel rear camera and 3.5mm audio jack.
What difference will it make:
The concept phone packs the goodness of Android with the self sufficiency of solar energy. The phone with definitely tickle the green senses of all green gadget lovers.