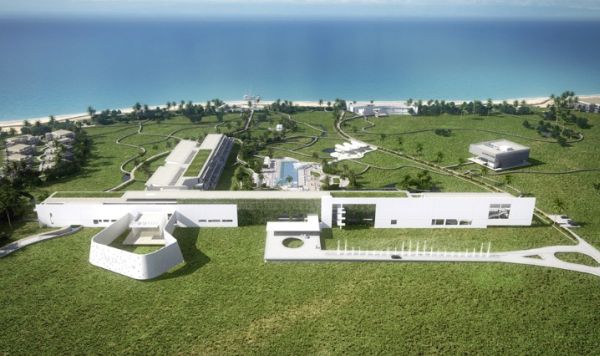 Celebrated architect Richard Meier's architecture firm has designed the W Retreat & Spa Kanai in Riviera Maya, Mexico –– a heaven-like illusion seemingly afloat on a velvet of mangroves. This brilliant piece of architecture is an initiative of Starwood Hotels and Resorts, and is located on the Yucatan coastline.
The local authorities gave permission to build on 3.8 hectares of this 183-hectare green expanse, the result of course is a spectacular retreat embedded on emerald greens laced with spotless white beach stretches.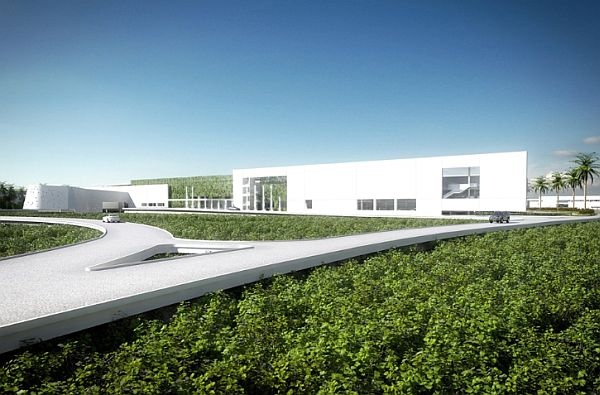 This holiday hotel and spa has been built on an elevated flood plain and the architecture is such that the various levels and floating planes form an exotic web that allow seamless integration of indoor areas with outdoor spaces. Picture pretty gardens, breathtaking walkways, crystal pools, sprawling terraces and more ornament this 180-room resort.
The T-shaped main hotel building has been designed creatively to maximize daylight through its southwest orientation, and the main approach is from the northwest toward the conference center and service areas.
The main hotel entrance is a unique green perforated wall broken by a vestibule. This part is built on three distinct yet integrated planes that offer unrestricted views of the natural green panorama flanked by blue-green seas and the horizon beyond.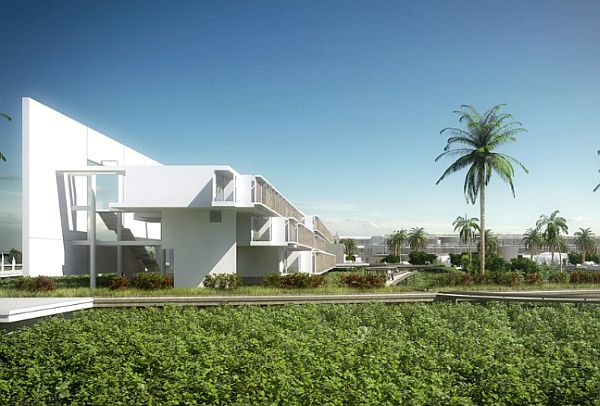 The hotel rooms have been architected into living spaces that spill out into private terraces that in turn slide onto beaches overlooking the fantastic coastal panorama. The fitness facilities and spa at the resort are world class. There is one Beach Club that caters to all the four hotels that form the W Retreat Kanai.
Via: ArcSpace