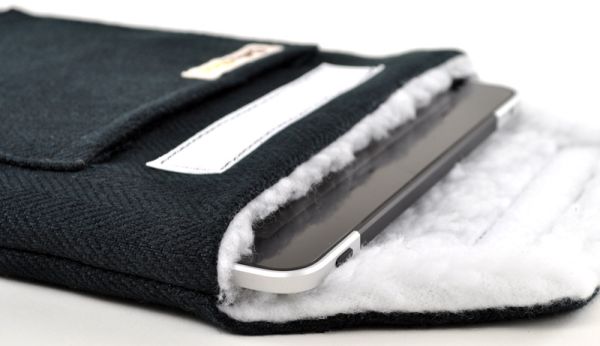 The iPad is the latest "techrage" these days. The new iPad was sold in millions within 2 days of its launch. Steve Jobs has again wowed the world with what has now become an undeniably must-have accessory. We have to, however, agree that technology and greenery are often not very compatible terms. However, since technology is an inseparable part of people's lives today, why not try to make the existing technologies more energy efficient and eco friendly. This article discusses the various devices and accessories that can make the iPad an eco-friendly gadget.
iPad 2 case and a bamboo skin from Grove

The American company, Grove has created dual wonders with a bamboo-backed case and a smart leather cover for a greener iPad. The case is made of 100% bamboo and is rubbed with natural oils and waxes. The leather cover is actually vegetable tanned and has magnetic sensors that switch the pad on when it is lifted and shut it down automatically when not it is in use. For a more personalized look, one can even get one's name engraved upon the case. Natural and ethnic, it serves its purpose to the hilt.
Marware Eco-Flip iPad Case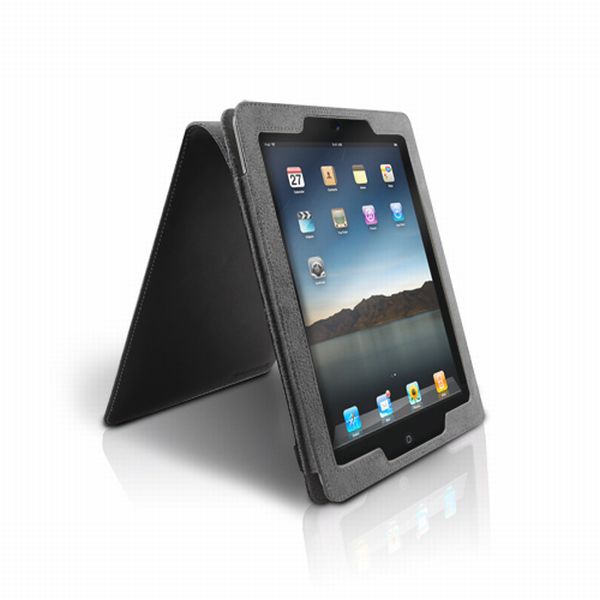 The Marware cover is a minimal toxin leather case, which is actually RoHS compliant and free from the usage of excessive hazardous materials. It is sleek and sturdy and the top flap can flip back to act as a stand; the iPad can thus stand in a vertical position. This feature aids convenient viewing and also keeps the precious technology safe.
VersShellcase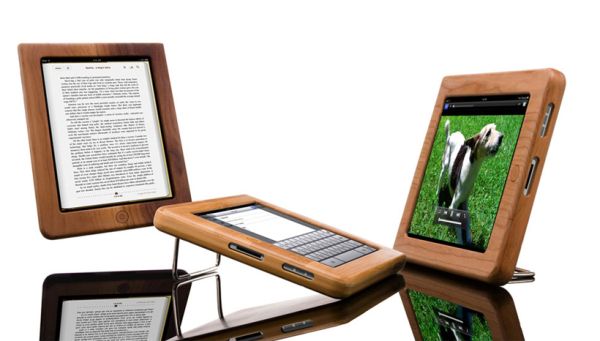 Solid hardwood and bamboo make this verscase a beauty. It encases your device in a natural body and keeps it safe and toasty from the perils of the world. It comes with a smart attachment – a metal foot, which can lift up the device both horizontally and vertically for easy viewing.
Voltaic Spark – Solar Tablet Case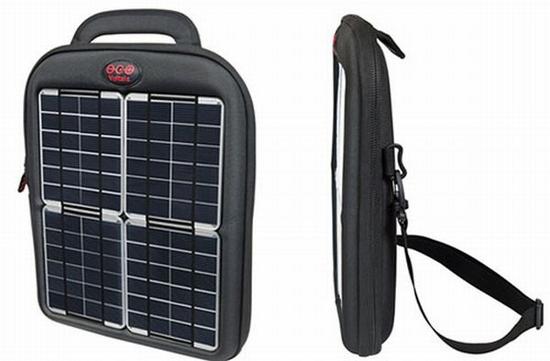 Packing in 8 watts of power, the voltaic spark is a solar powered iPad case that gives the iPad an extra hours run-time, provided that it is kept under direct sunlight. No charging, no plugs and wires, and no drawing unnecessary electricity when you have one of these in your possession. Moreover, the inbuilt battery can be charged with sunlight and utilized later.
ColcaSac- Zagora iPad Sleeve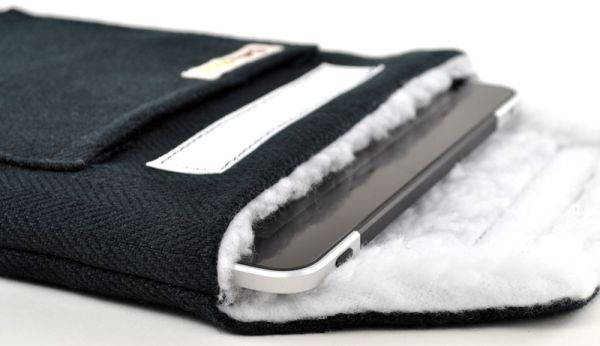 Make your iPad look like a baby covered in cute and warm fur in the midst of harsh winter blazes with the Zagora case. Made from heavy duty basketweave canvas harvested in China, it is a reliable protector and costs just $35. So, carry the spirit of Alaska in your bags with this eco-friendly iPad warmer.
Kork – Natural Protection for iPad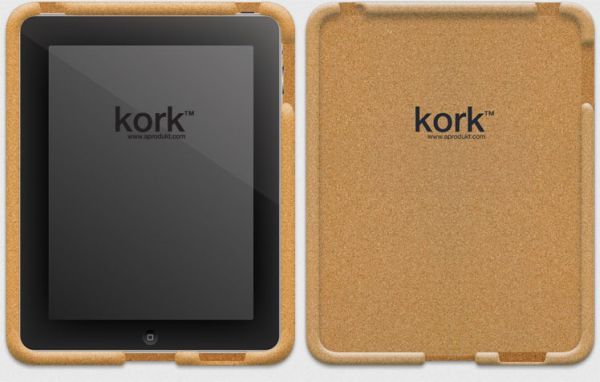 With a pocket pinch of $71, the Kork case is made of recycled cork and is a lovely, aesthetically pleasing design. Apart from the look, it also delivers functionality with its clever cuts and and enables audio output with better sound projection.
Proporta Leather Case for iPad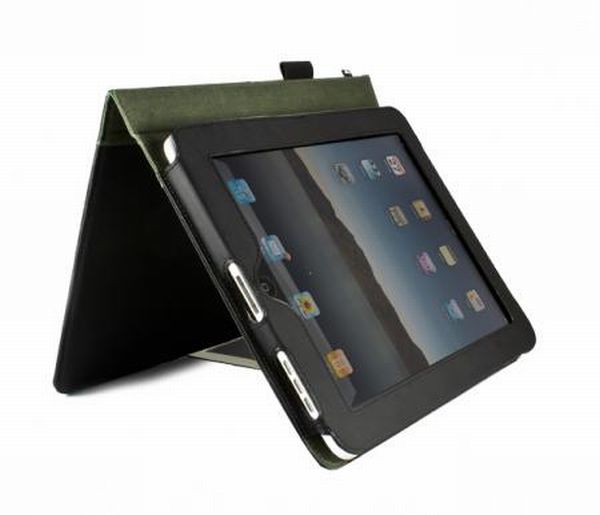 It may look like any other leather casing with a flap support and and standing provision, but it is a little more than that. It is made of 100% recycled leather with a natural hessian lining. One can call it the unsung hero as it hides its attributes in a facade of sheer style.
Solar Charger Case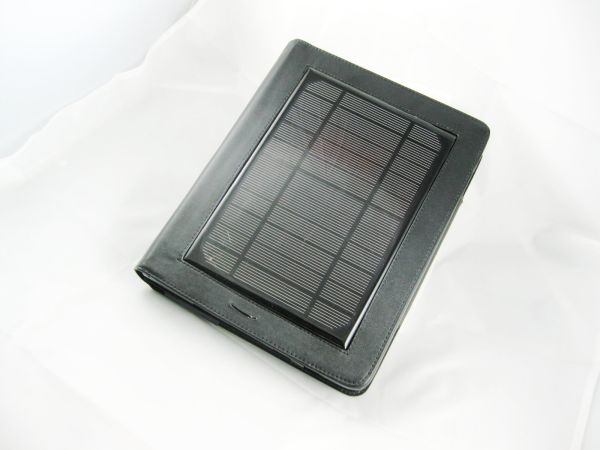 Another solar powered casing that has a high convert efficiency of over 16% and has a full charge life of 8-12 hours. Furthermore, it lasts for 500 charges and has a shelf life of around ten years. It packs in killer looks and sleek lines that are so devilish that one cannot guess that it is in fact a casing made for a green cause!
JAVOedge's Corky Back Cover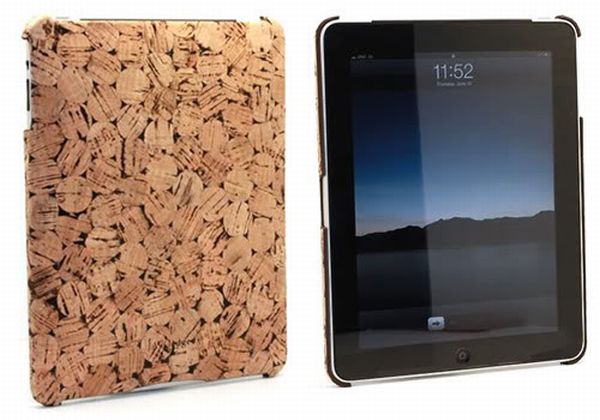 Another cork wonder, the JAVOedge cover actually showcases the texture of corks in a very stylish way. The back looks like it has been assembled by compressing round corks against each other, giving it a style statement that cries out loud for attention. Made from 100% recycled material, it is visually appealing and gives the iPad that extra punch.
Solio Solar Charger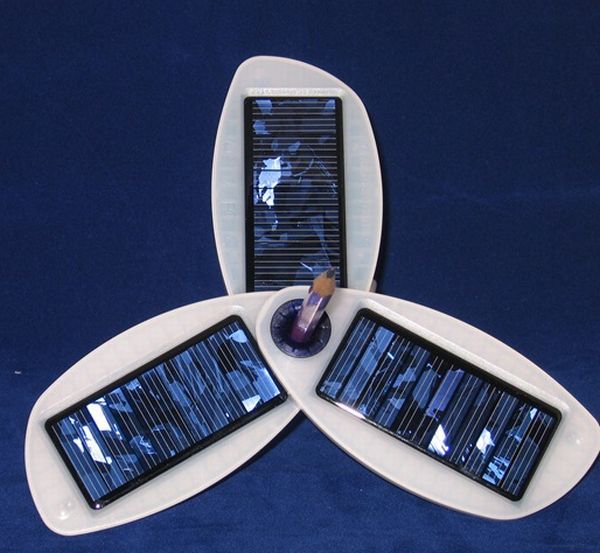 The Solio solar charger looks like a pseudo metallic flower which has bloomed in the sunlight. It takes charge from the sun with its tri-battery mechanism and helps save a lot of energy. The petal like batteries can also hold a single charge for one year if not utilized. Although one has to fish out $99.95 for this solar wonder, it is worth every penny for it takes the green road and provides non-electric charging to the user.