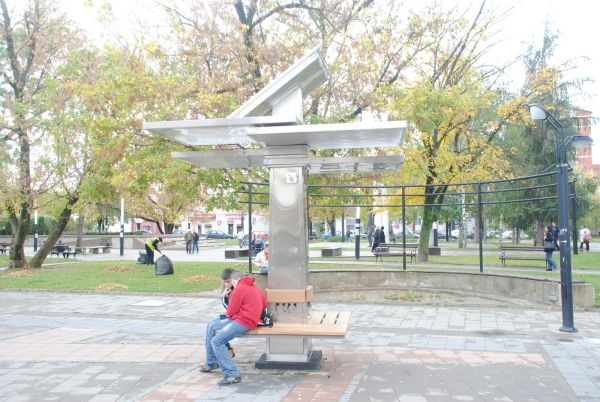 Finally we have come across a simple yet innovative conception with dollops of practicality imbued in it; this is the Strawberry Tree – a solar powered charging booth for mobile phones, cameras and even MP3 players. A business group of Serbian student-entrepreneurs by the name of Strawberry Energy has ingeniously concocted this scrupulous design.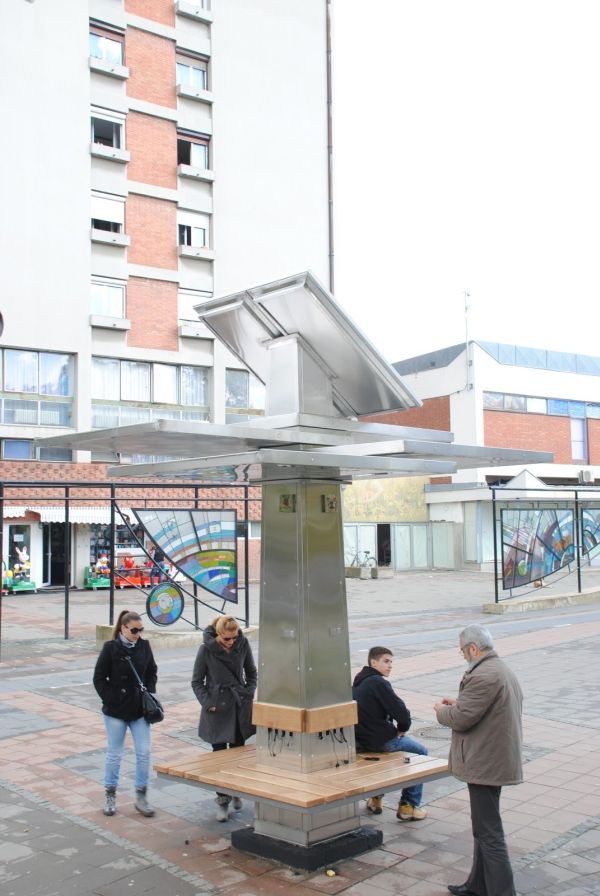 The booth integrates solar panels at an optimum angle on the roof top, while built-in benches are included around the singular 'pillar' for people to sit and chat, while they are waiting for their phones to be charged. In the future, the company plans to include Wi-Fi features and also manufacture convenient portable booths to cater to large gatherings.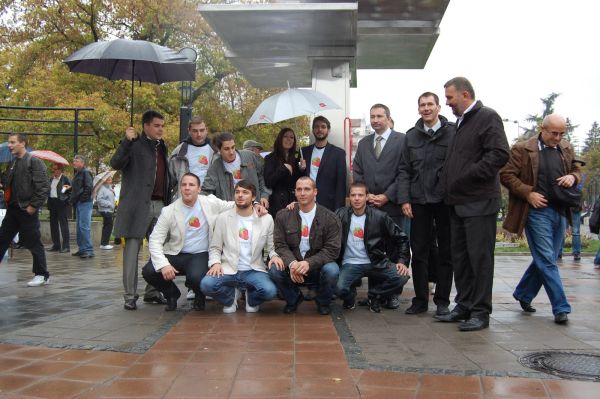 This adroit conception was deservingly nominated for European Commission's prestigious Sustainable Energy Europe Award 2011.
Strawberry's CEO Miloš Milisavljević said:
We share a dream in which energy is gained from the sun and the wind, in which air is clean and rivers unpolluted, and new technologies are used for the preservation of our environment. We want to develop devices that make renewable energy available to all, to bring home the advantages of green technologies, so people become familiar with renewable energy and realize its potential. Our future depends on sustainable energy. We want to encourage understanding of the good that it can bring.
Via: WildRooster