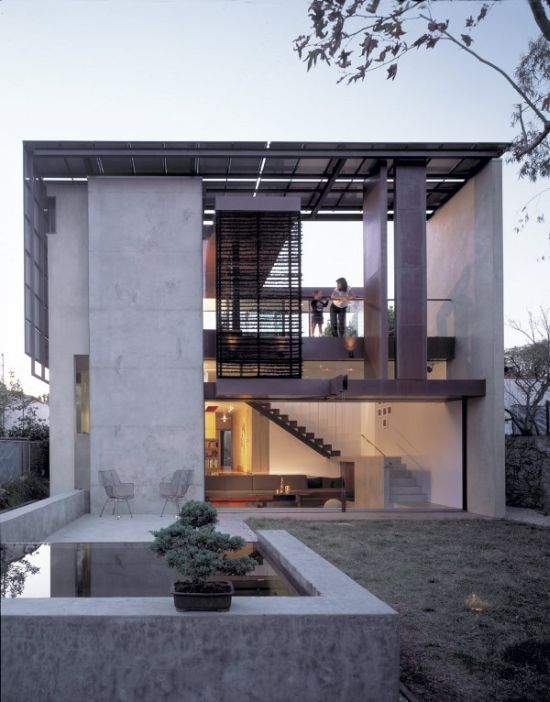 Solar Umbrella House is quite simple the most tranquil green house that one would ever come across and it is a refreshingly new sustainable house design that does not look outrageously lavish, but is simple, serene and filled with captivating magic of solar power. I have always believed that simple stuff with sheer elegance are bigger winners compared to designs filled with pompous glitz that shout out loud. The Solar Umbrella Home is a house that is completely powered and lit by the energy of the sun. In this case when I say completely, I mean the whole 100% and nothing less at all!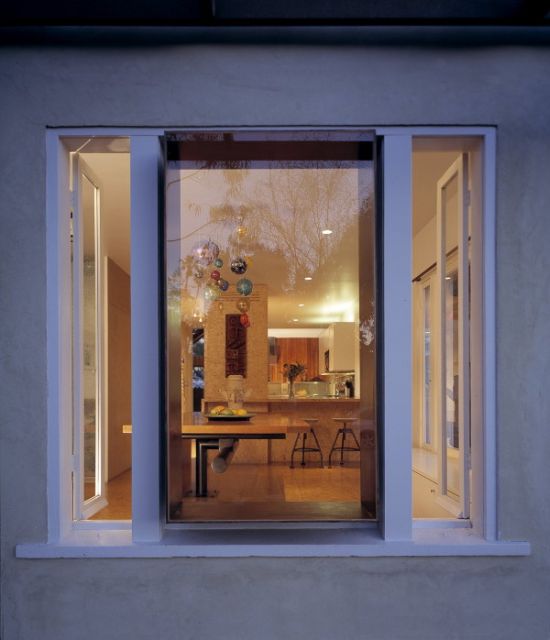 Owners and the principals of Pugh + Scarpa Architects, Angela Brooks and Lawrence Scarpa, designed this home to be both economical and solar-powered – virtually off the power grid. Inspired by Paul Rudolph's 1953 Umbrella House design, the architects reinvented, updated and upgraded his original plan using photovoltaic solar panels which deliver 100 per cent of the home's power. The modern Solar Umbrella House also features solar hydronic heating panels, a storm-water recycling system, and environmentally friendly construction methods and materials, inside and out. This is the epitome of all green and sustainable designs with amazing ability to use solar energy to the maximum.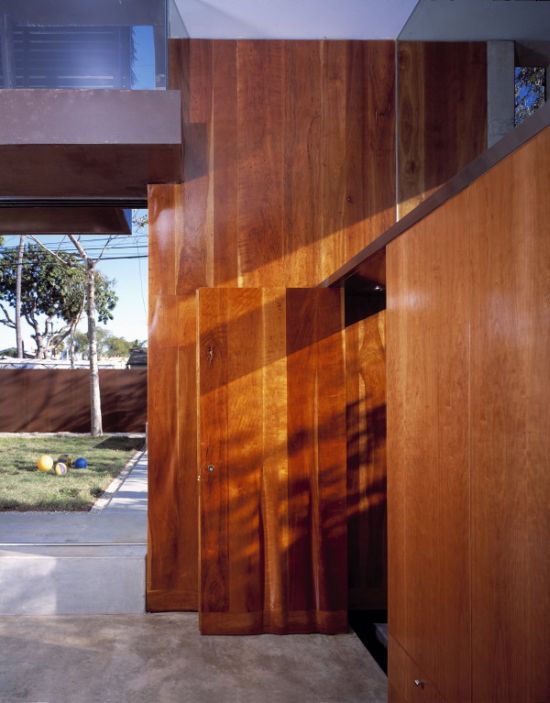 The property boasts two frontages – typical to its Venice locale – with a rear addition incorporating the preceding 1920s bungalow and the actual "solar umbrella". Built using heat-retaining concrete and glazed overhangs and windows that open to allow for cross ventilation, this house manages its own interior temperature. Radiant in-floor heating, powered by one of three solar hot-water panels, ups the temps when chill sets in. The remaining two panels heat things up for the household water supply and the pool. Now normally we do not believe in cluttering you with tons of meaningless snapshots of every design but in the case of Solar Umbrella, they seemed to be necessary just so that you know exactly how every room and corner in this home is solar light. Enjoy the lighting on this one!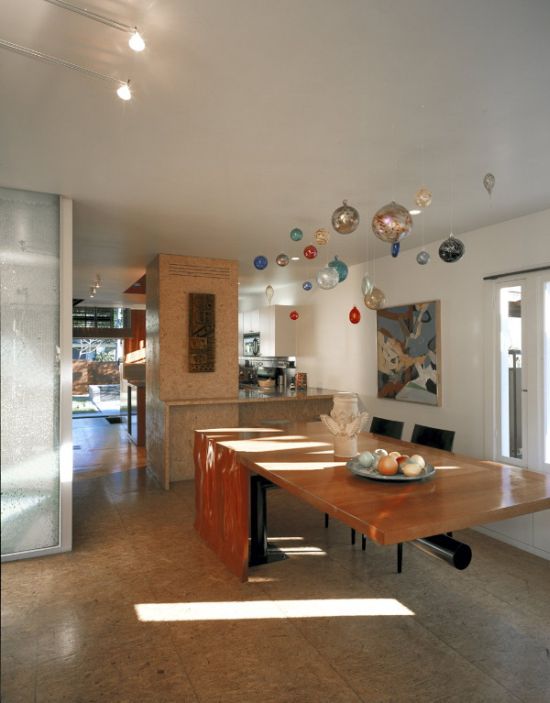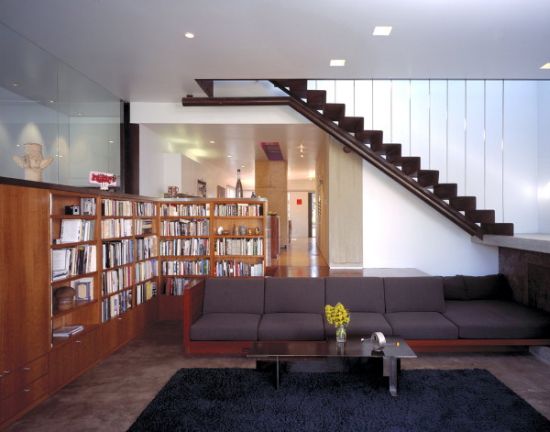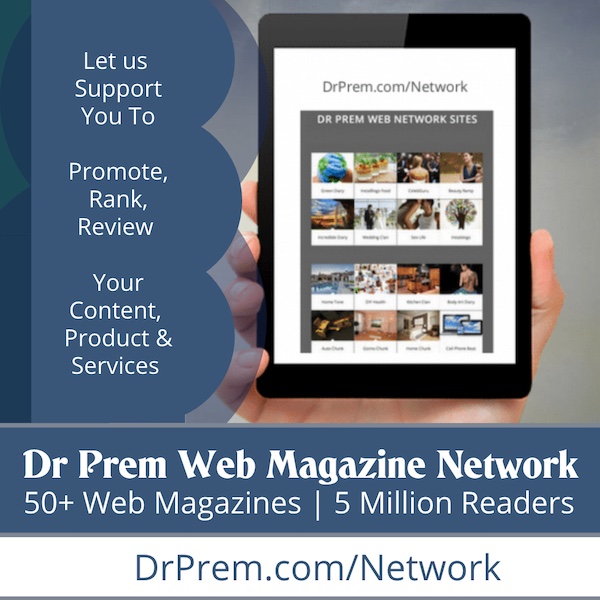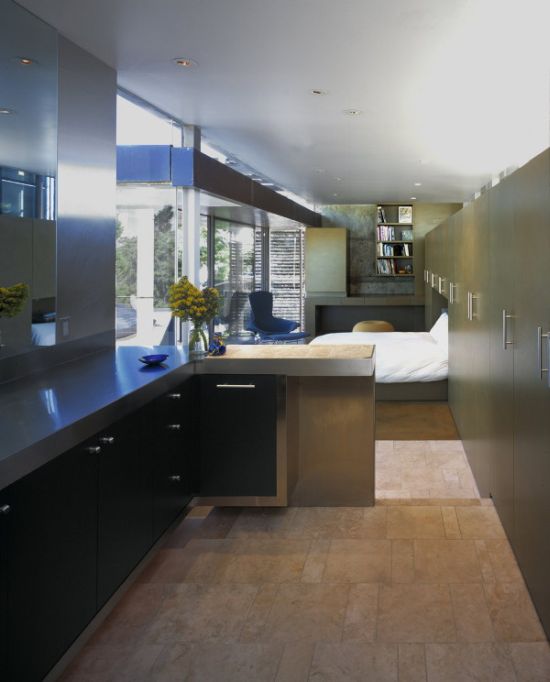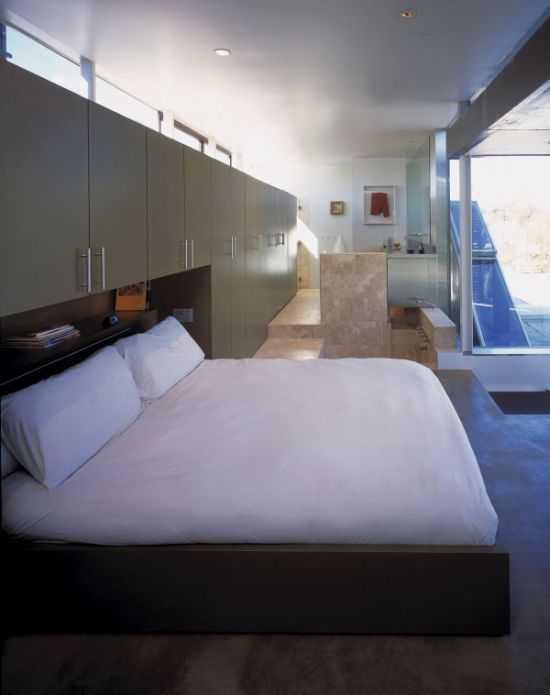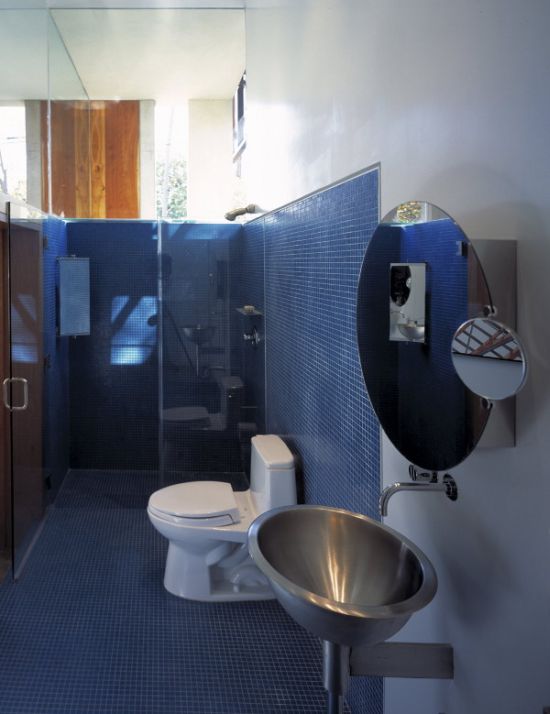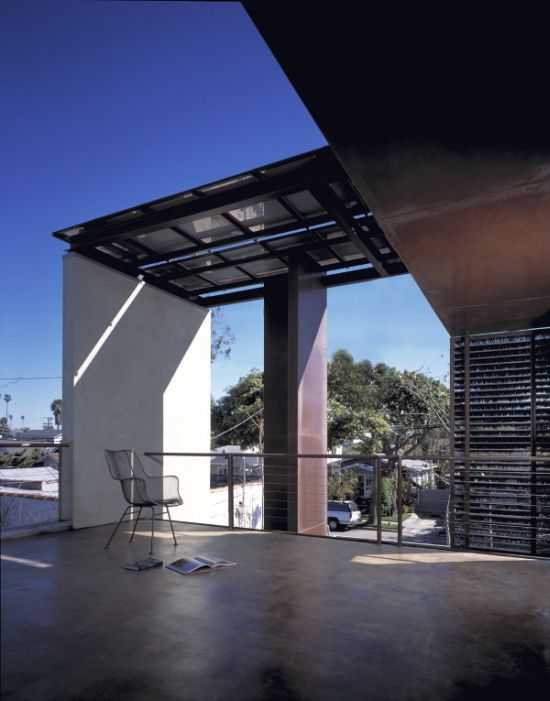 Via: Trendir