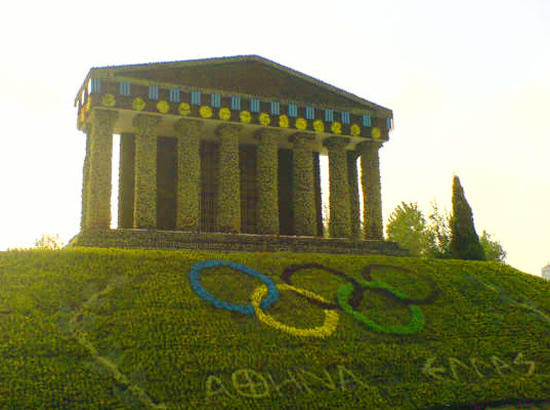 If it takes an event like Olympics to instigate an eco cleaning spree in and about the whole city, then I feel such an event should take place every year in every 'most polluted city' around the globe. At least we will achieve a globally cleaner environment…..to live in. After all it's the atmosphere that matters the most and not the medals and trophies won. China is making the best of the situation and putting in its best to turn absolute green for the just-around-the-corner 2008 Olympics. Moving over green fireworks, solar walls, wind powered stadiums, the government is also focusing on visible green décor for the city with the Beijing Olympic Gardens. Exhibiting masterful design and scrupulous landscaping, this garden intends to disguise the issue of pollution altogether.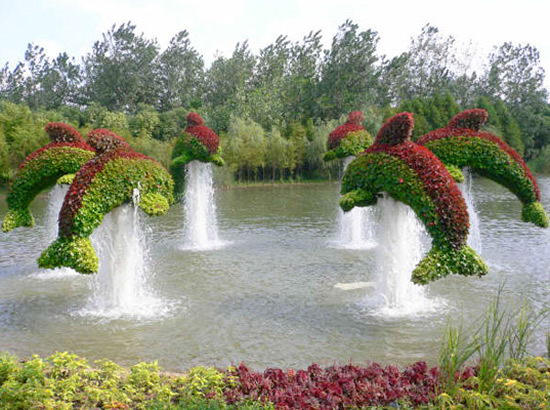 With an area of 60,000 square meters, the exhibition at Beijing Botanical Garden in Beijing showcases more than one million of rarity flowers and trees of over 1,000 species from 205 countries and regions in the five continents.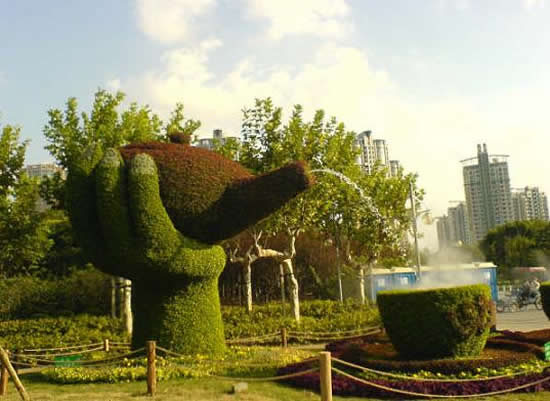 Also the dazzling botanical display for the Olympic Topiary Gardens of artistic garden sculptures depicts the beauty and value of biodiversity and ongoing efforts of 80 botanic gardens from more than 25 countries to preserve the natural plant heritage.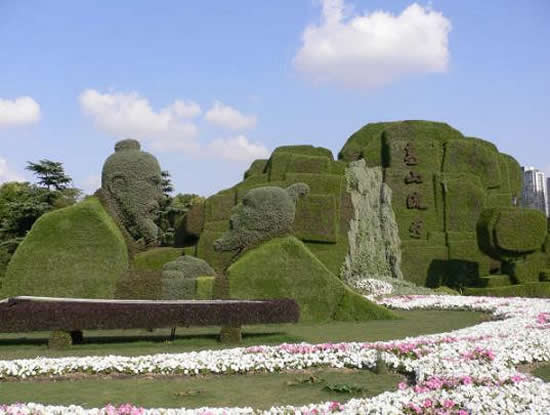 Teased as 'Olympic greening', about 100,000 square meters of roofs are decorated with gardens mainly in areas close to the 2008 Olympic facilities. In all, there are more than 50 Olympic gardens in 43 cities throughout China, including China Sports Olympic Garden, Shanghai Olympic Garden, Beijing Olympic Garden, Guangzhou Olympic Garden, and Tianjin Olympic Garden.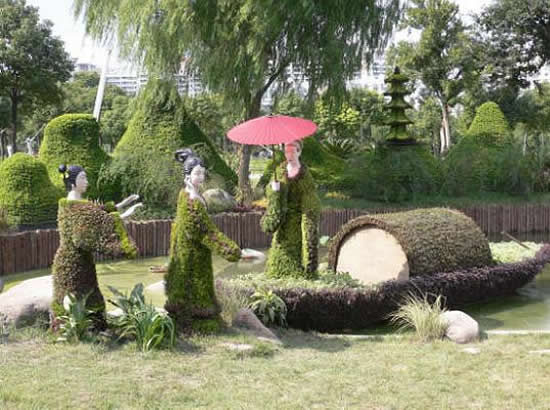 Via Inhabitat