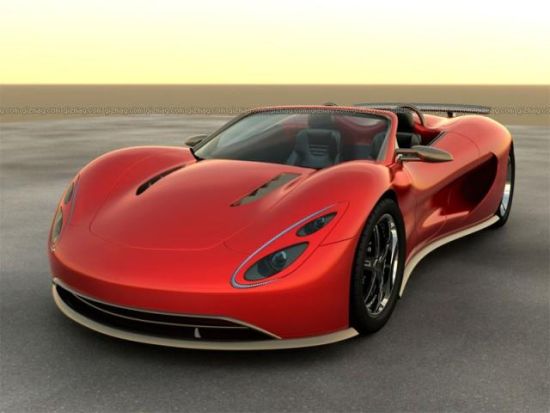 File this under the hottest green product that you will see in some time and too by a long shot. This stunning red hot speedster is something that is going to go right on top of the auto world not just for the fact that it could beat any of the existing cars in regards to style and design, but also because it goes completely green by running on hydrogen as fuel. Texas based Ronn Motor Company has lifted the wraps on a new environmentally friendly hybrid vehicle that features an in-built hydrogen on demand system.

The majority of hydrogen related hybrid vehicles in development use fuel-cells. The Scorpion takes an alternative approach by using an internal combustion engine configured to burn a combination of gasoline and hydrogen. The technology is not new, and as there is no carbon in hydrogen, the model offers a reduction in both CO2 and NOx emissions along with a significant fuel efficiency boost. Now the question of storing the Hydrogen that is required as a fuel arises and that is solved by hydrogen on demand system which uses dual computer processor controls to produce hydrogen and induct it through the air intake manifold as required, meaning there is no need for high pressure storage tanks or hydrogen fuelling stations, just a small on board water tank.
The car shows that green solutions and the clean vehicles that are all set to take the road need not be stupid looking and dull. They can be as hot as any of the other fossil fuel driven vehicles and maybe even better. The Scorpio is the perfect brand ambassador for 'green automobiles' and it is sure to connect even among the young at an instant glance!