In news that comes as a partial shock to many across the globe, the mountain range of Karakoram that spreads across India, Pakistan and China; has recorded a stat that is contrary to the trend that is being observed across the globe. Satellite images have shown that in the past decade the Karakoram Range has 'put on' glacial mass rather than shed it. In a world where changing weather patterns and raising global temperatures have seen melting and at times vanishing glaciers; this comes as a pleasant surprise to many of us.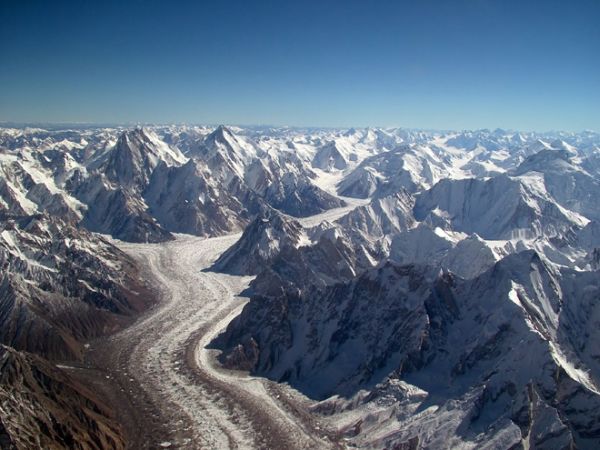 The conclusion was drawn after scientists carefully studied the 3D satellite maps of the region and observed a slight increase in the glacial mass over the last decade or so. While for most of us this does come as a surprise, scientists say that this is understandable as varied local precipitation and changing climate patterns mean that some regions will actually get cooler a tad bit compared to the rest of the planet where temperatures are on the up. Of course a detailed look at the glaciers will give us more precise regions but the glaciers of the Karakoram Range present a highly dangerous challenge when it comes to physically scaling them.
The Karakoram boasts of some of the harshest weather conditions on the planet and is one of the few regions on the planet that still has minimal contact with humans. Home to the most challenging peak on the planet, K2 and the highest battlegrounds, the region is almost impossible to access most of the year. Scientists though, are still trying to figure out the further details and reasons for this abnormal trend using satellite imagery and while glaciers of Karakoram are growing, the adjacent Himalayas have seen huge glacial loss in the past two decades.
Via: Nature