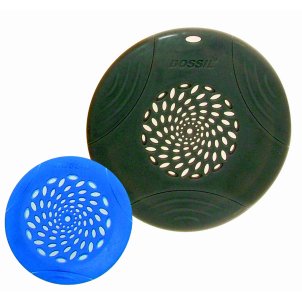 Clogged drains are a great problem especially in the kitchen and bathroom where the drains get blocked due to slimy lumps of food or hair tangles. Scraping out these things is a job no one enjoys and if you leave them unattended, the drains get blocked and you need professional help to unclog them.
Professionals use harsh chemicals to treat the drains that are not only environmentally harmful but could also pose health hazards to the family members. It would however be a great idea if you could prevent the drains from clogging so that you save your wallet from getting light and also prevent health problems.
Dossil Silicone Drain Sieves seem to be a good choice as these are ecofriendly and will fit virtually on all plug holes. These are not really expensive and the maximum price is around £4.00.