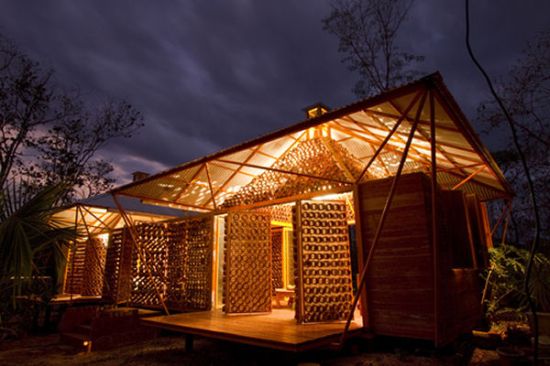 Eco Factor: Sustainable house made using bamboo.
This bamboo house has been designed by architect Benjamin Garcia Saxe of Benjamin Garcia Saxe Architecture for his mother, who always kept dreaming of a place that she could call home. After becoming transfixed with the moon and the sun, she inspired her son to build a permanent bamboo house with a cone-shaped "umbrella roof" that opens to reveal the natural elements.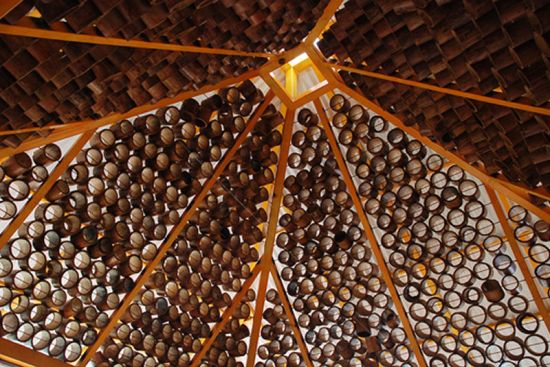 The house is composed of two separate modules – a kitchen/living area and a bedroom space. The bamboo house inverts the role of the forest by bringing it inside, hence meeting the needs of the architect's mother in providing her with a permanent dwelling which retains an intimate relationship with the natural environment.