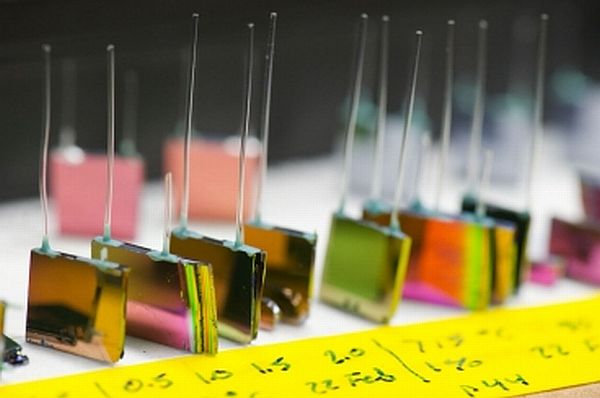 Here is a development that would surely give the future of renewable energy a much needed boost. A new photovoltaic system developed at MIT is capable of being powered solely by heat. It means that this system would not require sunlight to power itself as it can run only on heat. The source of the heat can be anything – sunlight, hydrocarbon fuel, a decaying radioisotope or anything else. As long as there is heat, this photovoltaic system would be capable of generating electricity from it.
The system works through a material that has billions of tiny nanoscale pits fitted on its surface. These tiny pits help in converting heat into precise wavelengths of light that in turn enables the photovoltaic system to generate electricity from it. It makes this system much more efficient than such similar systems built previously.
MIT has already implemented this particular technology. It has built a button sized power generator with the help of this photovoltaic system. They call it the micro-TPV power generator. The generator is designed around a micro-reactor that acts as the nucleus of the machine. Designing of the generator has been done by Klavs Jensen, a professor of chemical engineering and it has been fabricated at the Microsystems Technology Laboratories. The generator is powered by butane and is said to have a running time which is three times the running time of a similar sized lithium-ion battery. Charging of the device is also instant. It can be charged by simply inserting a tiny cartridge of fresh fuel.
Apart from this generator, MIT has also developed a device that produces heat from radioactive decay. This device is capable of producing electricity for more than 30 years without any refueling or servicing. It has the potential to revolutionize long distance travel including space missions.
The device also holds great potential in the area of nano-technology. Most of today's mechanical systems have a pretty low efficiency rate and cannot be scaled down to create smaller devices such as sensors, smartphones, laptops etc. This new photovoltaic system would definitely go a long way in achieving that goal as far as miniature devices are concerned.
Via: MIT