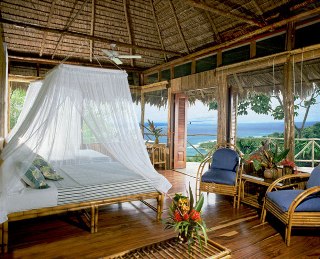 You check in to a luxury hotel because you enjoy the hospitality they offer. You expect fresh sheets and towels and new bottles of toiletries every day of your stay and why not? After all you are paying your hard earned dollars to get the best of the services!
While the hotels cannot stop their guests from using services they pay for, they are slowly realizing and bringing in changes appreciated by green travelers. Contributing to lesser pollution and waste is their way of going green.

What are hotels doing to go green?

Element Hotel in Lexington that is slated to open next year will use water-saving devices that will conserve an estimated 4,358 gallons of water per room each year; will use dispensers for shampoos and lotions instead of bottles; and compact fluorescent light bulbs to save energy.

Kimpton Hotels uses recycled paper, soy-based inks for stationery; energy saving lighting, water saving shower heads and faucets. They also encourage guests to go green by offering a free or discounted parking incentive for guests who drive hybrids.
At InterContinental Chicago, a motion-detection system conserves lighting and air-conditioning energy when guest rooms aren't occupied; a towel and sheet are changed once in three days unless the guests request it. Leftover food and table scraps go to composting sites.
Four Seasons: Mineral water bottles are replaced with local tap water in pitchers.
While the hospitality industry is doing its bit towards the environment, their efforts would be a great success if the guests co-operate by minimizing wastes.
If you are a green traveler, click here to find a list of eco-friendly hotels.