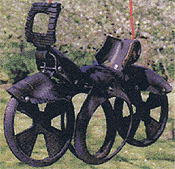 Tire swings bring nostalgic memories to adults who remember swinging on an old tires under their favorite tree and having fun with friends for hours. If you want your kids to cherish and remember such wonderful memories when they grow up it's time to introduce them to Tire Swings.
Traditional tire swings are fun no doubt, but can be uncomfortable if they have to be used for longer durations. Forget the old fashioned ones; take a look at the new age tire swings designed to make your kids comfortable and at the same time visually attractive.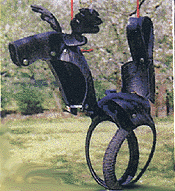 Abundant Earth takes tire swings to the next level. Their hand-crafted Recycled Tire Swings are artfully shaped into a variety of different animals for added fun and excitement. Each Hand-Crafted Tire Swing comes with as many adventures your child can dream up.
They have a motorcycle model for all those young Harley Davidson enthusiasts out there! an elephant model to those who want to ride a Jumbo in their backyard, an airplane model for the future pilot, The Bronco Bull for the cow boy/girl, The Fire Dragon Tire Swing for the fairy tale loving kid, and much more for a child fascinated by animals.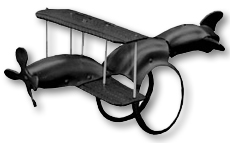 All hardware on their Recycled Tire Swings is covered to ensure smooth surfaces and the tires are cleaned so black will not rub off on clothes and hands. Each of their Recycled Tire Swings comes completely assembled, ready to hang, with a lab tested 200-lb. weight rating. Several models are also available in a larger 250lb weight rating.
These eco-friendly toys are priced between $80 to $260 depending on the design.