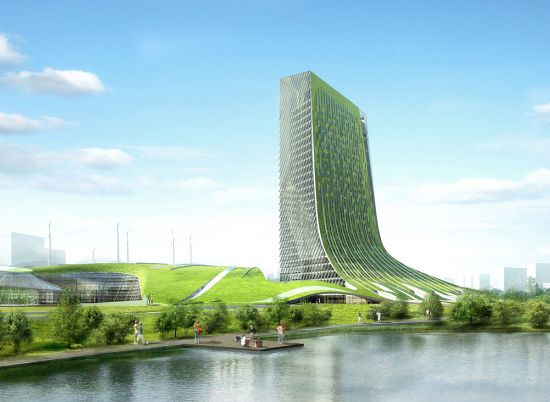 Eco Factor: Sustainable architecture designed to conserve energy and generate renewable energy.
H Associates has proposed a stunning building for Korea Electric Power Corporation's (KEPCO) new headquarters to be built in a city near Naju in South Korea. Providing a space of nearly 120,000sqm, the new complex will host several technologies that enable electricity generation and conservation. Dubbed the Green Energy Theme Park, the development creates an experiential awareness of the green energy life cycle.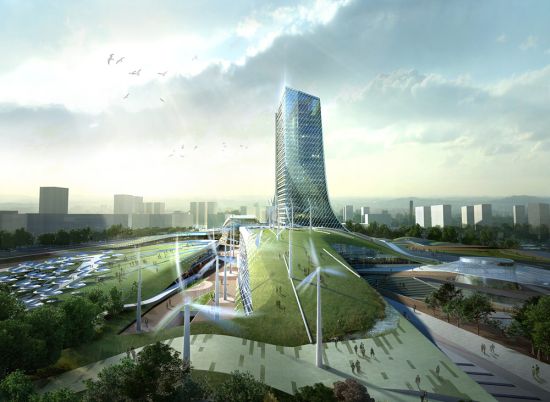 The design inverts the normative scheme to create a polycentric organization with an open civic space at the heart of the site. The podium mass is dispersed into a series of sloped green roofs that integrate with the landscape. This unique construction will channel light and enhance air circulation.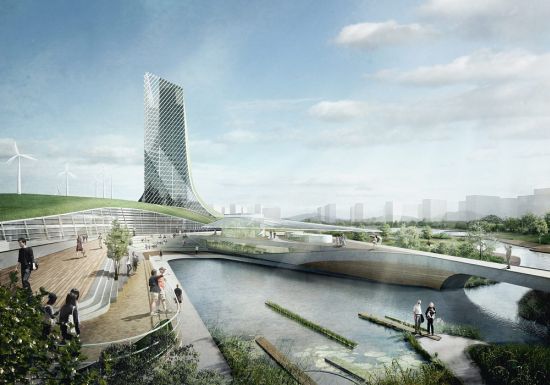 The 29-story tower features an atypical atrium that promotes building ventilation, natural light and views. Solar panels and collectors have been incorporated in the building's skin that harvest the sun's energy, while daylight sensors and smart control systems reduce energy wastage.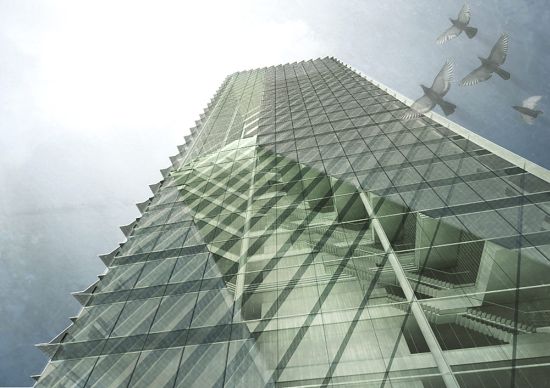 At the top of the podium is a field of wind turbines that transform strong westward winds into clean and renewable electricity. Moreover, water retention systems and green pavement parking prevent runoff and waste. Rainwater is also harvested, filtered and treated through various features including rain farms. The inclusion of geothermal energy, solar energy and wind energy give visitors a chance to learn about the production of renewable energy.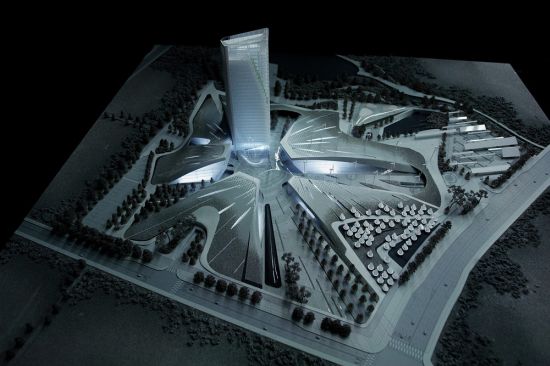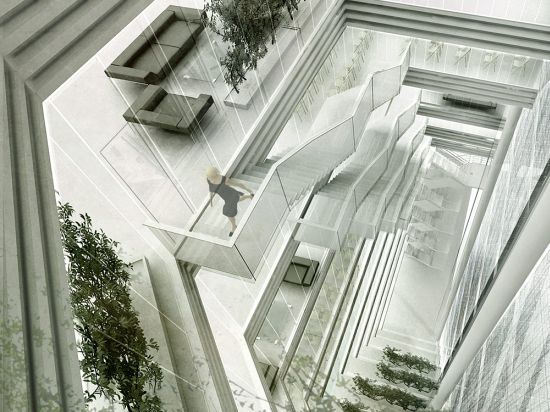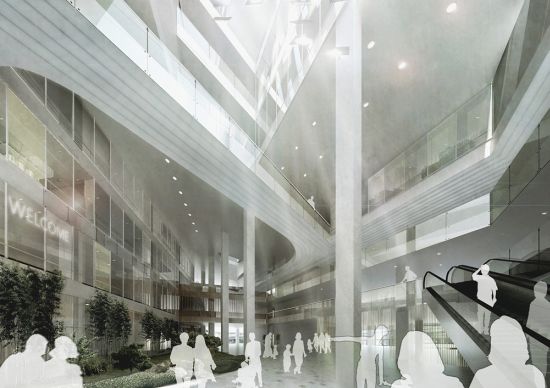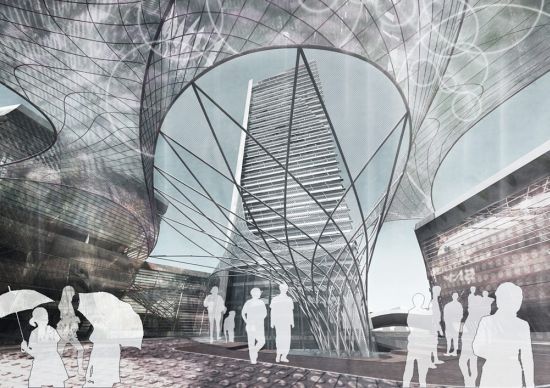 Via: Bustler