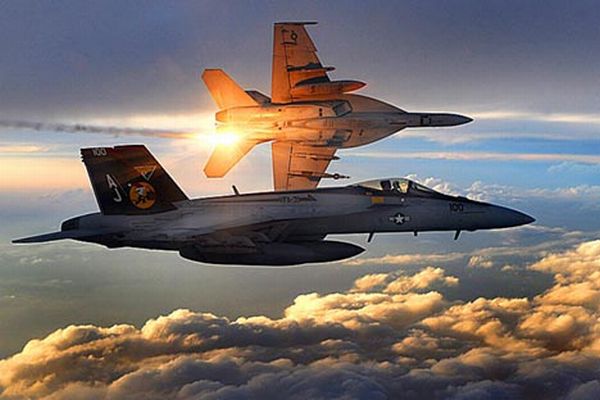 This may seem an irony at its best, but military technology is one of those fields that are embracing our all precious 'green' innovations at an utterly fervent pace. Though it shouldn't come as a surprise, as military has always been one of the major institutes for human resource employment strictly on basis of a nation's economy. Moreover, they are the ones who have to be highly reliant on their state of adaptability, especially in relation to energy requirements, terrains, and even advanced technology. And this is where the sustainable processes can ultimately prove to be vehemently useful. So, here are the eight inventive, albeit 'sly' ways the armed forces are reducing their eco-impact.
1. Solar Powered Army Bases: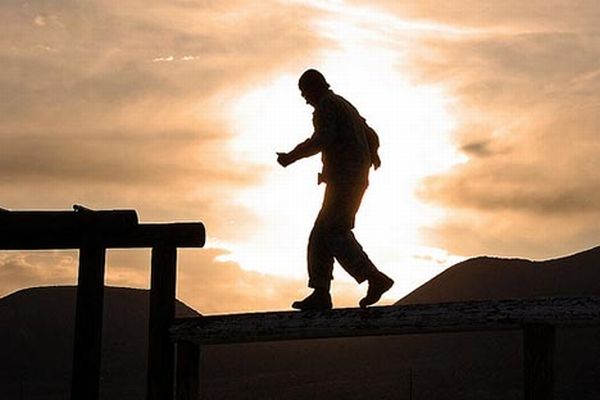 The U.S. Army in collaboration with Irwin Security Partners made the proposal for this fastidiously mega project back in 2009. The agreement was to construct a 2 billion dollars solar power plant project that would be spread over 14,000 acres of land at Fort Irwin. The plant is planned to generate around 500MW of clean power to be used by the Fort Irwin base, and the extra bulk to be sold commercially to power grid suppliers. And since we are talking about the U.S. Army, its air force shouldn't be forgotten, as they unveiled one of the largest solar arrays of North America in Nevada's Nellis Air Force Base, back in 2007.
2. Navy Tests Aviation Biofuels in Fighter Jets: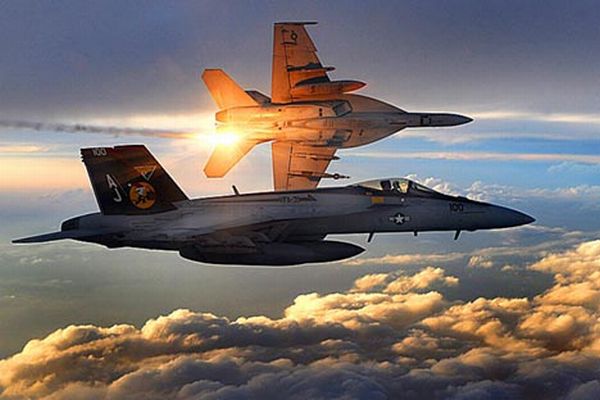 As they say when the going gets tough, the tough gets going. While we are witnessing the shortage of fossil fuels in almost every sector, the U.S. Navy has decided for the indigenous green way of creating aviation bio-fuel for its fighter planes. Various components like Jatropha, Camelina, and algae can be mixed in a range of fifty percent with the petroleum based fuel for the optimum quality of the bio-fuel.
3. Army Makes Electricity from Garbage: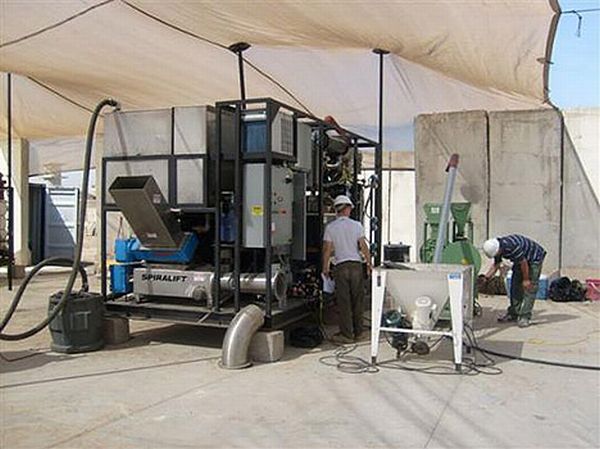 Convincingly unique and utterly convenient – this is the Tactical Garbage to Energy Refinery or TGER. Tested in Baghdad, this inexorable contraption can utilize both dry and wet waste. The dry waste is disintegrated into smaller bits and then gasified to produce electricity. While the wet waste is transformed into ethanol and then converted to electricity. Each one of these devices has a capacity of around 60KW.
4. Portable Fuel Cells Power Battle Gear: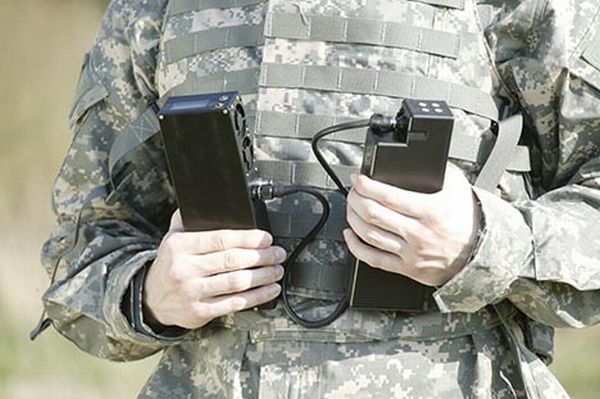 This is another one of those useful contraptions that the army can lay its hands on. Developed by Dupont and SFC Smart Fuel Cell AG, the M-25 portable fuel cell is touted to provide 25W (peak 80W) of power, generated by 300ml methanol cartridges. It weighs only 2lbs, which according to Dupont is 80 percent less than conventional power cells.
5. Navy Robots Clear Barnacles, Reduce Fuel Consumption: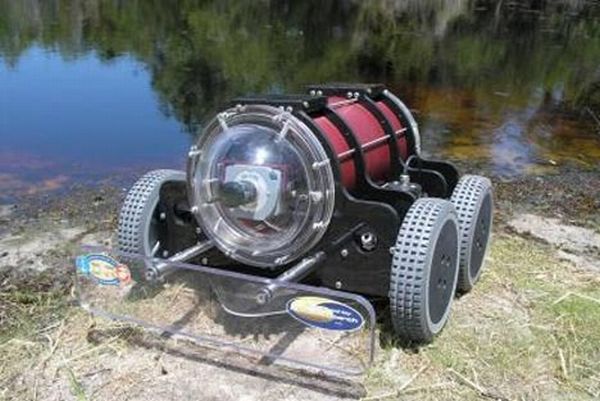 Named aptly as the Hull BUG, this robotic device can automatically sense any sort of barnacles, biofilms, oysters, and seaweeds clinging onto an anchored ship's hull, and efficiently clean them. According to estimates such abrasive materials can increase the fuel consumption of any naval craft by 40 percent, and hence this adroit device can well prove to be cost effective in the long run.
6. Mobile Army Requires Solar Soldiers: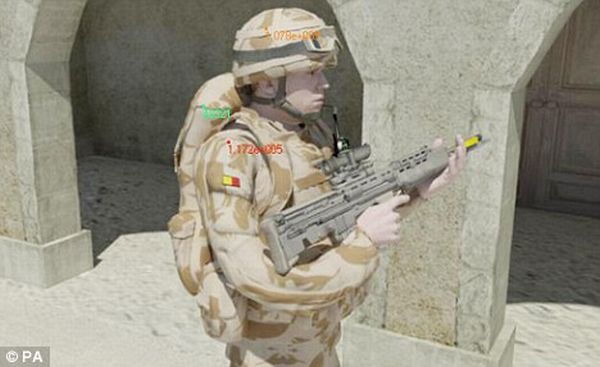 Admittedly, many of us had gleefully gawked at the Crysis Nanosuit, and in reality this project comes close to that. Scientists in UK are trying to develop an armor suit that can tap into solar energy by using its small photovoltaic cells, and at the same time make an ordinary soldier's life a little bit easier by tacitly providing him his energy needs.
7. BAE Systems Develops Lead-free Bullets as Ecofriendly Armaments: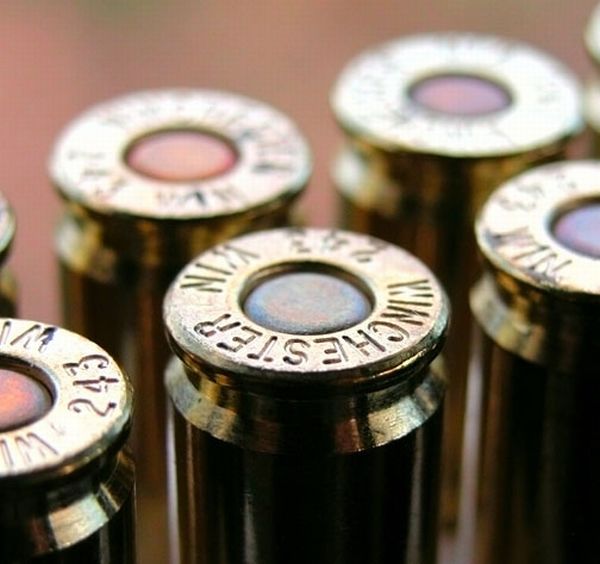 In an almost sadistic yet flustering turn of events, the British weapons manufacturer BAE Systems has decided to go the 'green' way by developing environment friendly, lead-free bullets for reducing contamination in the battlefield and health-oriented risks for the armed forces! Well, at least, we common folks can savor the bitter paradox.
8. Germany Develops a State-of-the-Art Super-Stealth Submarine: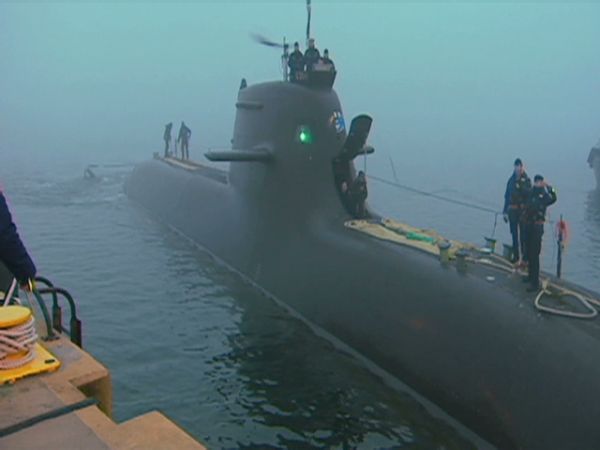 U212A is the first of its kind of craft, which is exclusively powered by the all-in-all advanced hydrogen fuel cell. Designed by German naval shipyard Howaldtswerke Deutsche Werft, the unconventional hydrogen fuel cell imbued inside this submarine doesn't make it dependent on diesel-electric propulsion as well as nuclear power. And because of this unique fuel cell, the craft can remain submerged underwater for a much longer period in comparison to the conventional ones.